I'm starting my new year not just with a new digital planner but also 8 mini honest food review from local restaurants; Pasta Panas, Zahra Sofia, TPCB Shah Alam to foreign ones; CU Mart, Seirock-Ya, Soopong and Llao Llao.
8 Mini Honest Food Review
Local
Brownies by SyaaBakes
Best brownies ever!
Found it from a viral Tik Tok video which is not a surprise why it became viral because look at the gooey brownies in Nutella and Biscoff flavour. I've bought brownies from her shop 3 times and the taste is consistent.
My only complaint is that it makes me fat. T_T. I mean look at the result of my weight loss target using this calculator. 
As you can see crystal clear from the calculator, I'm now overweight thanks to eating all these delicious food but it's okay because that's the sacrifice that I'm willing to make to present to you the honest food review.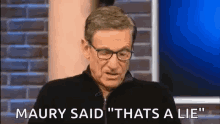 Everyday, I'm trying to lose weight and so far I prefer walking because it's free. I calculated my workout calories using this calculator. It's so easy, just keyed in the information needed and you now have the burned calories to plan your workout exercise better.
Pasta Panas Shah Alam
Not sure is it because the chef is different but the tastes lack a bit compared to the Bangi branch. 
I'd recommend the popular Mac and Cheese for people who loves cheese and Creamy Tomato Spaghetti for those who want something spicy. 
No photos because I have eaten these a lot but here some photos from Pasta Panas official Instagram.
TPCB Shah Alam (The Permanent Choice Burger)
Not a fan of burger but their beef patties are so juicy. 
On the other hand, the chicken burger is still good but tastes similar to McDonald's Spicy Chicken McDeluxe minus the spiciness.
No photos again but this time because I'm too hungry while eating the yummy burgers but here's a photo of TPCB Cheese Burger (Beef) from their official website.
Zahra Sofia Kajang
The Carbonara Pasta is so good? Like the best one that I've ever eaten since I came back from Japan. Im exaggerating here but I don't eat western food much to begin with so for my Malay taste bud standard, it tastes ABSOLUTELY AMAZING.
Grilled and fried chicken are delicious too. According to my brother, their black pepper sauce is 10 out of 10.
Foreign
CU Mart Kajang
Serves good tteokbokki but the cheesy potato corn dog is meh. Family Mart has better corn dog.
So many ramen choices
The ice cream choices are mixed with Japanese ice cream brands
Bento choices are better than Family Mart.
YOU MIGHT ALSO LIKE
Seirock-Ya Ramen iCity Shah Alam
Source: Seirock-Ya official website
The best ramen I've tasted in Malaysia so far (obviously couldn't beat the ramen that I love eating in Japan)
The broth is so thick and you can choose the thinness of the noodle and the amount of salt.
I found the fried chicken so salty.
My circle of friends hyped the restaurant so much hence, I had a very high expectation on the food but it kinda disappointed me a little bit.
Soopong iCity Shah Alam
No. 1 in my heart so far for its sundubu tofu seafood.
The chicken tastes so-so. For the price, better get the fried chicken from local road stall.
When I went to the iCity branch, the restaurant is crowded with customers so I can see the waiters struggling to keep up with the orders. It reminds me when I played this cute "Penguin Cafe" game where I'm the ONLY WAITER in the restaurant. Taking the orders, relaying the info to the kitchen and seating the new customers that walk-in are a tough job to do and I just played it in a game. Those who have or currently working in a F&B (Food and Beverage) service must have it tougher especially when dealing with angry and rude customers.
Because I'm obsessed with playing games recently, (my research project is stressing me out LOL that's why), here are some recommendations:

Open Restaurant: pretty similar with Penguin Cafe except that Penguin cafe has this map that you can conquer.
Candy Fiesta: Think Candy Crush.
YOU MIGHT ALSO LIKE
Llao Llao
It's so GOOD! Totally deserved the hype. My favourite sauce is Ovamaltine. I wish they open a branch in Kajang soon.
That's all from me and I'm waiting to eat more delicious food in the future too!