Hi everyone! Hope all of you have a great weekend because mine is not lol. If you love Kpop, BTS, cute plushies and my post *wink* then you're going to love this post because I went to drop by at one of the popular shops in Harajuku; Harajuku LINE Friends Store in March after enjoying myself with cherry blossoms at Yoyogi Park.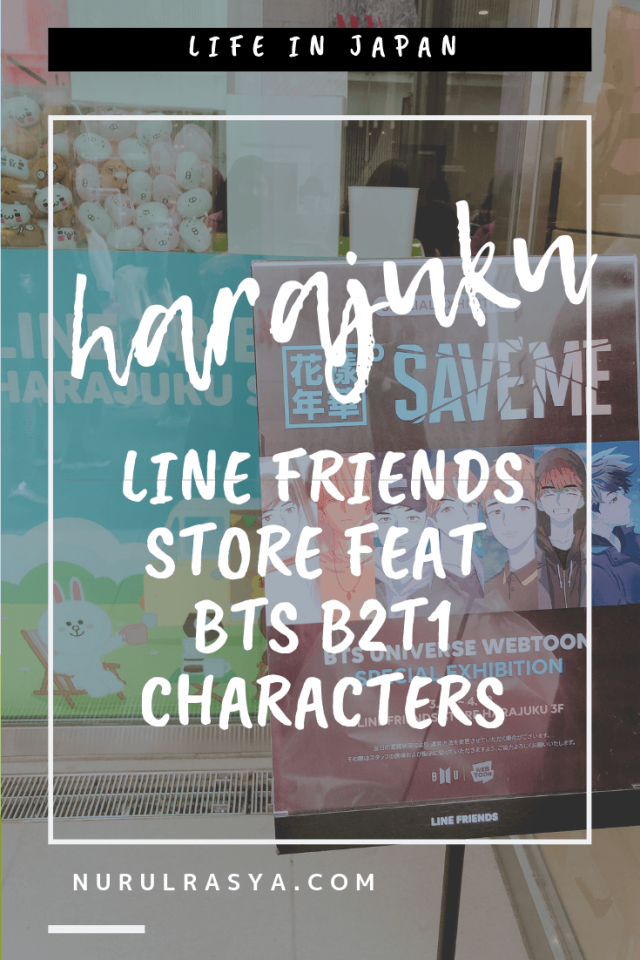 First, what is Harajuku?
I'm sure that most of you have heard of Shibuya which is famous for its busy crossing street. Harajuku is a little town just right next to Shibuya. You can even walk to Harajuku Station on foot from Shibuya.
In Japan, both Shibuya and Harajuku are a 'wakamono'; youngsters popular spots because of the fashionable clothing store. Shibuya is more geared towards chic, hipster fashion style while Harajuku is cute, frilly, bright colours and unique.
List of Harajuku's popular shops and tourist spots.
Yoyogi Park
Takeshita Street
Omotesando
Cafe Monster
LINE Friends Store
A quick summary of LINE app
I'm sure that some of you are not familiar with the word LINE.
LINE is an extremely popular massaging app in Japan with an abundant collection of cute stickers *yay*. Almost everyone has it and when people meet each other we would not say to exchange numbers but exchanging LINE ID (ライン交換) or adding friends through QR code. The LINE app is equivalent to Whatsapp in Malaysia/US and WeChat in China.
The app is not from Japan but from South Korea company called Naver which owned LINE Webtoon; that I absolutely love to read.
Harajuku LINE Friends Store
Okay, after all the 300 words of Harajuku and LINE app introduction,
#I'm_Impressed
I would talk on my experience going to the store. I actually went there to accompany my friend because she wanted to check out BTS BT21 stuff as the store is doing a collaboration with BTS and also hold the Save Me webtoon exhibition but I did not expect myself ended up with 2 plushies of Bt21 characters lol. #Too_Cute #Could_Not_Resist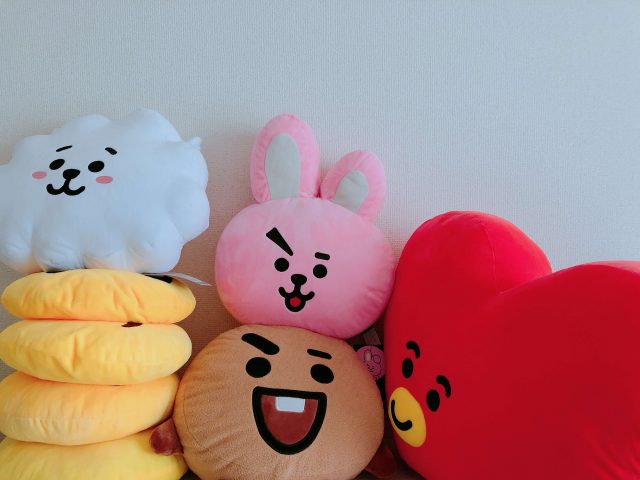 My plushies pillow collection
Mine is only the heart shaped one and the pink bunny. The white one and the chocolate one lol belong to my friends. Sorry I'm not a BTS fan so I don't know what their names are and only bought it because they're cute and make a good pillow to hug.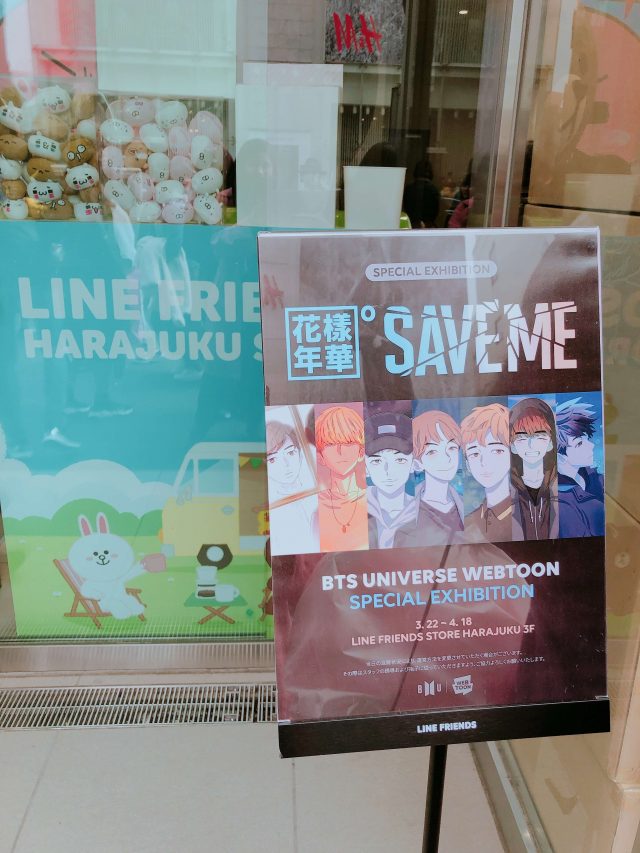 Save Me webtoon exhibition
I'm a bit surprised to see the long line outside the store and there's also a restriction of people who could enter.
When I entered the store I was surprised again to see the number of people lining up to the cash register.
Seeing the line of people to buy BTS goods amazed me because it's not easy for BTS to come from being called Big Bang copy cat to worldwide stars. Truly a miracle from a small company.
LINE Friends Characters.
Anyway, moving on, I could not talk about the LINE app without mentioning their famous LINE Friends stickers. I'm dying with the cuteness of LINE Friends goods and if not for my good self-control and lack of money I'd buy them all.
BTS X BT21 Characters
More goods to bless your eyes.
Writing this post, I realized that I've been using BT21 characters stickers.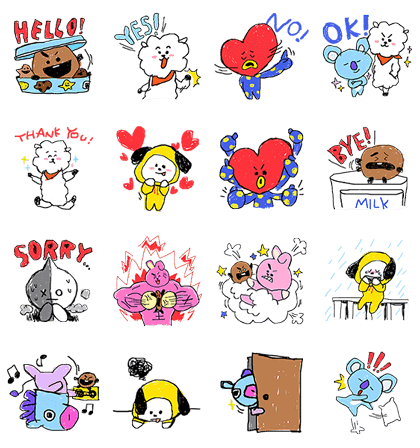 BT21 Characters LINE stickers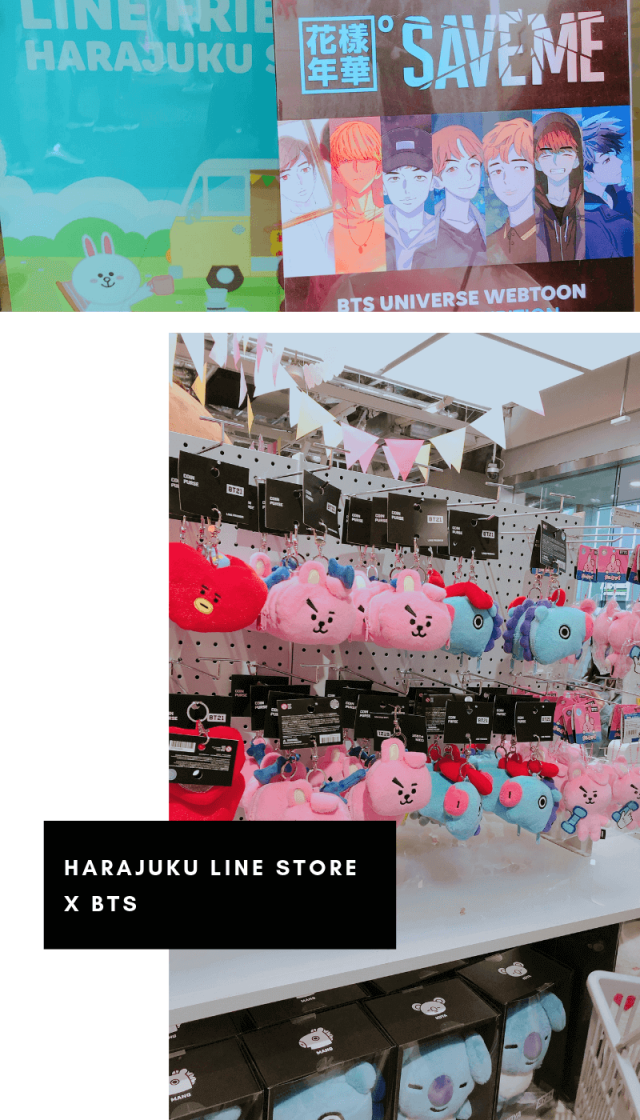 After spending hours thinking about what to buy and lining up to pay, we went to eat at Manhattan Fish Market and look at the delicious beautifully flame seafood platter.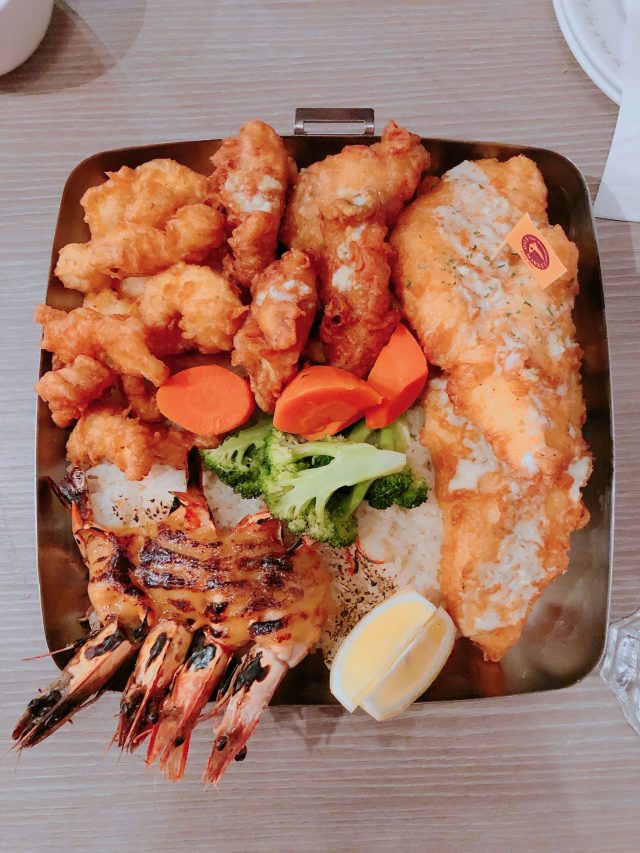 Life is good when your stomach is filled.
Anyway, how's your weekend? I barely do anything productive and just spend the weekend reading.
---
Follow me on:
Follow
Follow Nurul Rasya on WordPress.com