Join me today for a very easy iPad tutorial on how to create a colour palette on Procreate.
Hi everyone! Welcome to my iPad apps blog post series (Previous post: 2020 Notability Walkthrough | Best Features; Auto-Backup, Multitask Etc.) and today I'm going to show you a very easy way on how to create a colour palette on the Procreate app.
But first, what is Procreate?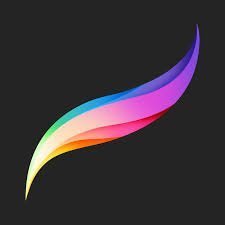 Procreate is a paid painting and drawing app (I bought the app in Japanese yen when I'm still working in Japan so I don't remember the exact price but it's around RM30) that is sadly only available on the iPad or iPhone (goes by name Procreate Pocket)
What can Procreate be used for?
The app can be used for drawing, painting, making cute stickers, lettering, journaling and more! I love to follow the #procreatedrawing and #ipadlettering hashtag on Instagram for inspiration.
Below are some examples of digital drawing and lettering using the Procreate app.
The tools you need
So for this tutorial, you're going to need
An iPad (Mine is the iPad Pro 11 inches 2018)
An Apple Pencil or you can just use your fingers
The Procreate app
YOU MIGHT ALSO LIKE
How To Create A Colour Palette On Procreate
Okay, so the first thing that you need to do is to open everyone's favourite app – Pinterest.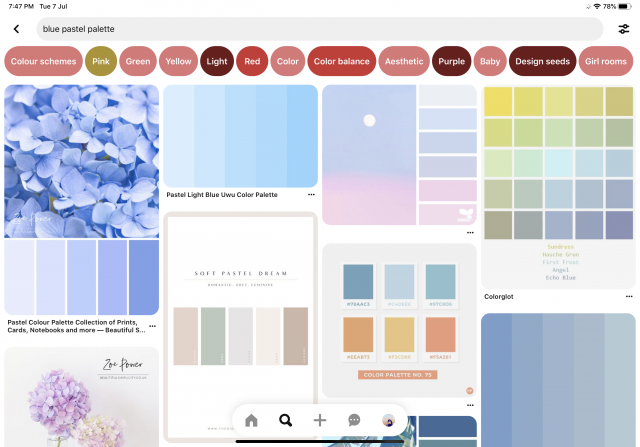 Click on the search button and search on the colour palette that you would like to add into Procreate. You can totally see it from my blog's vibe, that I'm a HUGE FAN of pastel colour especially blue so I'm going to pick this blue purplish colour palette, download the image and save it to my photos. And I'm also going to download 2 more colour palette photos.
Pro tips: You can create a board on Pinterest and named its colour palette so it would be easier to collect all the ideas and inspiration in one place.
Here's mine.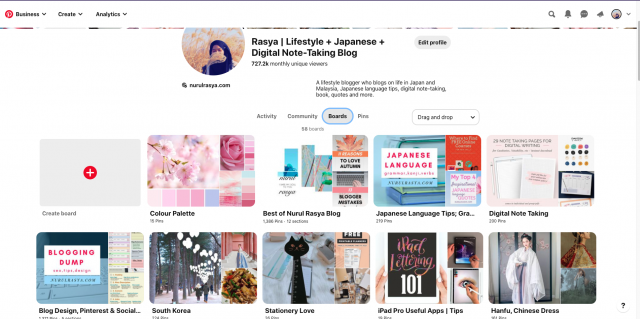 p/s: Remember to follow me on Pinterest @rasyanurul for more aesthetic photos, note-taking/blogging/study/Japanese language tips and more.
Next, open the procreate app and create a Canvas. Pick any size that you like. I'd choose the Screen Size canvas.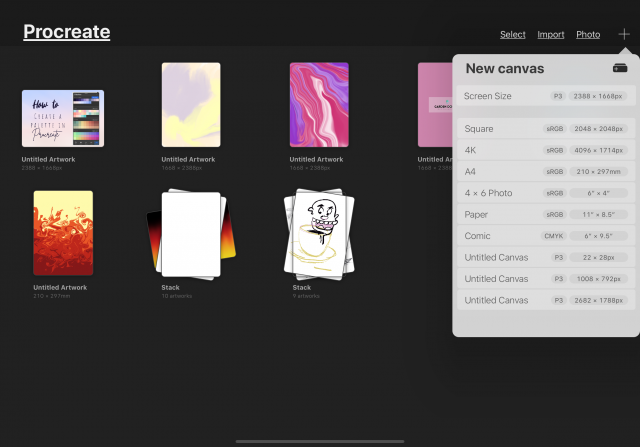 Let's add the colour palette photos saved from Pinterest and arrange it on the canvas nicely.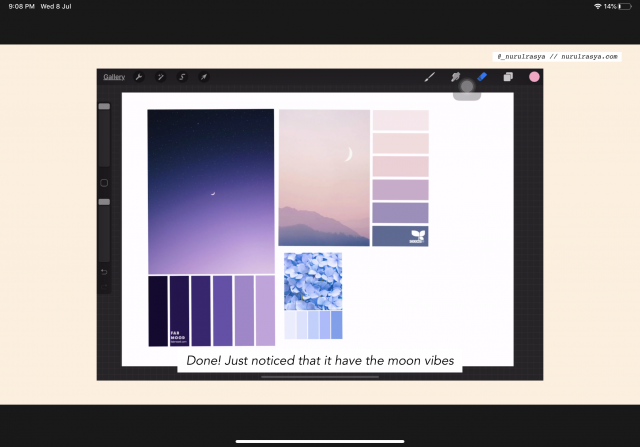 Btw, just realised that the photos that I chose have this 'moon' vibe.
YOU MIGHT ALSO LIKE
Okay, so now is the most important part on how to create the colour palette on Procreate.
Can you see the small round shaped icon?
This is a colour swatch picker – a tool to detect colour.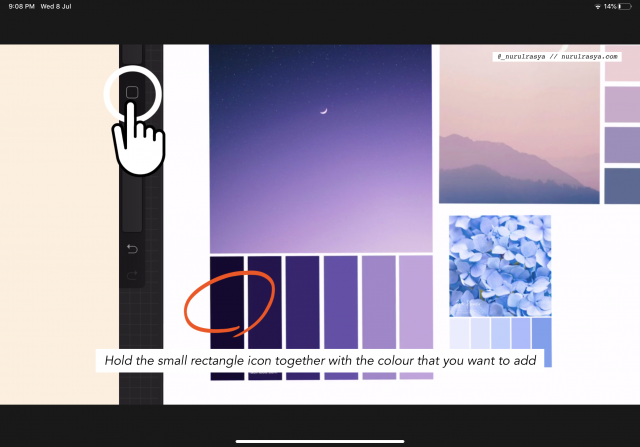 To make the icon showed or popped out, hold the rectangle button together along with the colour that you want to add.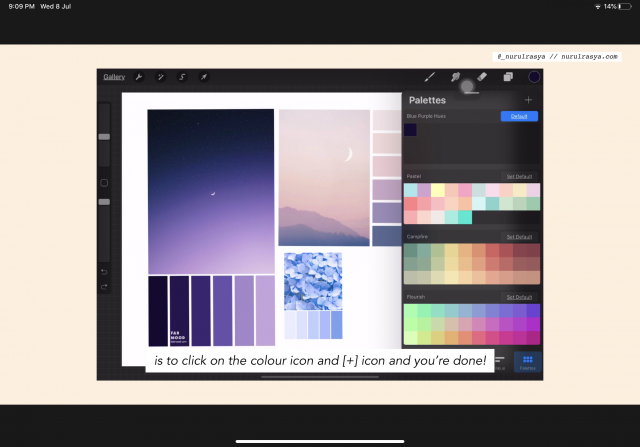 And tada! you can click on the colour icon on the upper right side and add it into the palette.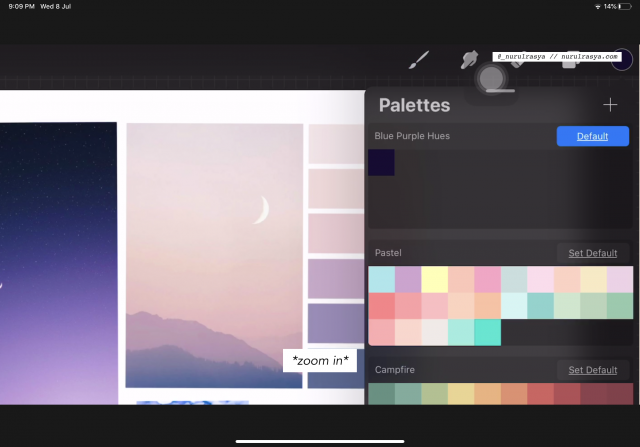 *zoom in for better view*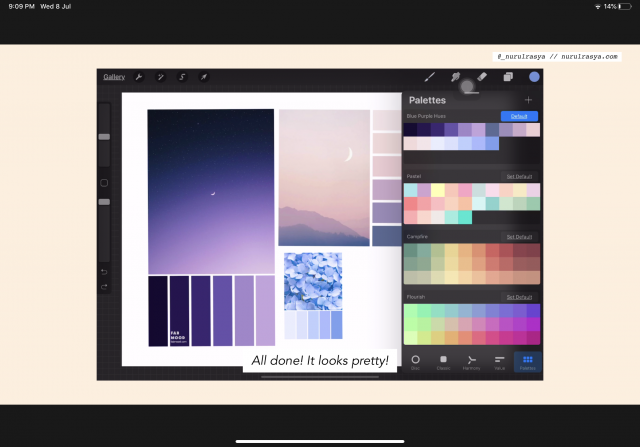 Here are all my colour palettes on Procreate.
You can also share the colour palette that you've created to others by swiping to the left and click share.
That's all for my Procreate tutorial. Very simple. If you prefer video over text, you can watch on the Procreate video tutorial that I've created below.
How to create colour palette on Procreate Video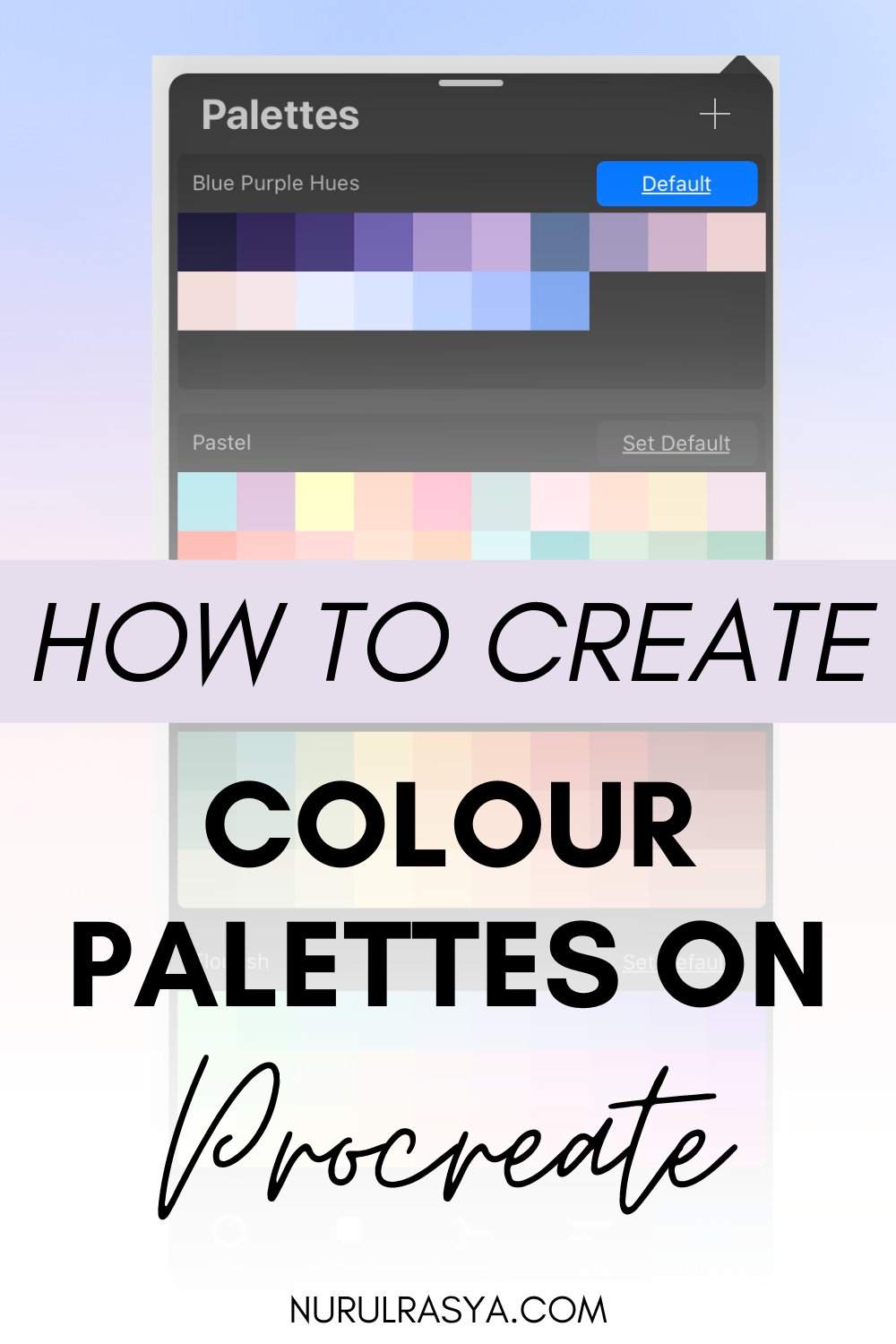 ---
If anyone has any Procreate tips to share, do tell me on comment below. And to those who don't, have you heard of Procreate? Any interest in trying the app?