A post dedicated to Nizi Project debut members spoiler feat final episode recap.
Hi everyone! Recently I got into an idol variety show produced by JYP with collaboration from Sony Japan and last Friday is the final episode!
Nizi Project Final Episode Recap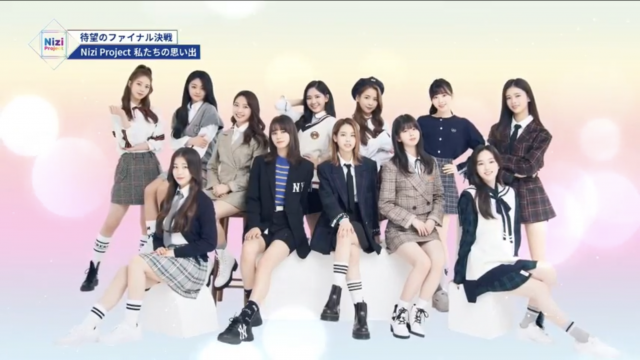 Nizi Project Finalists – sad to see Momoka leaves before the final episode T_T
For those who don't know, Nizi Project is an idol variety show *think Sixteen/Produce 101 series* except that there are no fan votes and the final lineup is solely decided by JYP and his team. Most of the participants are Japanese with no training background.
In Season 1, the participants are fighting for the chance to train in South Korea and in this final Nizi Project Season 2 episode, the finalists are going to battle for a spot to debut in Japan.
In the last episode, the 2 teams, Maya team and Mako team are assigned to battle with the same song which is going to be their debut song titled 'Make You Happy'.
If you understand Japanese, their banter is really funny during this part
Mako team performed first which you can watch their performance through Youtube.
Mako team: Mako, Rio, Ayaka, Riria, Yuna and Akari.
My review: This performance looks so much better than before. They seem more confident overall and I'm loving Rio's ねえ、ねえ、ねえ and rap.
Next, is a performance from Maya team.
Maya team: Maya, Rima, Riku, Mayuka, Miihi and Nina.
My review: They look ready. A balanced team with Nina, Riku and Miihi's vocal, Rima's rap, Mayuka's support and Maya's facial expression. I'm not surprised if all of them debut.
Before the Nizi Project final lineup announcement, they show the last interview with all the finalists where they talked about what Nizi Project meant to them etc.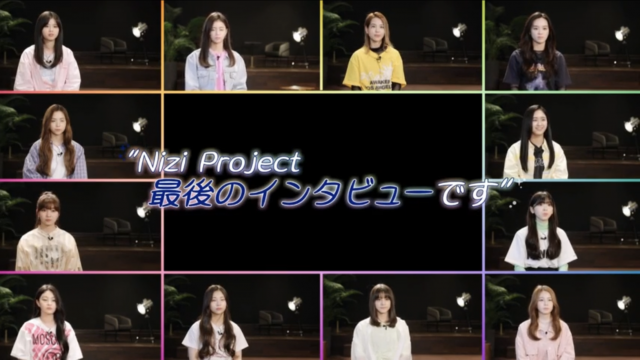 So finally, the final lineup announcement!
Nizi Project Debut Members Spoiler
1. Mako
As the oldest participant, Mako has shown great leadership, vocal and dance talent throughout the whole program. I'm not surprised at all.
For me, her best performance is when she performed a dance cover of 2PM's I'll be back! After her performance, I searched on 2PM videos again LOL. #was_a_Kpop_fangirl #still_am
https://www.youtube.com/watch?v=uhSeAgD9d68
YOU MIGHT ALSO LIKE
2. Riku
Riku left no memorable impression during Nizi Project Season 1. I just knew her as the cute taekwondo girl from Osaka but she has improved the most after the girls come to train in South Korea.
Here's Riku's performance of Who's Your Mama that totally steals the heart of a lot of fans. Mine included.
I knew that Riku is going to kill the performance from 0:02 part. That confidence.
3. Rima
Girl can speak 3 languages fluently; Japanese, English and Korean, has famous parents and pretty to boot.
Her performance of IOI's Very Very Very got a really great response especially from Korean audience for her flawless pronunciation.
4. Rio
From the start, Rio has shown that she is a great dancer. Except for singing, she got everything from visual, variety talent and leadership. Her singing has improved. Obviously not main vocal material but she doesn't sound nasally when singing which is a trait usually found in Japanese idol singers i.e: Twice's Momo.
5. Maya
Maya was an ex YG Japan's trainee. Just like Riku, she doesn't show anything special during the first season but after coming to Korea, change her hairstyle, she looks unrecognizable and has consistently shown great performances.
My favourite performance of Maya is when she performed Swing Baby with Mako and Rio.
6. Miihi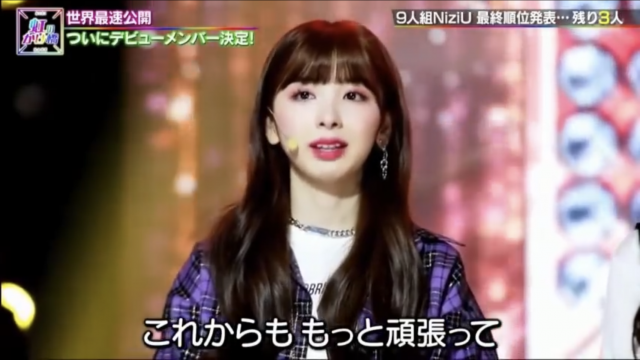 A really adorable Twice fan. A total stan attractor with power vocal. I found her rapid weight loss concerning.
7. Mayuka
A very sweet person. There's a bit of 'riot' in comment section among Japanese fans during the previous episode as her screen time is low. No screen time=not debuting. I'm glad that she debuts. Look how happy other participants are when Mayuka's name is announced.
Mayuka's shined the most in a group. Look how cute she is with the 2 bun hairstyle.
8. Ayaka
JYP really want her in the group mainly for her visual and for being Suzy's look-alike. Her singing still needs improvement but both Japan and South Korea's love her visual so I knew that she's going to debut. This is an entertainment world where having a great visual is a talent itself. Obviously, Ayaka is not just a pretty face. Her growth has been pretty good and she has this indescribable aura that draws people attention.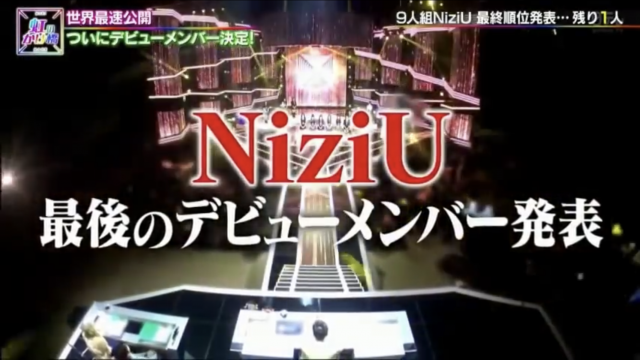 Final member announcement with remaining participants is Riria, Akari, Yuna and Nina.
9. Nina
And Nina made IT INTO THE GROUP! It'll be a waste of her vocal talent is she's not debuting, Not to mention that Nina is just 14 years old and can easily belt out the high note.
https://www.youtube.com/watch?v=VXtHLDXR7-s
9 members made it into NiziU – the group name. Unfortunate for Riria, Akari and Yuna.
For me, Riria is a great performer. Way better than Ayaka but put them next to each other and people would be more attracted to Ayaka. She's still young so I hope she's not giving up her dream to become an idol.
For Akari, it looks like her health is one of the main reasons she didn't make it to NiziU.
A bit sad for Yuna. It looks like she couldn't handle the pressure of being 3 years JYP trainee. Personally, Yuna is still young so I think it would be better for her to be in a Korean idol group as she looks more comfortable being in South Korea.
NiziU Members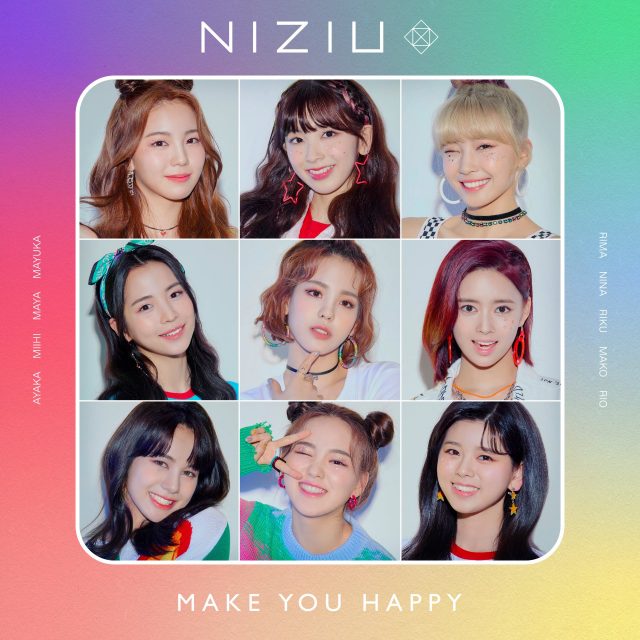 Their debut single will be out on June 30th. I don't like the styling. Rima's hair is tragic.
Anyway, I love idol variety shows and I'm going to do a review next on Youth With You Season 2 or I-Land next.
Who else loves idol variety show like Produce 101 like me? Raise your hand! And any Kpop fans here?