There is October in every November
and there is November in every December!
All seasons melted in each other's life!
― Mehmet Murat ildan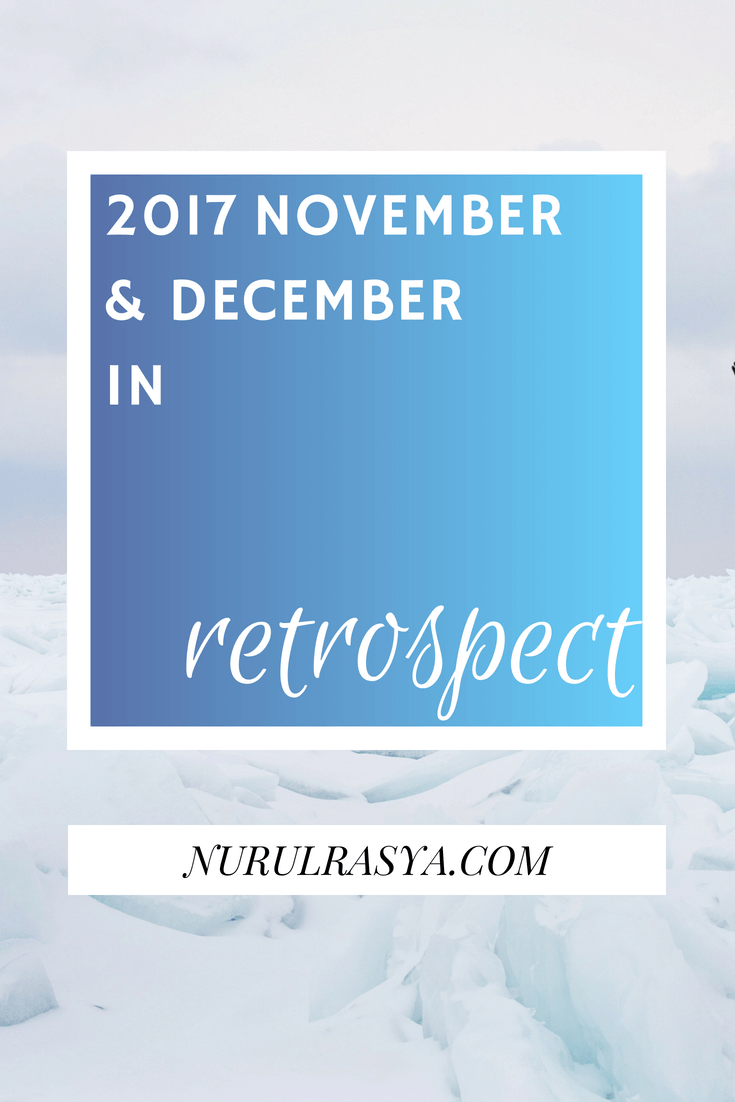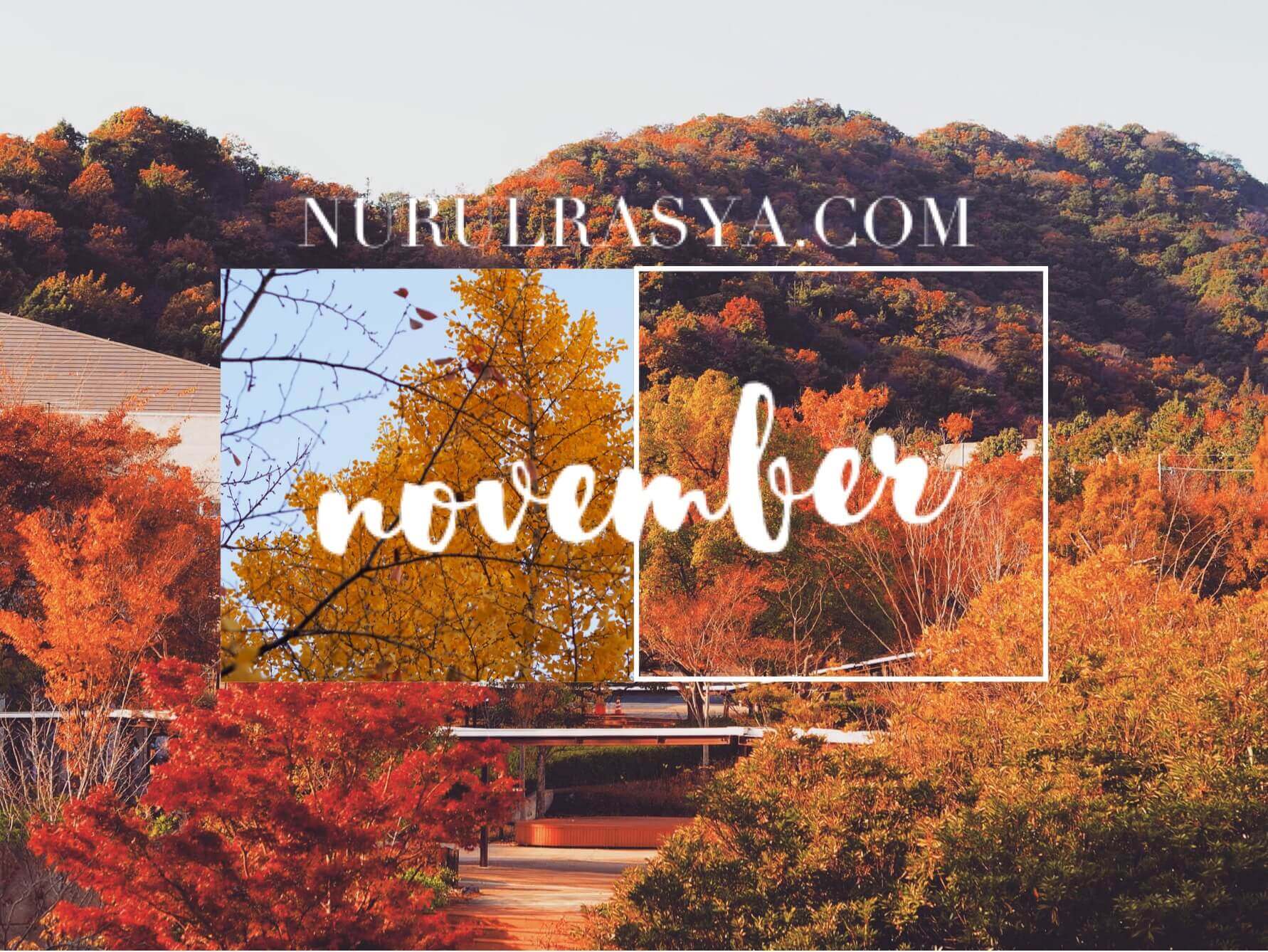 NOVEMBER IN RETROSPECT
November is my birthday! (sending winks and hearts to all November babies) so I spent lots of money buying presents for myself and asking books as a present from everyone only to get clothes instead. #RIPFriendship #StillLoveYouGuys
I also bought myself a Fairyloot subscription because I've been dying to get one but I'm too lazy to do any unboxing post because well, I'm lazy. 😂
I went out on a date with my beloved 5 years old bicycle sightseeing around Himeji Castle area because it's my last year here (sad) and I want to photograph every single memory so I could look them in the future and said hey, I've been here. So, I brought out my baby camera to take pictures and this is the result of my non-existent photography skills.
It was a cold day but the scenery is so beautiful and screams aesthetic! and Tumblr vibe with all the colourful red and yellow leaves. If you've read my post on Himeji in spring, autumn definitely didn't lose out to spring in being a beautiful season.
In November, I found myself fallen deeply in love with Chinese novels to the point that I wish I could read and understand Mandarin. I could read some of the Kanji but to put the words together nah.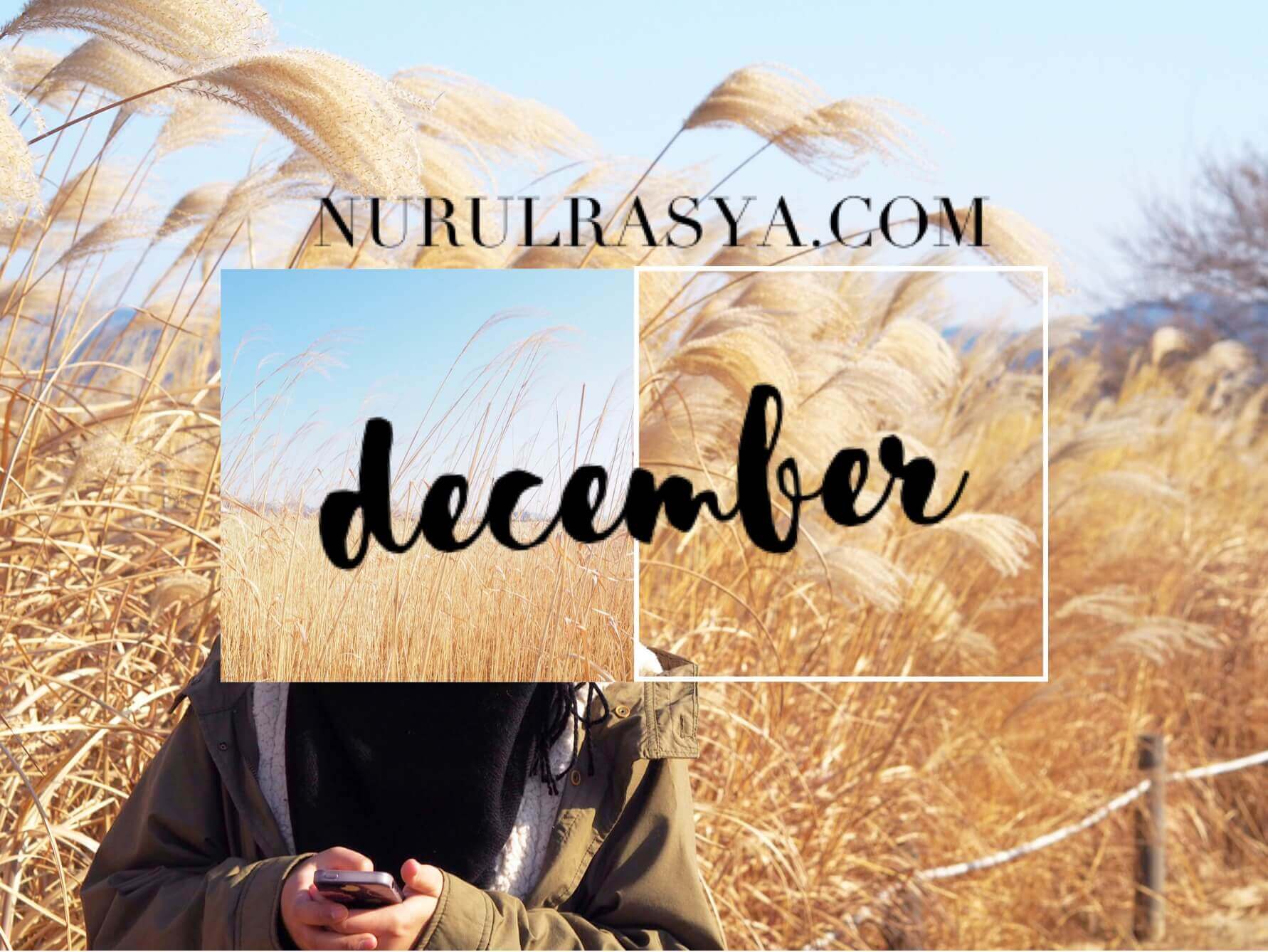 December's wintery breath is already clouding the pond, frosting the pane, obscuring summer's memory…
― John Geddes
DECEMBER IN RETROSPECT
FINISHED WRITING MY SOTSURON AKA GRADUATION THESIS
Unlike many undergrads who poured blood, tears and sweat on their graduation thesis, I didn't have a hard time writing mine mainly because from the time I entered my final year in college, I only have one class per semester. Yep, you heard me right buddy. Only one class per semester.
Since I was a freshman, most of my days were filled with classes from morning to night and I only had one hour break time so by the time I was in my 3rd year, I already had all my credit hours covered and only waiting for graduation date to come.
On winter break, I went to Seoul for like the third time to eat their yummy finger licking good Korean food.
December is what I would call a reading month filled with mysteries, bones, blood and anything gory related. Reading detailed descriptions of autopsy make me realise that I made a brilliant choice of not pursuing a degree in forensic influenced from watching too much CSI drama series.
---
Follow me on:
Follow
Follow Nurul Rasya on WordPress.com