Ah, September! You are the doorway to the season that awakens my soul… but I must confess that I love you only because you are a prelude to my beloved October.
― Peggy Toney Horton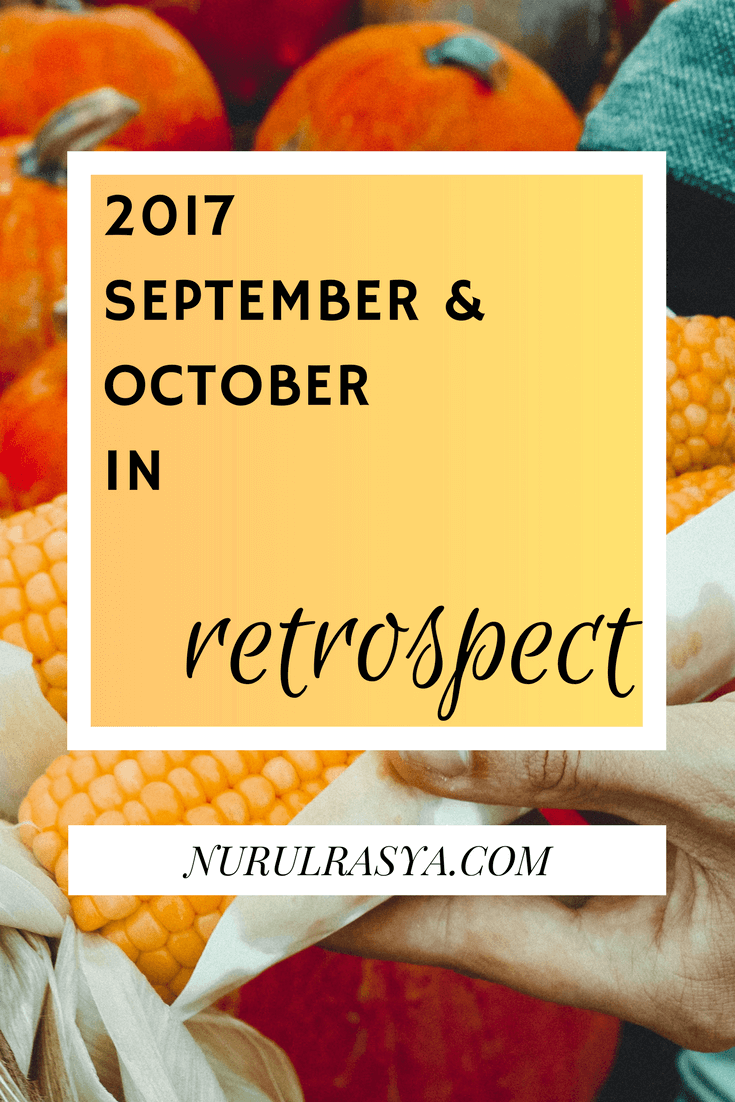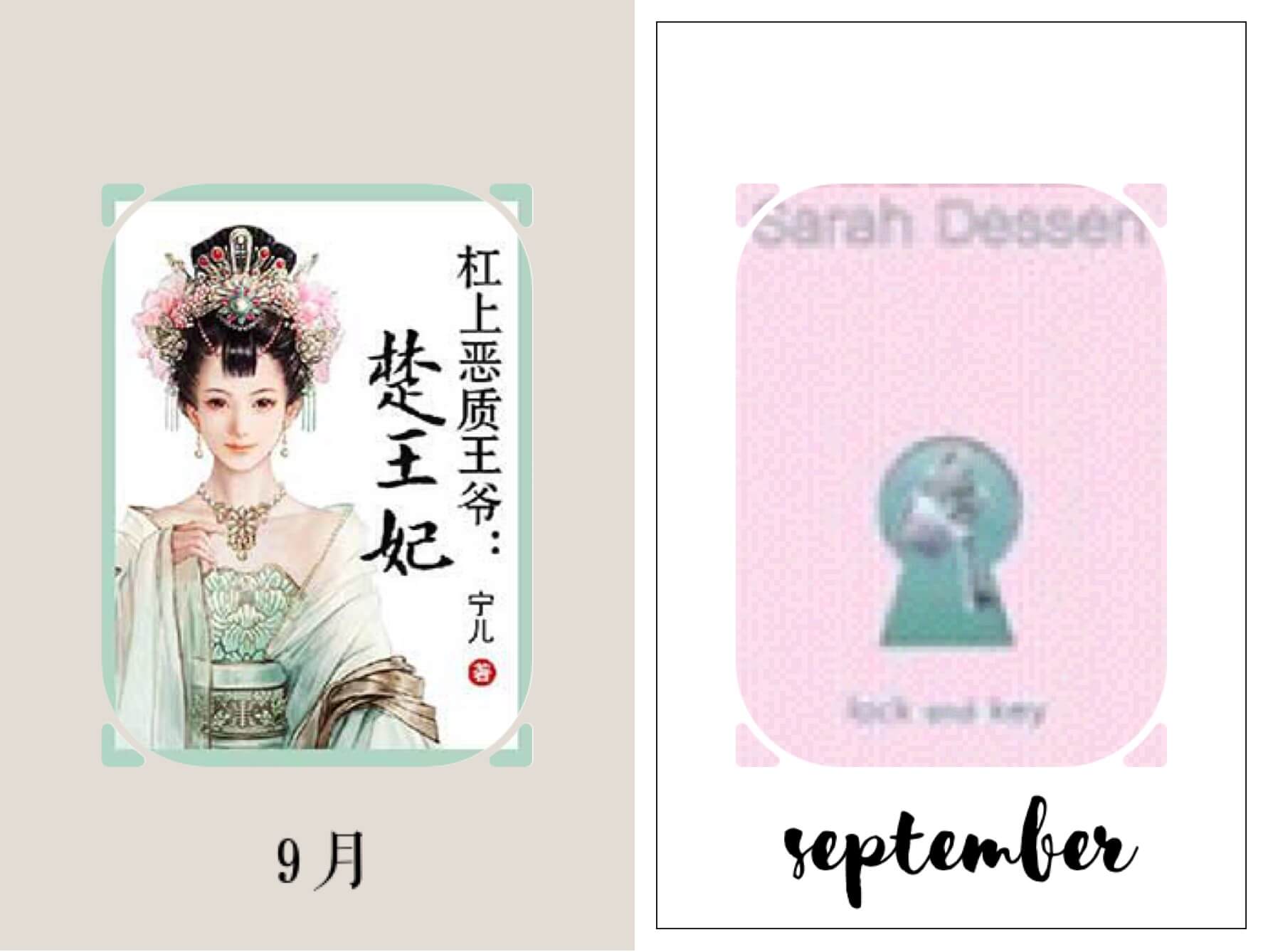 SEPTEMBER IN RETROSPECT
From July to August, I was busy doing job hunting riding night buses back and forth from Himeji to Tokyo so when the job offers finally came at the end of August I was like yeah! I can now be a hermit cuddling in my cosy futon bed, reading and eating a delicious homecooked meal. #CookedWIthLoveByYoursTruly. So you can say that I spent my September 24 hours in my house and only went out to buy groceries and put out the trash.
When I was still you know a rebellious 'no one understands me' teenager in high school (back in the day, emo, grunge, and band is the trend – My Chemical Romance anyone?), Meg Cabot and Sarah Dessen are my two top favourite authors for sweet and cheesy high school romance – until I outgrown YA. Re-reading her books, it was not bad just didn't leave me a deep impression unlike when I read these 8 years ago. #demIfeelold #loveLock&Keybtw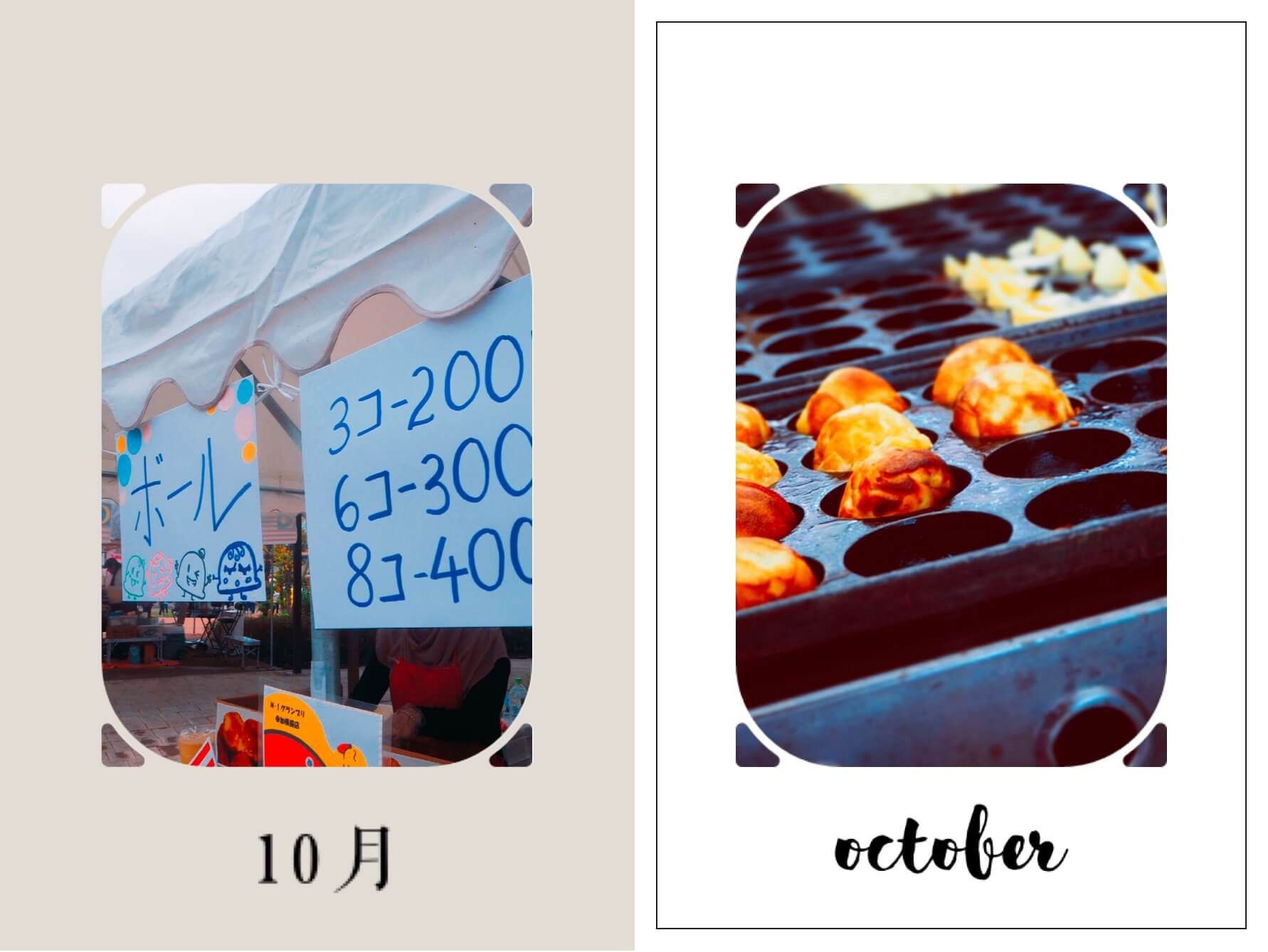 Ah, Lovely October, as you usher in the season that awakens my soul, your awesome beauty compels my spirit to soar like a leaf caught in an autumn breeze and my heart to sing like a heavenly choir.
― Peggy Toney Horton
OCTOBER IN RETROSPECT
I couldn't believe that 3 years have passed since I first entered college. It still feels like yesterday when I'm still in my freshman year, trying my hardest to survive studying the Japanese language in a university at a countryside which I didn't want to go to in the first place. I mean hello! I've just finally managed to feel at home in Tokyo and now, I've to move to the place that I have never heard of. #NeverHeardOfHimejiBefore #IBetYouGuysKnowNothingAboutHimejiToo #Sad #WhyHimejIsNotAsPopularAsKyotoOrOsaka
But, as time flies, so does my heart, and I can say that now, Himeji is truly my second home. A place where I would feel at ease and comfortably live. With only 5 months left before the graduation ceremony in March, I'm desperate to create a lot of beautiful memories before leaving here for good. And what else would be a great thing to do than joining the once a year college festival to make an unforgettable memento to look at in the future.
My friends and I decided to sell a Malaysian food called kaya balls. It looked like Takoyaki, except that instead of octopus, the filling is sweet creamy Kaya jam (according to Google: Kaya is coconut egg jam in English).
I don't know what happened in October, but the number of books that I read is as low as my blog stats😂. Maybe it's the weather. It's getting colder every day and various shades of leaves in red and yellow are so pretty and #aesthetically pleasing and obviously, it has nothing to do with me bonding with my precious babies books so… #IGuessLifeHappened
Source: 1
---
Follow me on:
Follow
Follow Nurul Rasya on WordPress.com