A complete resource of the Japanese language master list compiled from my Japanese Tumblr blog at nihongowithrasya.tumblr.com. You could find a kanji list, tips to study Japanese, free resources, quotes and more here.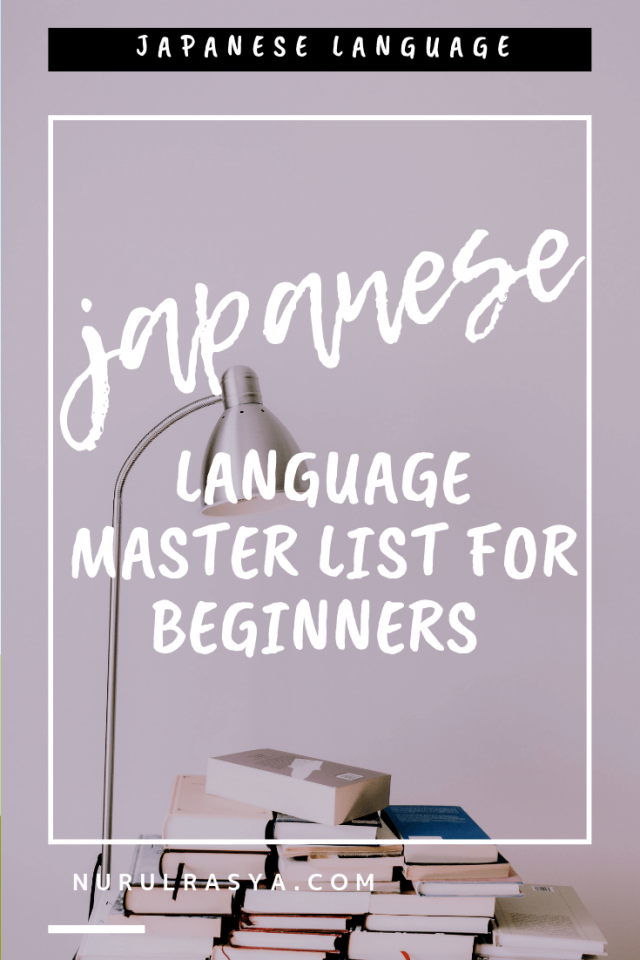 Who am I?
I came to Japan when I was 19 under a scholarship from one of Malaysia NGO organization to take a degree in the Japanese language program. My batchmates and I are sent to study the language and also the cultural aspect of Japanese society and then bring the knowledge that we learned in Japan to our home country as a Japanese language teacher.
But life happened and I somehow ended up working as a normal salaryman in Tokyo lol. And then I quit my job and got back to Malaysia because Japan working life didn't suit me.
Anyway, when I was in 3rd year in university, I decided to create a Tumblr blog to share what I've learned from my Japanese language learning journey because I feel that it's a waste if I couldn't share it and plus I could also improve my Japanese language ability by doing so which is how this Japanese language master list is created.
I plan to create more Japanese study contents where the Tumblr blog would be the main one and this blog as supplementary for more long posts. Tumblr is not exactly ideal to put a long post as I couldn't insert a table of contents or clickable images.
What kind of posts can you expect from this blog?
Pretty much everything of the knowledge and study tips that I get from years of learning Japanese. And if you're interested to learn about living in Japan experience you can read it here.
Japanese 101 Study Tips and Apps
Study In Japan
You can found textbooks, Hiragana writing stroke gif and Hiragana, Katakana and Kanji practise sheets. More to come soon!
Other websites to learn Japanese language for free:
On The Blog
If you have any suggestion or requests, feel free to add a comment below *wink*