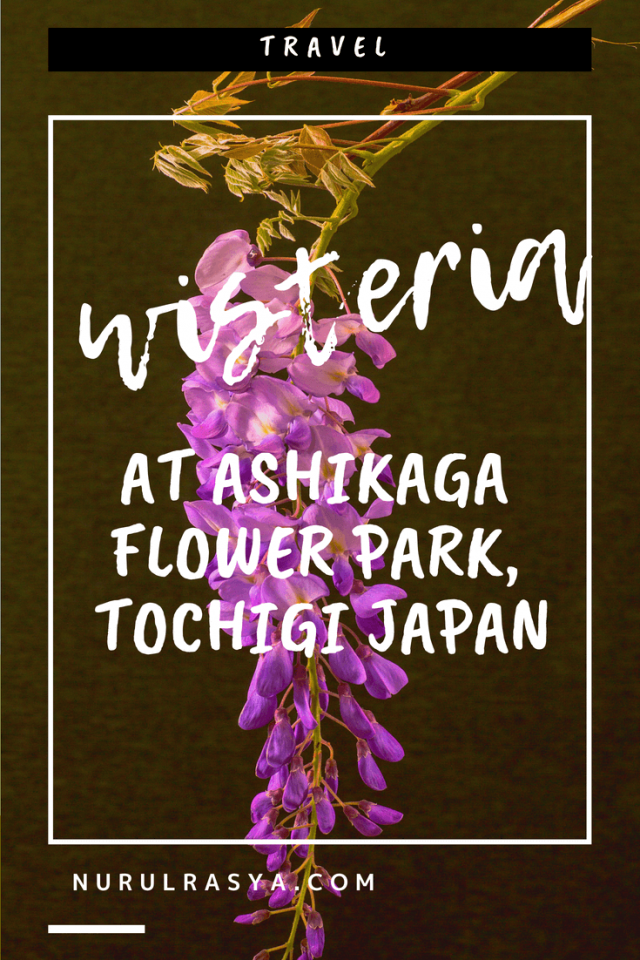 I am going to try to pay attention to the spring. I am going to look around at all the flowers, and look up at the hectic trees. I am going to close my eyes and listen.
― Anne Lamott
And when you thought that the spring flower hunting is over,
you're wrong.
The flower hunting is not over yet and would likely continue when summer and autumn comes.

One of my biggest regrets, after entering college and moving to Himeji, is to not travel more in the area around Tokyo when I had the chance to because I
1. Knew nothing about Japan.
Didn't know any Malaysians and our existence was treated as non-existence by the embassy. #firstbatchprogramproblem. We basically survived by relying on each other. I remembered the time where we would just ride whatever train that come completely ignoring the train direction.
2. Too busy preparing for EJU
An exam for entering Japanese university means that I had no life except studying. #lies. So, when my INFJ friend said that she wanted to go to Tokyo to see wisteria, I was ecstatic. Plus, I was already tired and wary with the job hunting thing and would obviously prefer doing flower hunting instead. On May 8th, we came to Tokyo fully armed with a pair of comfortable shoes, flowery matching outfit and a mirrorless camera and Go-Pro for taking countless pictures. We went there with a night bus of course because we couldn't afford the luxury to take the bullet train.
Not so fun fact: A bullet train ticket from Himeji to Tokyo for one way would cost me more than a flight ticket from Osaka (KIX) to Kuala Lumpur, Malaysia. If I have that kind of money, I would rather go home.
DAY 1 ODAIBA
We arrived at Ikebukuro station around 8 am. The original plan was to actually go to Fuji seeing Shibazakura but the train workers told us that the Sakura would most likely be gone and there wasn't any interesting to see there. A tad bit disappointed about that but a brilliant me proposed that we go to Odaiba to eat because we're hungry and priorities. I missed The Oven's all you can eat buffet (everything is halal except the one with pork in it. English menu is available) but sadly when I got there I couldn't stuff food into my stomach as much as I thought I could.
DAY 2 ASHIKAGA FLOWER PARK
The time for wisteria to come greet us had come and after riding the train for about 2 hours we arrived at Ashikaga Flower Park, Tochigi. We went there, see flowers, taking pictures, pray at the empty spot n the parking lot, eat soft cream, take more pictures, strike a conversation with obasan and ojisan (read: senior citizens) who found us fascinating and bought an omiyage, souvenirs for everyone.
DAY 3 SHOWA MEMORIAL PARK
Because of time constraint and we wanted to ride the bus home on time, we scrape off the original plan to go to Hitachi Seaside Park and went to Showa Memorial Park at Tachikawa. We still ended up missing the bus in the end and had to buy new bus tickets lol. The day was spent watching flowers, riding a bicycle (the park is huge! renting a bicycle would save time), taking pictures, buying kebab at Shin Okubo, eating yakiniku at the halal Chinese restaurant near Kamata Station, went to Tokyo Station and rode the night bus home to Himeji.