[Insert any month name] book quotes is a blog series where I share my favourite book quotes that I feel fit the month theme. You can read my previous one here if you want some quotes to get inspired.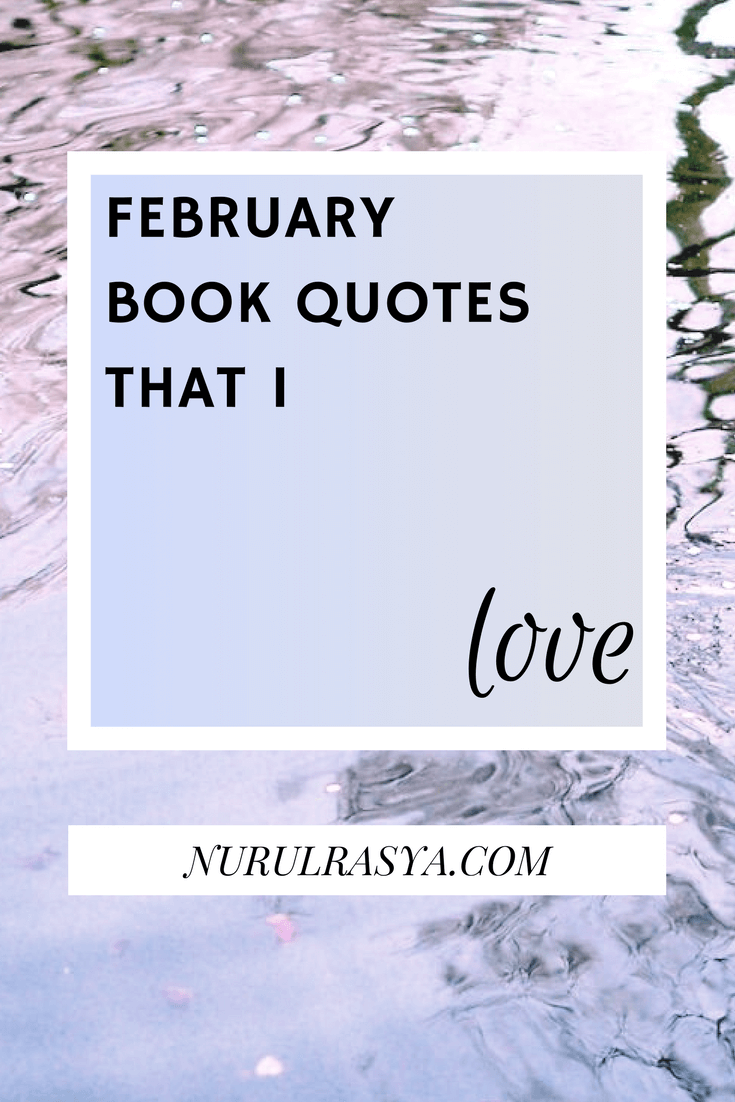 I know, I know it's already at the end of May where the temperature is rising every day and February is like what, 2 months ago?
But I still want to share the quotes that I love in February. February is a month where love is everywhere in the air and the month where I'll try to avoid going to public places because couples are everywhere and the single me would just feel
awkward. #singlelife
February Book Quotes That I Love
---
I found the book boring #fightme but I couldn't deny that the book has some quotable worthy words.
I absolutely love Rick Riordan books and has read majority books of the series. Percy is good and all but I'm more of Team Jason.
I bought a box set of John Green books because of The Fault In Our Stars hype. I mean, almost 5 perfect stars rating on Goodreads and probably a million or more people raving about on Instagram and Twitter so how could they be wrong?
Wrong. Absolutely wrong.
The book just feels meh to me and I couldn't even finish reading it until now.
---
Follow me on:
Follow
Follow Nurul Rasya on WordPress.com