Welcome to a compilation post on 43 helpful websites and tools for thesis writing, as well as any academic papers, including final year project thesis or dissertation and journal article.
Hi everyone!
My name is Nurul, a part-time master student from Master of Language Studies program that just passed her oral examination for Master Project.
Edit: I got my result last month. I'm happy to announce that I've completed my master study!
Congratulations to me!
To celebrate my success completing my master degree, I present to you all the website and tools that have helped me in writing my master thesis and academic writing paper.
43 Helpful Websites And Tools For Thesis Writing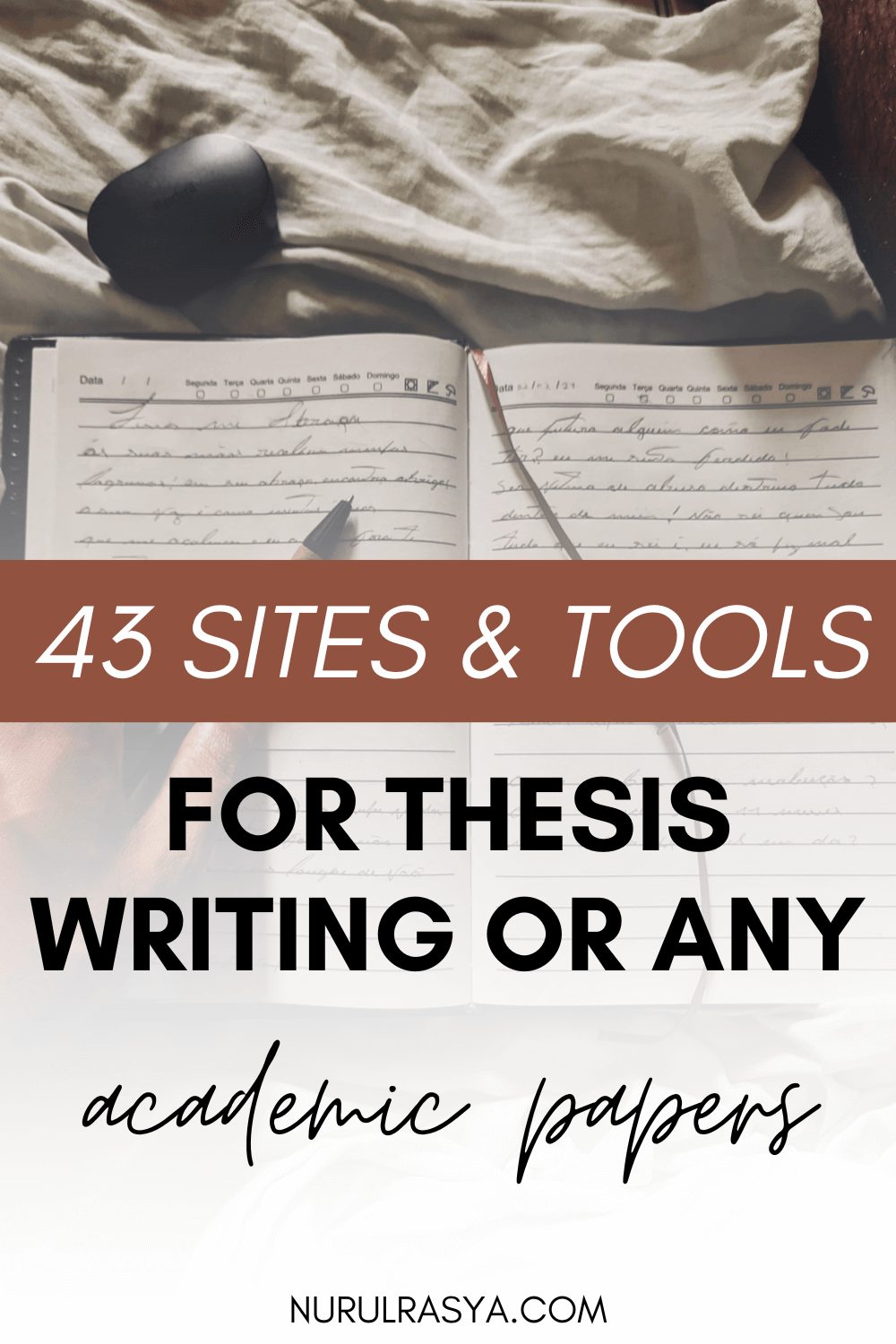 1. Finding Journal Articles and Thesis
There are many websites to find peer reviewed journal articles and thesis, but for many students, it can be difficult to judge the journal trust worthiness and ensure that the journal that we're going to cite in our paper or the journal article that we chose for article review assignment does not fall into the predatory journal category.
You can check the journal you visit and cross-check it with the list of Beall's List of Predatory Journals, but who got the time to do that every single time you're looking for an academic paper?
I don't.
Your best bet is to search the keywords or topics in these following websites, as they've a reliable reputation in academic world. If you're a student, the chance is your universities have already subscribed to some of these journals, which means you can access to these sites for free.
p/s: Google Scholar is good in terms of QUANTITY, but the QUALITY of certain websites are questionable, so keep it in mind.
2. Malaysian University Thesis and Dissertation Repository
3. Reference Manager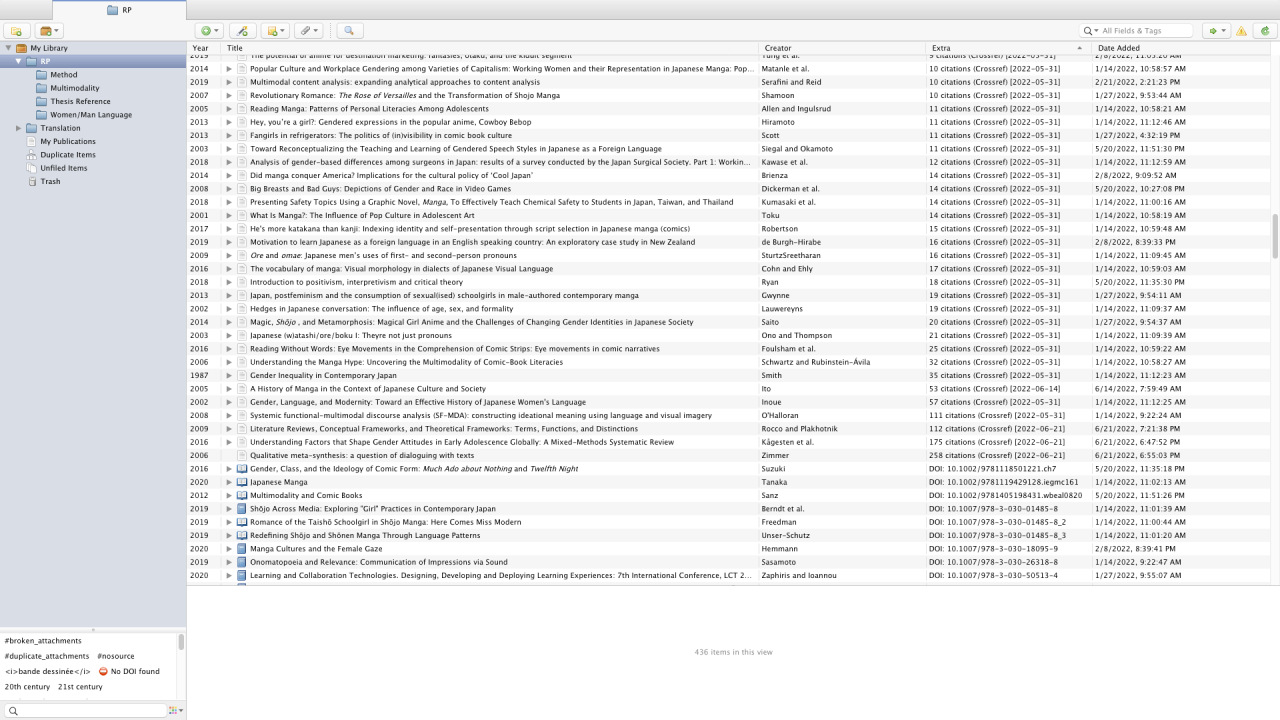 For reference manager, I've tried EndNote, Zotero, Mendeley and EasyBib and so far I found that Zotero works the best for me. It is open source, free and offers many plugins that will help you to manage your citations better.
Connected Papers is also a cool website as it showed you a graph of related research papers with the paper you're searching for.
4. Other Useful Sites to Summarize, Paraphrase and Grammar
5. Analyzing Qualitative and Quantitative Data
SPSS (Quantitative)
Atlas.ti (Qualitative)
Nvivo (Qualitative)
6. Writing and Organization Tools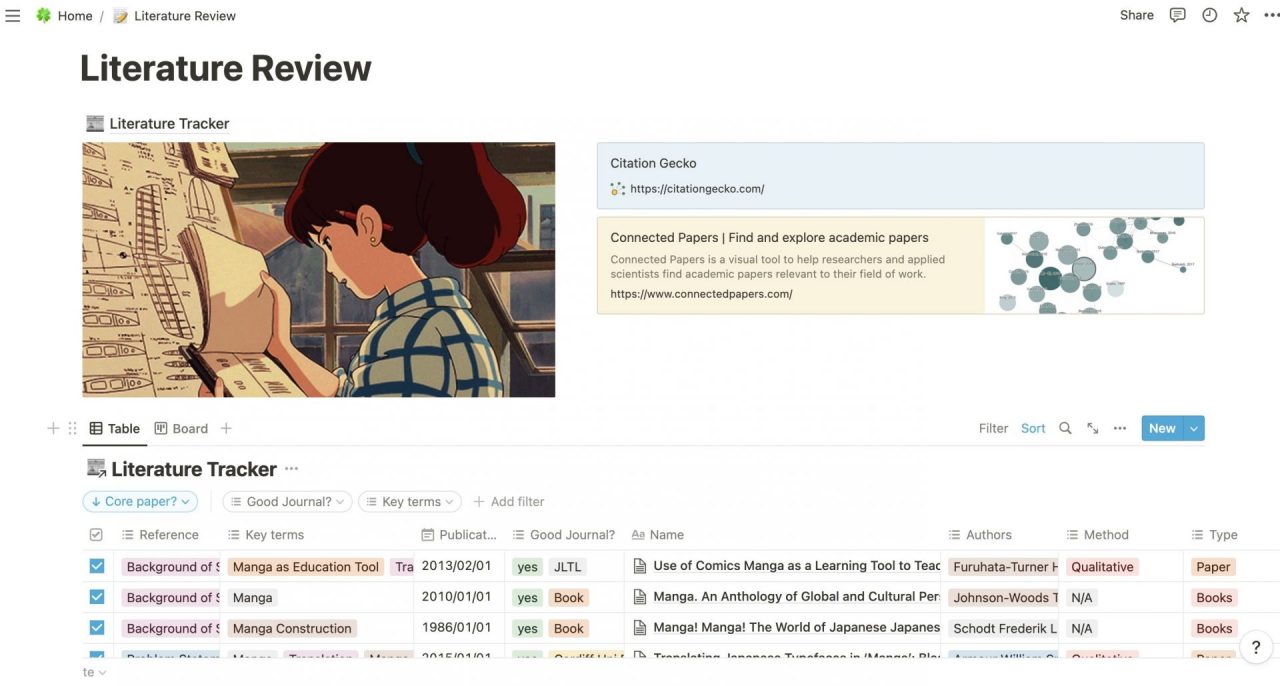 I use Notion to create my literature review matrix because I found that building it on Excel didn't fit my aesthetic.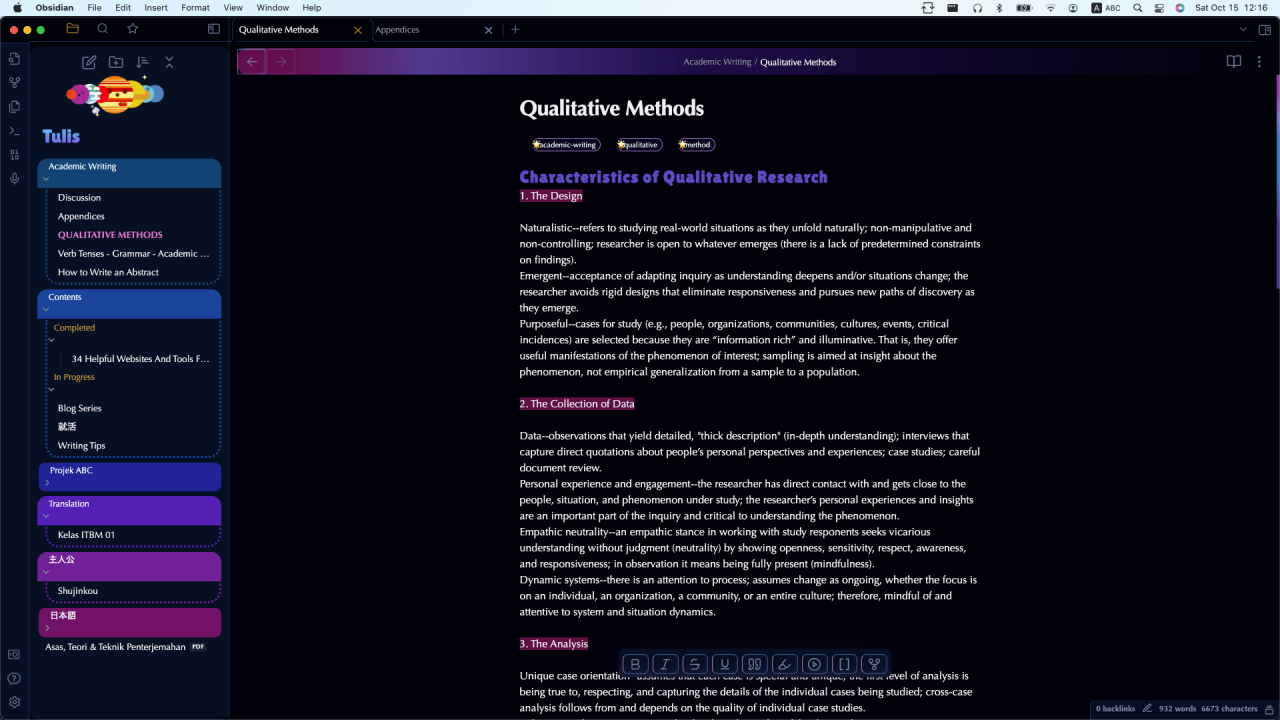 GoodNotes is where I annotated my papers on iPad and Obsidian, a fairly new software that I tried on, is for documenting website articles or any Reddit or Twitter posts that I found interesting for my research.
Important reminder, please BACK UP your writings and journal/thesis PDFs. I've heard a plethora of horror stories from other postgrads losing their data.
That's all from me, and I hope that this post will be helpful for your thesis writing journey. If you've any sites or tools to recommend, please do so in the comment section!
For other postgrads or students writing your thesis, good luck! If I, a student with tonnes of grammatical error, can pass my dissertation, you can do it too!