A quick guide on how to apply for UiTM Postgraduate Programmes feat a story of why I'm now back as a student.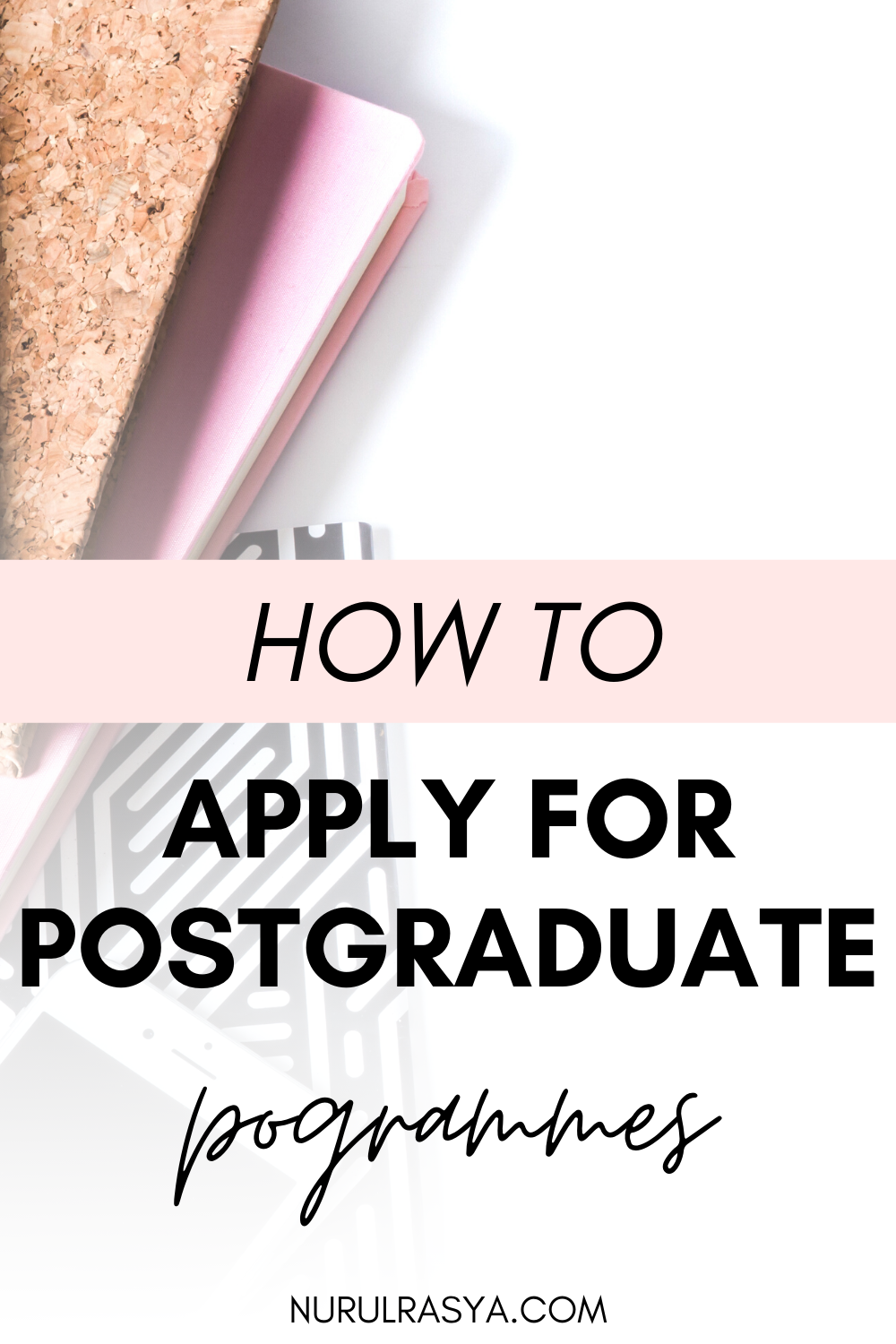 Quick recap
It has been 2 months since my last post (Wow!). Too many things happened in September. I quit my job, applied for a master degree, went to my mum's hometown for my cousin's engagement party (kenduri) and a few private things that I don't want to disclose here.
Anyway, it has been hectic.
Storytime! I'm back as a student and why
The good news is, my postgraduate application get accepted so now I'm a master student who can enjoy the privileged of student discounts.
Okay, just kidding.
I decided to further my study because my language learning knowledge is pretty much non-existent and studying for postgraduate sounds great to study more on the subject.
And I also want to experience university life in Malaysia which sadly I couldn't enjoy (sad) due to pandemic as all my classes for this semester is through online lectures.
Why I choose UiTM to pursue my master
Has course that I want (obviously)
Coursework mode
Classes on weekdays start from 6:00 PM to 9:00 PM and on weekends which means I can work and do my master at the same time
Cheap (because self-sponsored)
Initially, I plan to pursue my master at either Universiti Malaya (UM) or Universiti Kebangsaan Malaysia (UKM) but UM doesn't have a part-time mode for my course and the course that I wanted to apply for UKM is not available on weekend, which is a bit disappointing because I'm looking for a program where I could study either after work or on the weekend.
How to apply for UiTM Postgraduate Programmes
Admission procedures
To apply for a Master/PhD program you need to buy a BSN pin number that costs around RM50. These would be your application fees when you register at the iPsis website (UiTM Postgraduate Programmes official website).
You can buy the pin through BSN bank counter, ATM or online payment. Below is the list of documents you need for your master or PhD application.
Degree/Master certificate (Certified True Copy)
Academic result transcript (Certified True Copy)
Recommendation form signed by your lecturer
Research Proposal (for research program)
You can find more details from the UiTM iPsis website here.
UiTM Postgraduate Programmes list
The best thing about UiTM is they have a lot of branches nationwide (34 according to Google) which means they offer a variety of programmes compared to other universities.
You can also download the UiTM Postgraduate Programmes list PDF file from the download button below.
UiTM course fees
From my research, UiTM course fees are one of the cheapest options. For the social science course, coursework costs around RM6000 for the whole semester and for research, if I'm not mistaken, around RM4000.
Difference between coursework, research and mix-mode
Coursework
Need to attend class
Has quiz, assignments and exam (depends on the subjects you take)
No research just dissertation
Percentage to graduate on time (GOT) is high
Research
Costs cheaper than coursework
No class
Can take longer time if the your research data is insufficient
Mix-mode
A combination of both coursework and research hence the name
Has research but not like full research
Also has quiz, assignments
From the start, research mode is already excluded from my choice because I have no idea what to study for my thesis so coursework mode is the best for me. Not many universities offer a mix-mode and for my course, in UM, there's Applied Linguistics which sounds exciting but too bad the class time is a no for me.
Anyway, if anyone is interested to know in details on how to apply for UiTM postgraduate programmes feel free to ask me.
Also, f you have any study tips or advice to share, please tell me in the comment below. *wink*
Wish me luck so I can graduate on time.