Hi guys! Welcome to my post on 5 exciting things to do in Singapore after Covid-19 end.
It is almost surreal that after the Covid-19 pandemic hit Malaysia in March 2020, I have been quarantining at home for almost a year! 
A year!
365 days, 52.1775 weeks, 8765.82 hours, 525949.2 minutes and 31556952 seconds.
A year of only going out for grocery and buying food from the night marker and hawkers at the roadside. A year working at home with my body attached to the chair resulting in backache, neck ache and eyes strain. A year without Hari Raya open house, celebrating Ramadan at the mosque, weddings and birthday parties. And a year without travelling!
Tragic.
Disclaimer: Of course, I'm aware that I'm one of the privileged ones who didn't lose my job and could live comfortably at home compared to the others who unfortunately got retrenched, salary cut etc.
Anyway, being at home 24 hours a day, makes me miss the joy of travelling so I ended up making a travel plan post-Covid and the first country on my list is Singapore. The reasons I choose Singapore as my staycation are:
Singapore is just right below Malaysia on map and I think it took only 1-2 hours to go there by plane.
I bet that travelling after Covid would be a tad bit dangerous, especially overseas as I don't know if the other countries vaccination is as good as Malaysia so if there is one country that I would love to visit but at the same time feel safe, that would be Singapore. I was debating between Thailand and Singapore but I can visit my brother in Johor if I pick Singapore. 
My friend is currently staying in Singapore due to her work, so before she is relocated to Malaysia, I need to take the chance to have her as my tour guide LOL.
Here goes my bucket list of 5 exciting things to do in Singapore after Covid-19 end.
I don't know about you guys but I'm the type who prefers to travel comfortably which means no backpacking for me. Travelling is for me to relax, stay in a nice hotel and no tightly packed schedule in one day. 
I did my research on Google and I found this beautiful and relaxing hotel that would be perfect for my staycation in Singapore – Sentosa Hotel. Apparently, they have various different designs for their suites and Ocean Suites and TreeTop Lofts catch my eyes the most.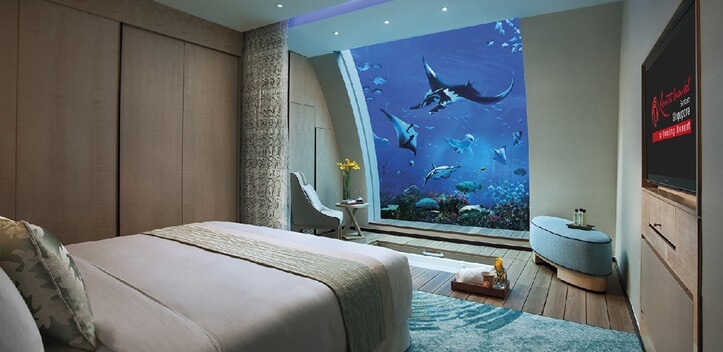 Imagine waking up to this view!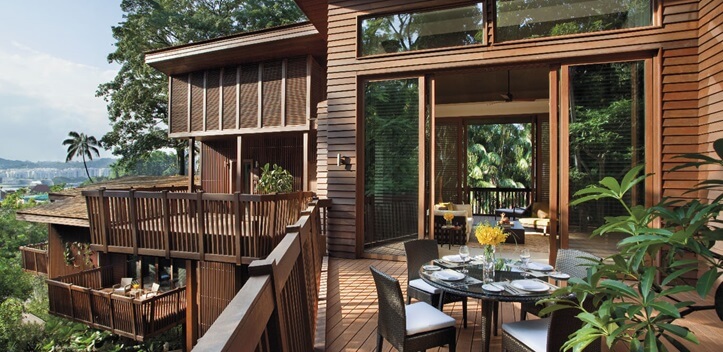 2. Visit the Hawker Food Centre
As a Malaysian, I would LOVE to taste Singaporean food and how they differ from ours. For those who unfamiliar with Malaysia's history, Singapore used to be one of the 14 states of Malaysia before but there was a dispute between the ruling party thus Singapore separated and become independent in 1963. So, our food culture is similar. 
3. Take a photo with the huge Merlion statue at the Merlion Park
It's cliche but whenever I travel to another country, taking a photo of that country's national symbol is a must. 
For example, when I went to South Korea, taking this King Sejong is one of the things you must do for those who travel to South Korea.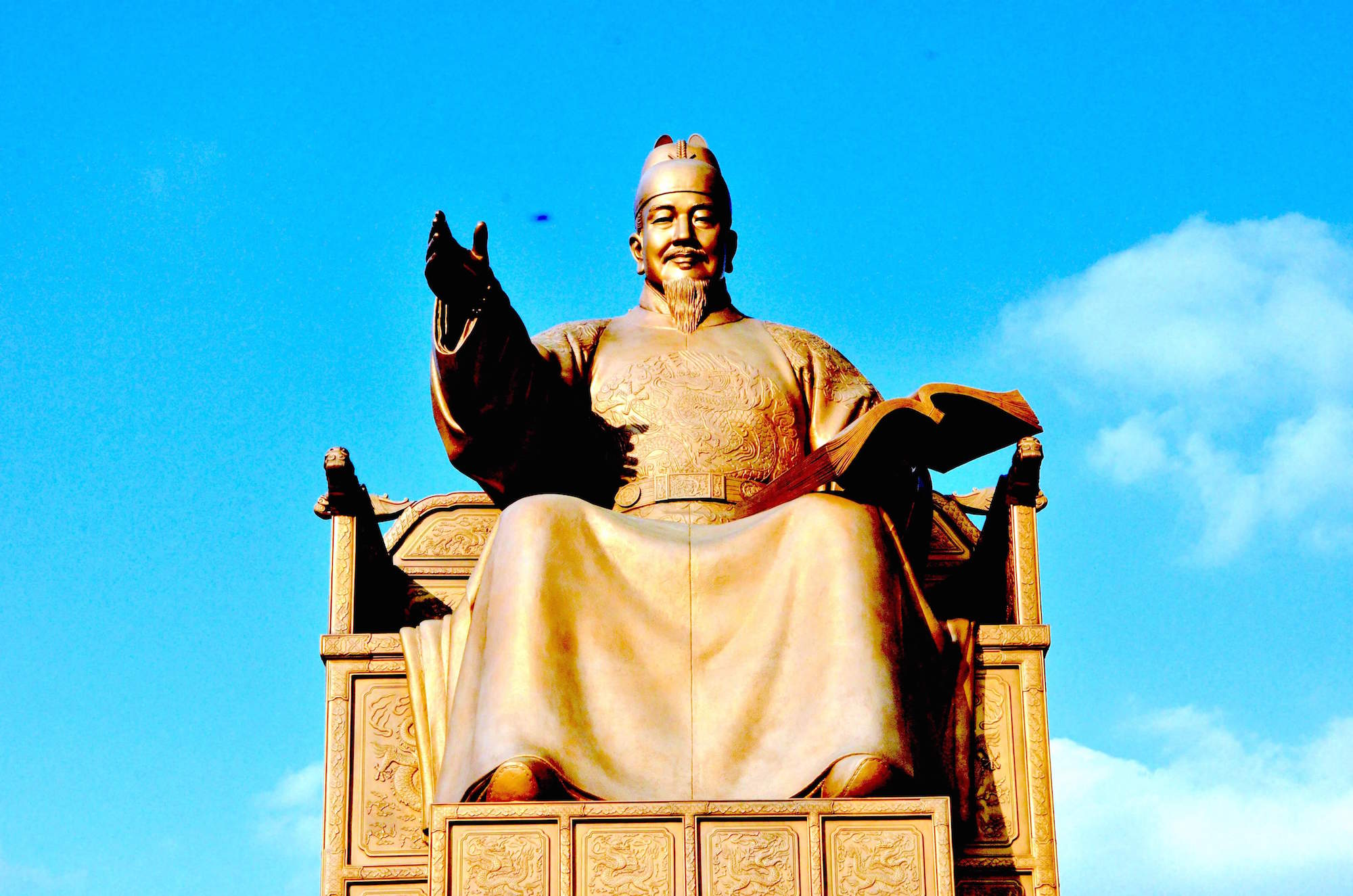 4. Walk around in the Changi Airport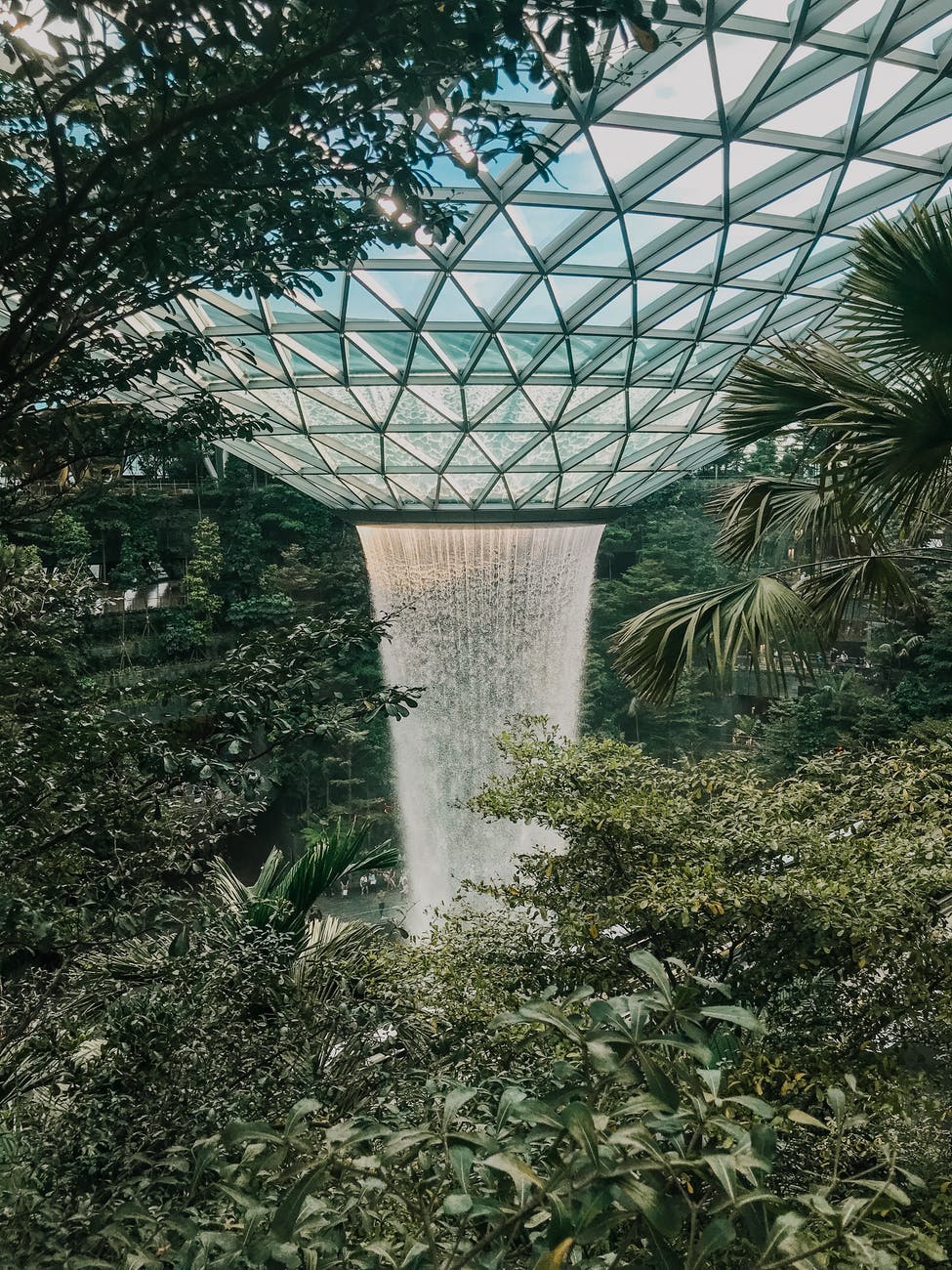 I saw Changi Airport went viral once on Twitter due to its beautiful interior design. They have this tall (I believe one of the tallest indoor waterfalls) inside a freaking airport and surrounded by green nature. I wish KLIA would incorporate this kind of design elements. Maybe the new planned airport at Kedah can take note of how Changi Airport is designed.
5. Have fun at Universal Studios Singapore
I DO NOT LIKE theme park. I have visited DisneySea in Tokyo, Huis Ten Bosch in Nagasaki, Japan and Lotte World in South Korea but neither place give me a good memory except for Huis Ten Bosch because the tulip park is magnificent. So maybe, just maybe, USS can change my mind on how I view theme park.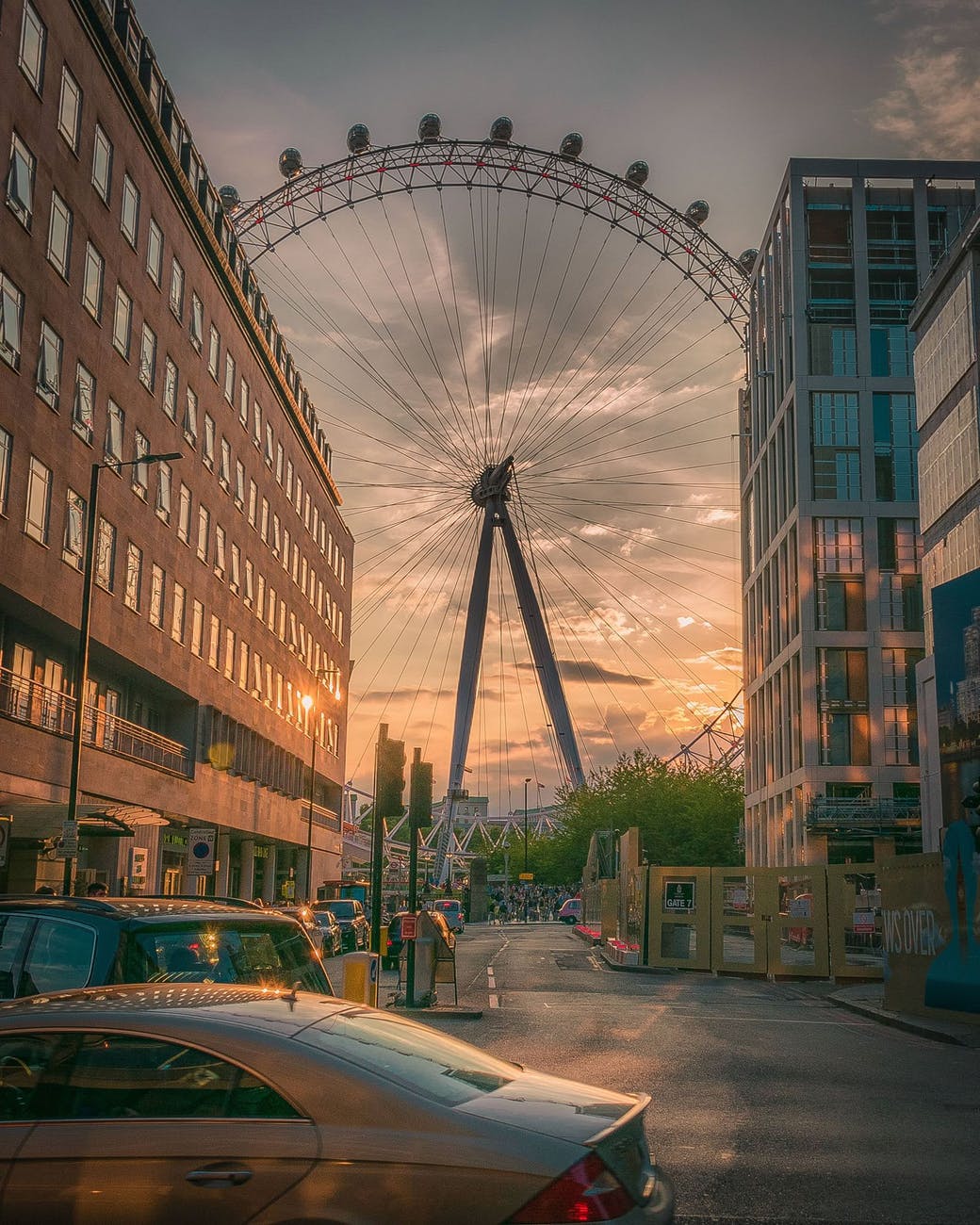 Or maybe I just do not like playing with the rides? I love Ferris Wheel, it's romantic and the view from the top during sunset and at night is one of the things that I looked forward to when I go to a theme park.
I hope Covid-19 will end soon so I can make this bucket list a reality. I've already signed up for a vaccination appointment so hopefully, by next year everything would be back to normal.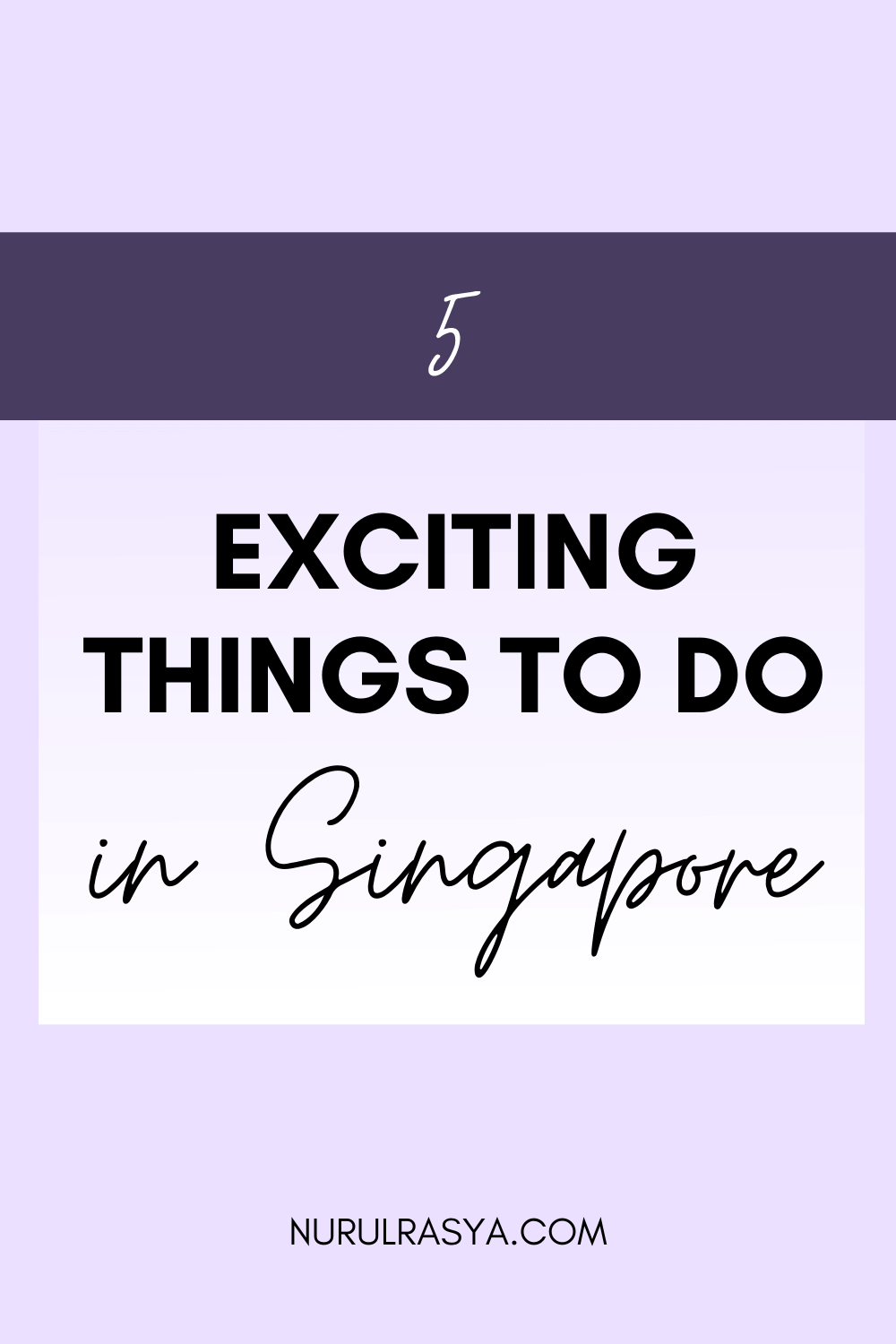 p/s: Do you guys have any country that you want to visit post-Covid-19 and if yes, where and why?