Do you feel sick and unrefreshed after getting out of bed even on Saturday morning? Feel like your days are boring and dry, as dry as your bank account sucked without anything left after paying bills and taxes? #Am I Dissing Me? YES. Fret not as I'm going to show you bright pink colour cherry blossoms and pure white plum flowers to brighten your day from my trip to Kawazu Sakura festival and Atami Plum Garden.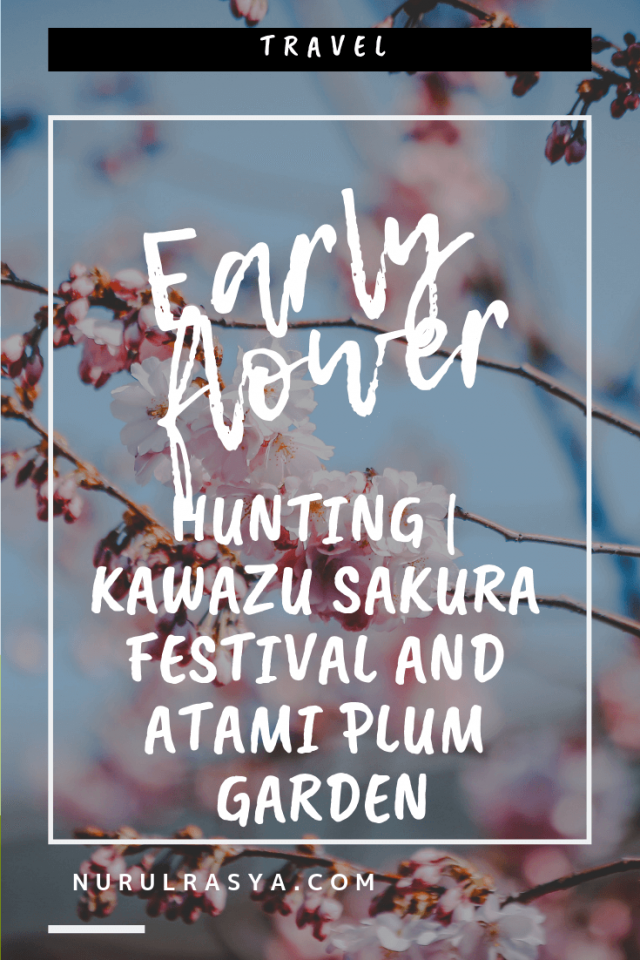 All these pink flowery and bright as the blinding sun energy, take it!
IMPORTANT: THIS IS NOT A SCAM. I repeat. This is not a scam.

So, in Shizuoka Prefecture, 3 hours away by train from Tokyo, there are plum blossoms blooming elegantly in Atami Plum Garden and Kawazu which is famous for thousands of Kawazu sakura trees that bloom early from mid to late February. Usually, Sakura would blossom starting in mid-March and peaked in a 21-25 something but according to sakura forecast, Tokyo would peak somewhere between 20-23th.

Blossom by blossom the spring begins.
— ALGERNON CHARLES SWINBURNE
ATAMI PLUM GARDEN
I went to Atami Plum Garden first and the view is just like something that would come up in ancient Chinese drama or novel. If you guys are unfamiliar with plum blossoms and have no idea on what the difference between plum and Sakura, look at the trees.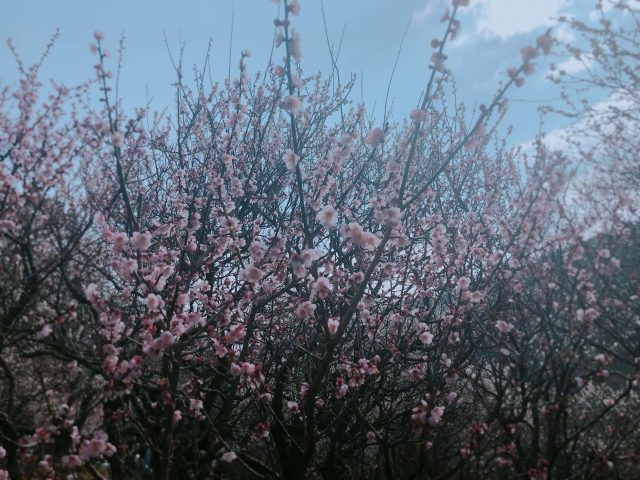 Can you see it? The tree branches shoot upwards while sakura is just like a normal tree.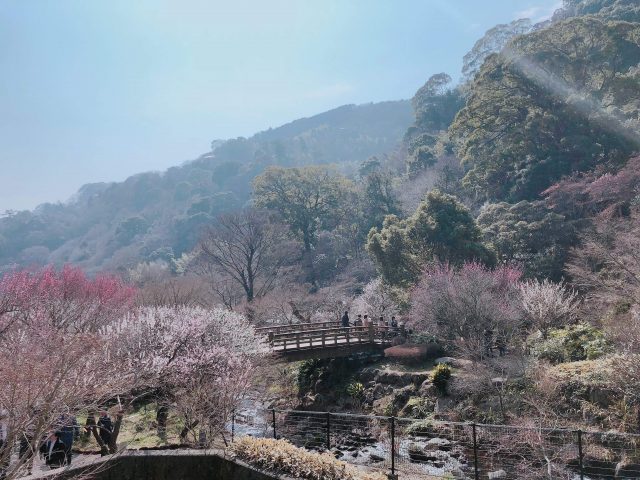 Feels like someone going to fly with their immortal sword or something and started fighting on the bridge. *effects of watching too many Chinese kungfu dramas*
KAWAZU SAKURA FESTIVAL
After taking tonnes of photos and feasting my eyes with the beautiful scenery *I'm trying my best to not overuse the word beautiful but it's so hard because I couldn't say anything  except for beautiful*, I ate udon and off to board the train to Kawazu Station to visit the cherry blossoms that I've been dying to see and wow you guys do a favour to yourself and put this place in your itinerary when you come to Japan in spring.
100% recommended.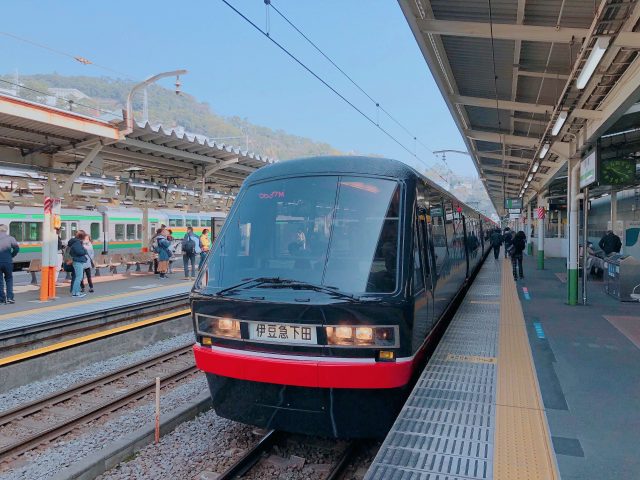 Here are some of my best shots. Do note that 2-3 of these pictures are taken by my acquaintance.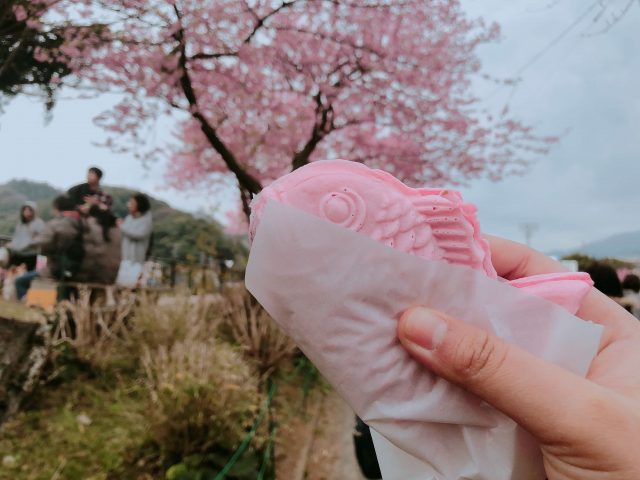 Sakura taiyaki! It tastes so good!
I'm glad that I brought my camera along because no matter how great and convenient my iPhone 8 plus is, the camera quality couldn't surpass my mirrorless camera yet. The difference in quality is glaringly obvious when it comes to taking bokeh photos and printing.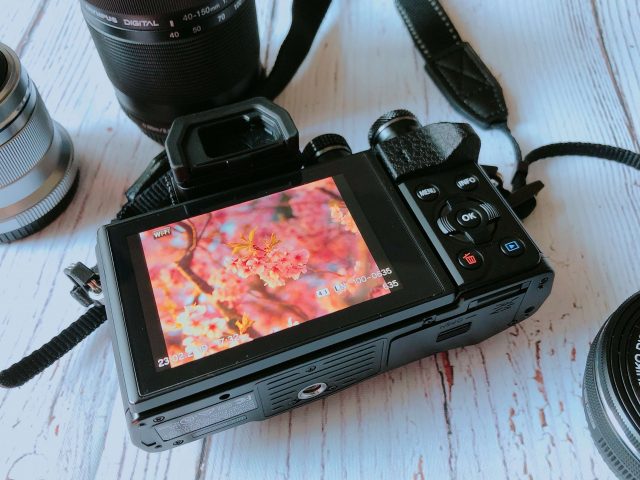 Related: How I Get Into Photography Feat My Best Photos


Couldn't wait to visit another sakura festival this month again. This time I'm going to take a lot of selfies LOL.

Anyway, see any photos you like? And are you guys excited for more sakura photos? 😂

---
Follow me on:
Follow
Follow Nurul Rasya on WordPress.com