Welcome to my guide on 7 websites to learn Japanese language from zero for free.
こんにちは!Konnichiwa!
If you're my friends or have visited this blog, hello! I'm still alive and well.
To my new readers, irasshai! (read:welcome) to my blog! I'm a newbie Japanese language teacher pursuing a master degree in language studies. I LOVE to share on Japanese language related contents here on my blog and social media, so give me some support please.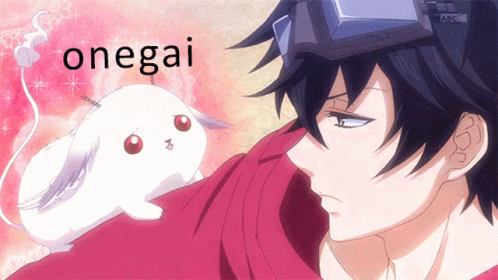 Due to the nature of my job, and my burning passion for Japanese language education, I'm always looking for a new or interesting websites or tools to try, so I can recommend it to my students and my non-official students aka followers on social media, especially TikTok because hey, I now have 52k followers there.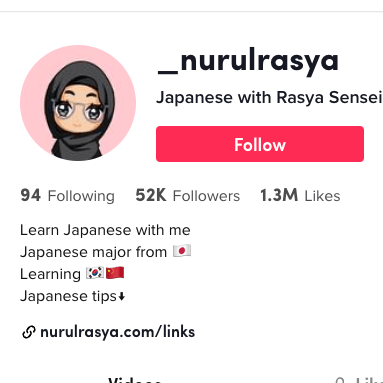 Everyone knows that learning a new language is a challenge.
I've experienced it first-hand on how daunting and difficult learning a foreign language is. It takes a lot of effort, time and the most important thing – money.
But, thanks to technology, we now have a lot of apps and websites for free to learn foreign languages.
7 Websites To Learn Japanese Language From Zero For Free
1. Reddit, Discord
Reddit is a goldmine for Japanese language learners. I found so many useful websites and methods practiced by the redditors there, for example, Itazuraneko and Marshall's website.
p/s: I've listed all the websites to learn Japanese language for free in my Japanese language master list here.
If you're a frequent visitor of the Learn Japanese community, you'll realise that most of the Japanese learning websites tend to focus on grammar, kanji and listening, disregarding the speaking aspect of the language.
So here comes Discord.
Discord is a life-saver to those who want to engage and communicate in Japanese. I've several recommendations of servers that you can join below. These servers are Malaysian based, but Kaiwa Coaching for example has chat dedicated to English so everyone regardless of nationalities is welcome to join *wink*.
YOU MIGHT ALSO LIKE
2. YouTube/Tiktok
Both websites are run by video and the only difference is the duration of the video. If you prefer bite-size contents, TikTok is your friend. But if you want more in-depth explanation, I'd recommend YouTube. I've listed my favourite YouTube channel and TikTok users that teach Japanese language lessons below. If you've any more recommendation, share with me in the comment.
One of the popular YouTube channels in teaching Japanese. What sets them apart from other channels is it is runs by several teachers. Japanese Pod has their own websites where they offer online Japanese lessons.
So to those who prefer to be guided, take a look at their website as they'll tailor their lessons and teacher to your request. The downside is the individualized lesson might be on the pricier side, but I'd say it's cheaper than enrolling into a Japanese language courses in university or tuition centre.
Both Irodori and Marugoto (see no.5) are created under Japan Foundation that focused on everyday life conversations in Japan.
But unlike Marugoto, the Irodori textbooks are FREE (link here) and they also have free online Japanese lessons for you to learn Japanese language at home.
YOU MIGHT ALSO LIKE
Marugoto is centered around everyday life situations, so they've more colourful illustrations and visual modes compared to the traditional Minna No Nihongo textbook.
This site is created by a Tokyo University's student and covered almost all topics in learning Japanese language. So if you've no idea how to start learning Japanese, no worries, you can just click on the course list and try the basic level course first.
p/s: Marshall also has a Patreon, so consider giving him support 🙂
Same as Marshall's site, Itazuraneko has a main guide page to guide those who are a complete beginner. What makes this site different is that they have this resource page compiling manga, audio, game and more to supplement your Japanese learning language.
Memorising can be boring, so why not try this fun Hiragana Ninja game to help you memorise the Japanese alphabets better. Because this is a GitHub project, I'll recommend playing the game on PC.
Anyway, that's all from me on 7 websites to learn Japanese language from zero for free. Any recommendations on tools, study methods, websites are welcome!