Like I mentioned in my previous Ramadan post before, we have a night market culture which is usually held twice a week and I'm absolutely ecstatic to share with all of you some of my favourite and also popular Malaysian food to try at the night market if you have the chance to visit one.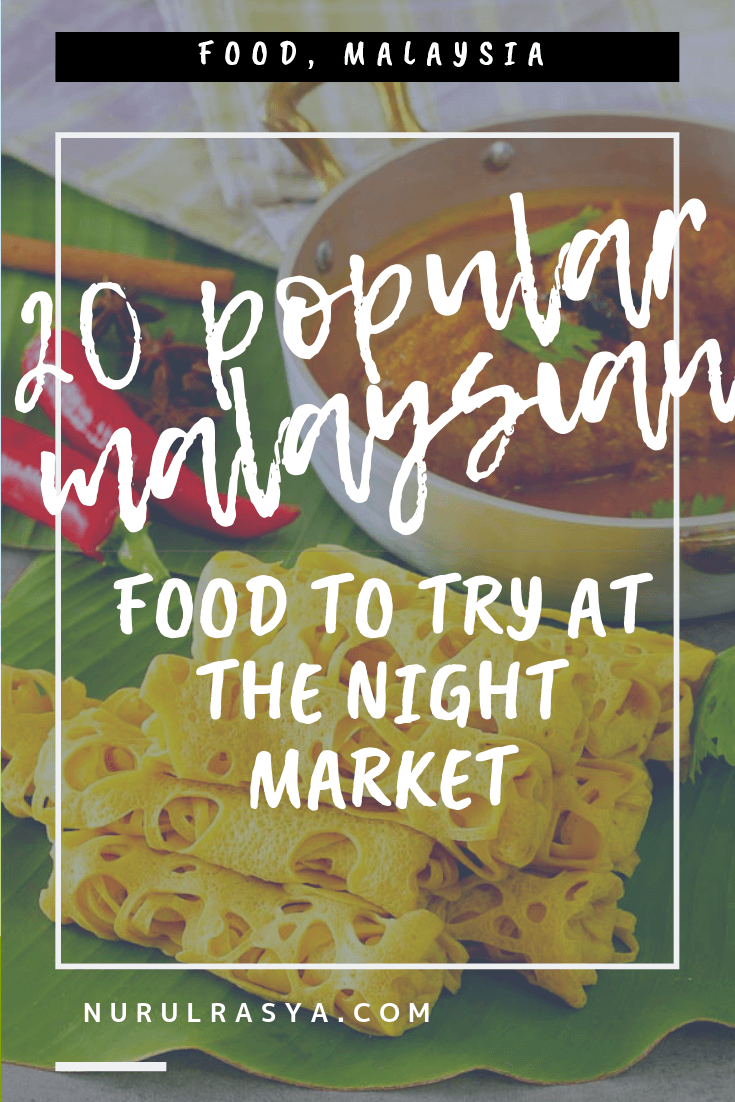 But before going deep into the food list, a little heads up, Malaysia is a multiracial country which means we have a quite rich and unique food culture. It's not a strange sight to see Chinese Malaysians enjoying Malay or Indian food and vice versa.  Our different skin colours, religion, culture and language never prevent us from enjoying each other local cuisine and cooking it at home.
And to be honest, whenever the Japanese ask me what I'm proud about Malaysia, my answer would always be our undeniably unique food culture. We're not called food paradise for no reason y'all.
Anyway, enjoy and keep a tissue box nearby to wipe your drool. *wink*
1. Putu Mayam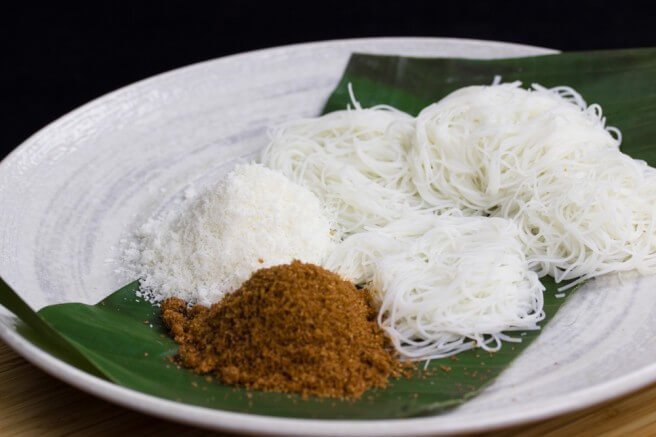 Putu Mayam photo source
Putu Mayam originally come from India and the food is a type of dessert made from coconut and brown sugar. Malaysian typically enjoy eating Putu Mayam during tea time.
Malaysia race overview:
Malay, Chinese, India and lots of ethnic tribes; Kadazan, Dusun, Iban etc.
2. Nasi Lemak
I know that Singapore claimed the dish as their national dish and it's totally fine. We're after all used to be one country before we separated in 1965. But still, as a Malaysian, I believe Nasi Lemak is ours. #Ahem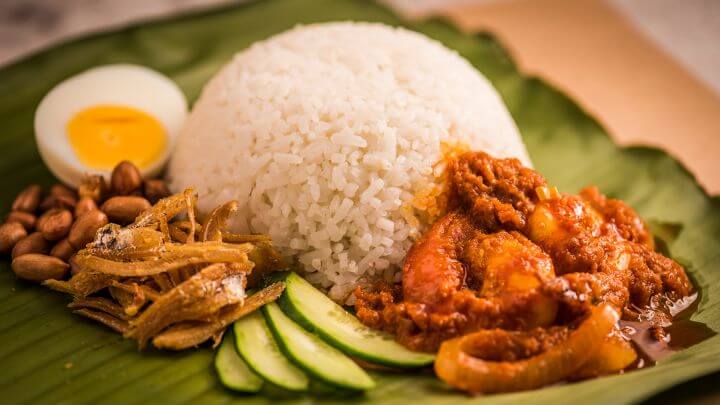 Nasi lemak photo source
Anyway, the dish is comprised of rice cooked with coconut milk, spicy anchovies, boiled eggs and plated on a pandan leaves. #Yummy
Nasi Lemak is usually eaten during breakfast but people basically eat it on lunch and dinner too. Plus, you can also eat it with rendang, fried chicken, and sambal kerang (spicy shellfish) etc. #Versatility
3. Char Kuey Tiow Basah
Char Kuey Tiow is one of my favourite food in the world. It is a dish influenced from China (Chinese: 炒粿條, Pinyin: chǎo guǒ tiáo), literally meaning "stir-fried rice cake strips", cooked with soy sauce, seasonings and seafood.  I like it when the kuey tiow has a lot of kuah lol I've no idea how to translate in English but I guess soupy could pass.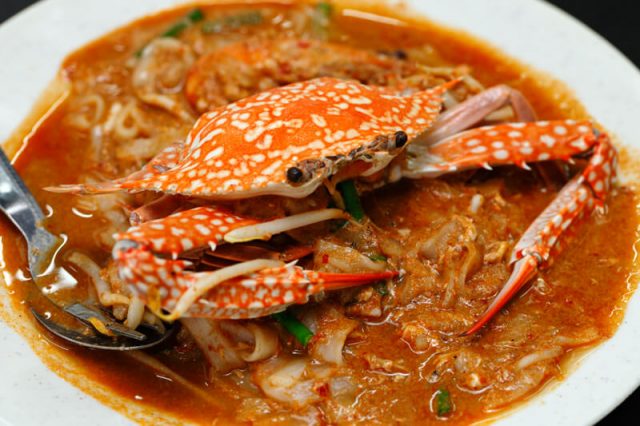 Kuey Tiow photo  source
Char Kuey Tiow with crab on top.Very soupy.
4. Kuih Seri Muka
Kuih Seri Muka is a traditional Malaysian desserts made from glutinous sticky rice with coconut milk and pandan custard layered on top.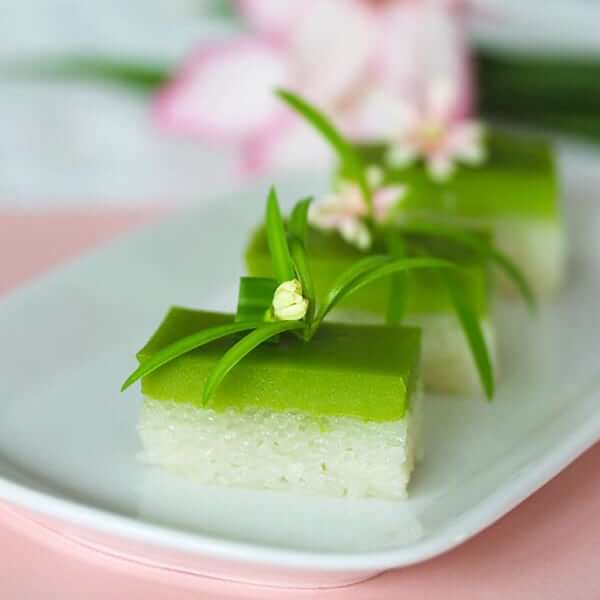 If you haven't noticed, in Malaysia, we use a lot of coconut milk in our local cuisines which is why I think our obesity rates are increasing every year LOL.
5/6. Pau Kaya/Pau Pandan

I'm sure that some of you have at least heard of baozi, bau or mantou, a typical dumpling like Chinese food. In Malaysia, we adapted the food into our version and called it pau. My favourite pau fillings are Kaya and Pandan Kaya.
Kaya
: Coconut jam. Commonly eaten with toast but during
my last college festival
, my friends and I sold a kaya ball; something similar to takoyaki but with kaya filling instead.
Pandan: A tropical plant widely used in South East Asia countries as flavouring and green food colouring.
7. Sirap Bandung
Sirap Bandung is not a food but a type of drink, pink in colour due to the rose cordial syrup and mixed in condensation milk to give a sweet taste.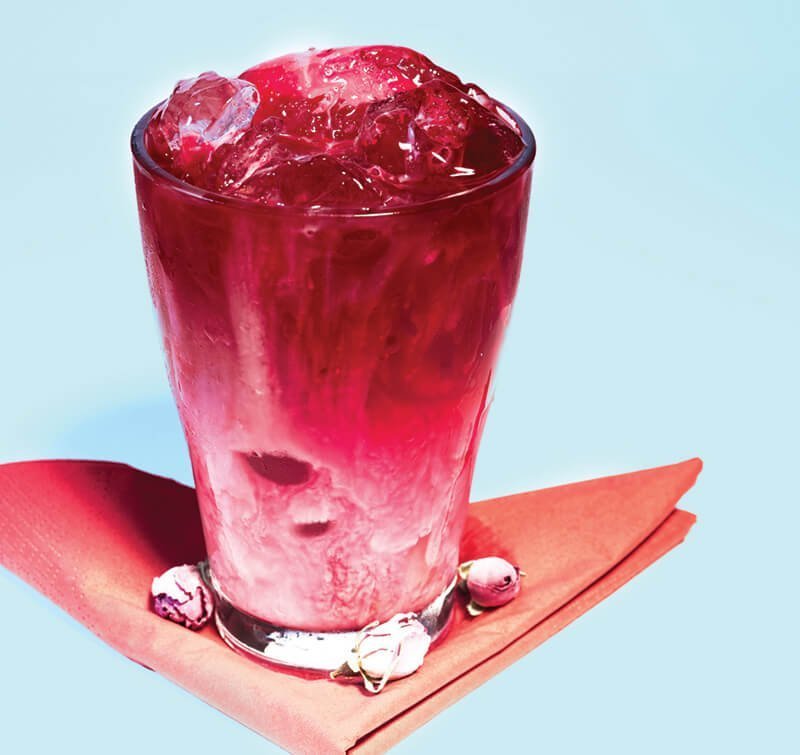 8. Cempedak Goreng
Japan food is not bad but I miss Malaysia's loads of various tropical fruits such as rambutan, durian and mangosteen. But what I miss the most among the fruits is cempedak. The fruit by itself tastes yummy but the deliciousness level went up when being cooked deep fried with a mix of flour batter.
9. Satay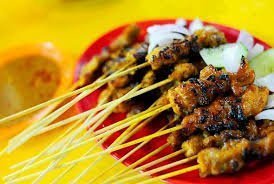 Satay earned its fame with the combination of grilled seasoned chicken/beef and nut sauce dip. I personally prefer satay made from fish more because less calories. #Need_To_Diet
10. Air Kelapa aka Coconut Juice

Having a sip of coconut juice in summer is heaven. Can someone send me one fresh coconut and ship it to Tokyo?
11. Murtabak
Looks like a pancake but it's not. It's a murtabak. Writing this post is stressful because so many words don't exist in English which means I have to rely on the description that I found from Google.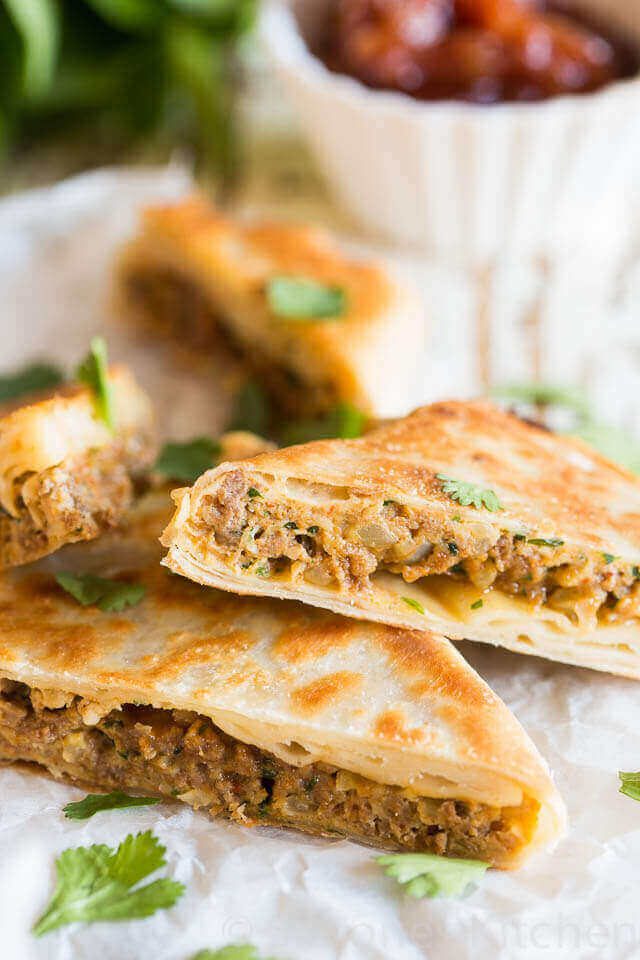 I know a place in Temerloh that sells the best murtabak. The fillings, usually beef or chicken are savoury and make a great snack during tea time.
12/13. Apam Balik; Kering and Tebal

There are 2 types of Apam Balik; a snack pancake looks alike dish with cream corn and crushed peanuts.
The Kering 'dry' one
The Tebal 'Thick' one
14. Cendol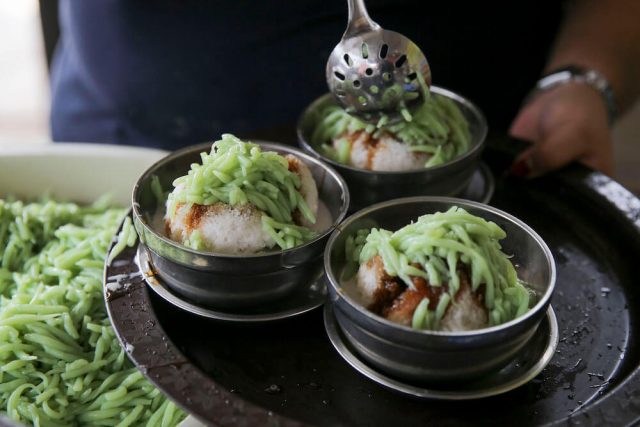 Ice sweet desserts with green rice flour jelly, coconut milk and palm sugar syrup. I told you we love coconut. Majority of the dishes you can found in the post would have coconut milk as one of the ingredients.
15. Nasi Ambeng
Not a Malaysian dish but an Indonesian. Still, I love Nasi Ambeng.
16. Laksa Utara

My no.1 favourite food in the world. A noodle dish made from fish, some spices and herbs that I'm too lazy to find its counterpart in English and thick rice noodle. I couldn't found the thick rice noodle like the one in Malaysia so when I cook laksa in Japan, I use udon instead.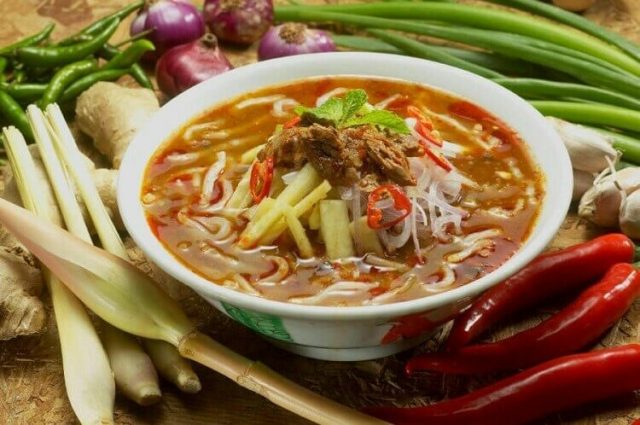 How could I survive for 7 years in Japan without my favourite food?
17. Ayam Gunting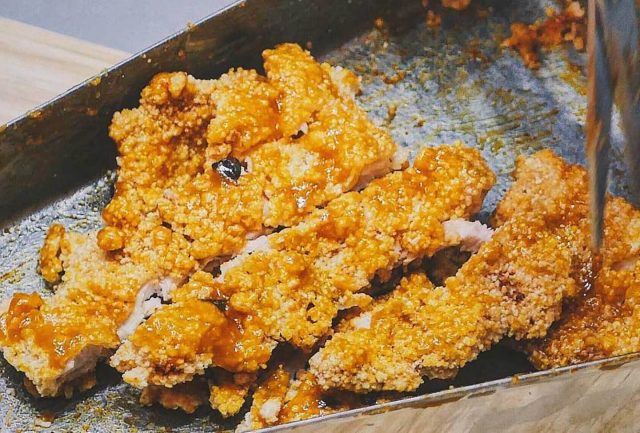 Whenever I went to the night market, I'd always try to buy ayam gunting; basically fried chicken cut into small pieces hence the word gunting meaning scissors in English.
18. Roti Jala
Roti means bread and jala uh, what is jala in English? According to Google, roti jala is a net bread LOL it does look like a net and usually eaten with chicken curry.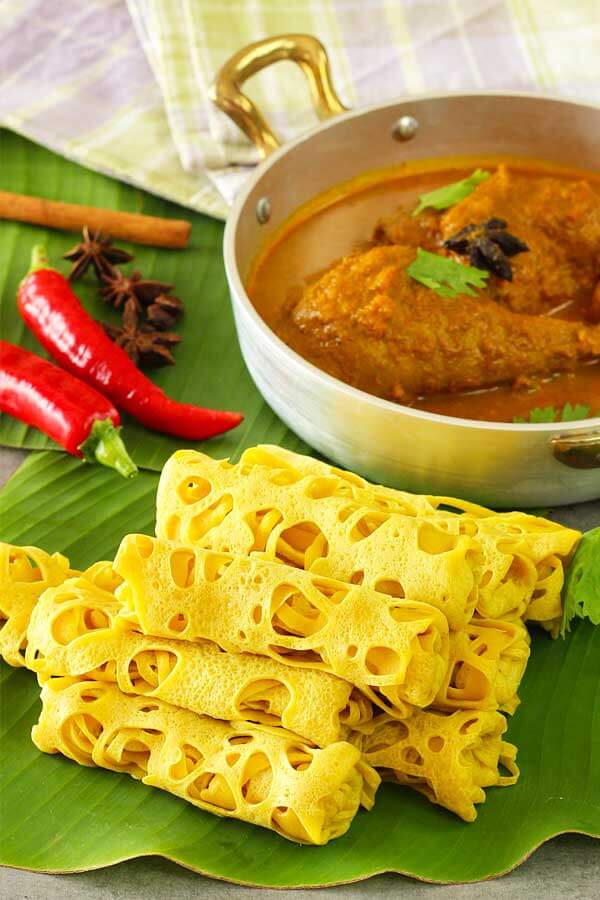 Yes, definitely look like a net.
19. Roti John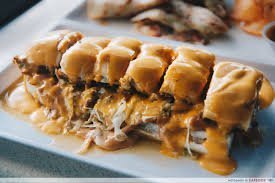 Roti John's name origin still remains a mystery for me. It's an omelette sandwich filled with the goodness of seasoned beef/chicken and creamy mayonnaise. Recently, adding cheese on top is a popular way to enjoy the food.
20. Keropok Lekor
An extremely popular Malaysian food originated from the east region of Malaysia, Terengganu. The dish is made purely from fish and some type of flour called sagu. I prefer dipping keropok lekor with spicy sambal instead of chilli sauce.
So that's all 20 lists of popular Malaysian food recommendation when visiting Malaysia's night market. Writing this post is so fun to do because I can bless my eyes with yummy looking food on Google. *wink*
Do you see any food you'd like to try and for Malaysian, any food/drink recommendation to add?