#Rasya_Food_Reviews is a new blog series where I review on good, delicious and yummy looking food and today I'd review my new favourite eatery place in Akihabara, Tokyo. Please enjoy my Coco Ichibanya Halal Japanese Curry Rice food review. *wink*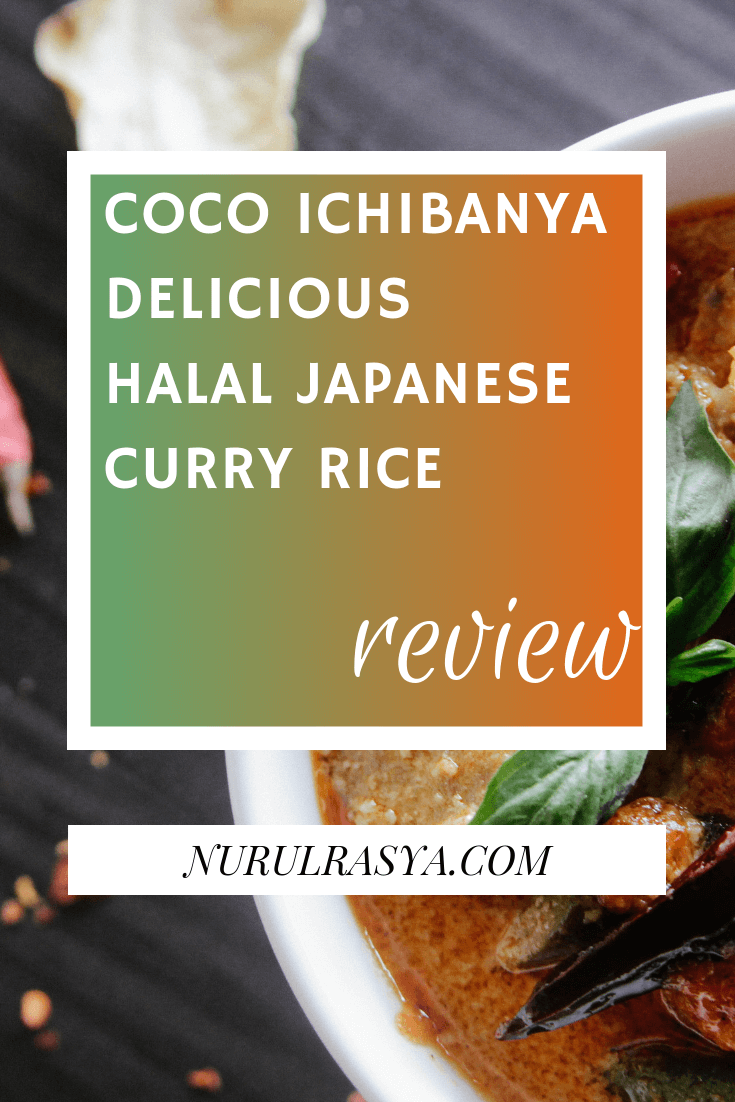 I've been gaining weight.
And the culprit is none other than this delicious full of flavour Japanese curry rice.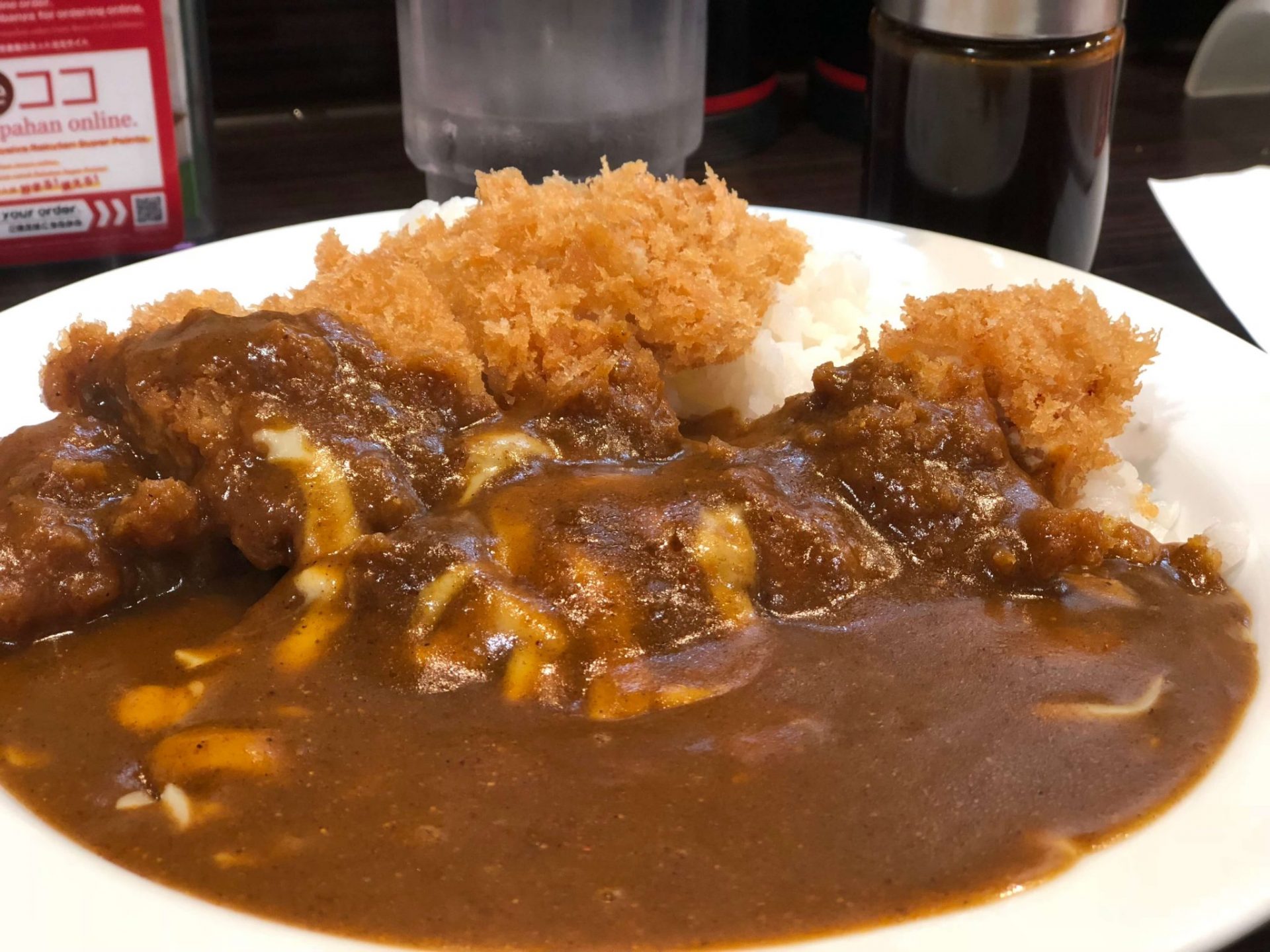 Menu name: Chicken tender curry rice with cheese
I'm not a fan of Japanese food except for sushi (not the raw ones of course), akashiyaki and tendon, but this curry rice is so good that you'll end up wanting to eat more but you can't because you can feel your jiggly wobbly arms and the old clothes that you perfectly wore before are not fit anymore. 
Curry is one of the main popular dishes in Japan. I've not met a Japanese that dislike curry from the 5 years I live here.
I used to have the image that their curry is not as good as Malaysia #bias because they some of them put a freaking apple and chocolate in their curry, like why? Why would you put fruit in a curry?
Coco Ichibanya Halal Japanese Curry Rice Food Review
Anyway, Coco Ichibanya is the No.1 curry chain restaurant in Japan, and from this year? or is it last year lol they started to open Halal branch that catered to Muslims in Akihabara and Shinjuku Kabukicho (recently opened last month) and that is good news for me because my workplace is pretty near to Akihabara branch one.
So because I feel nice today after buying ticket flights to home in December, I would show you how to get there from Akihabara Station.
The restaurant is fairly easy to get by.
After getting off the train, head down to the exit on the opposite of Den Den Town aka Electric Town.
You went outside and look! There's a gigantic Akihabara Yodobashi Camera outside and you do not go inside Yodobashi because it's a nasty place that would rip you from your money. Kay, I'm joking obviously.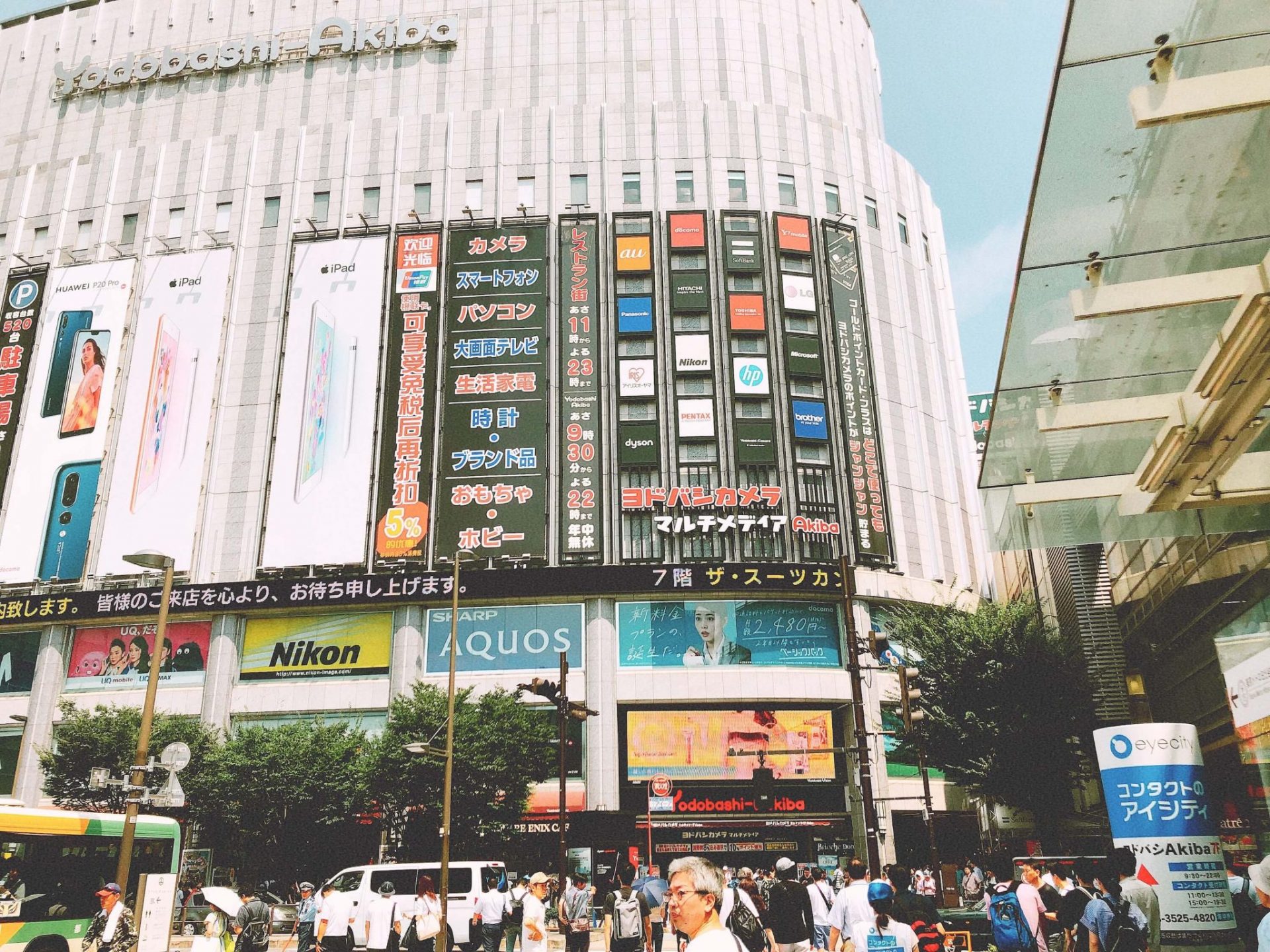 Cross off the traffic light towards the Yodobashi, head left and walk straight until you meet another traffic light.

Then, cross the traffic light again and head right until you meet oh, another traffic light. #Aiya So Many Traffic lights
Walk towards left direction and like 300 meters or so and you'll see a green coloured restaurant and tada! You've safely arrived at your destination.
Fun fact: Coco Ichibanya normal chain stores usually has yellow exterior but the halal ones are green. Here's their English website if you want to know more about the menu, calories and allergy. 
My review
---
THE GOOD:
Strategic location. Only 5 minutes away from Akihabara Station by foot.
Affordable price and the volume is a lot for me.
Takeout bento available. Who doesn't love takeout?
Add-ons. You can the volume of rice and choose to add cheese etc. to your curry.
You can adjust the spicy level. They have a spicy level from 1 to 10 and if you love your curry to be spicy to the point you've got a stomach ache, you can ask for level 10 spiciness. I've only eaten up to level 7 and yeah, it was spicy but not that spicy.
Free drink. If you put post the dish along with their hashtag on social media.
Clean washlet equipped toilet. This is IMPORTANT to someone who always keeps hydrated like me washlet is good, washlet is life.
My junior(s) work there part-time. HAHAHA.
THE BAD
Small. It's a pretty small shop and there are only like 10 seats available so if you went there on weekends during lunch/dinner, you probably would have to wait. I went there on Saturday after work (yeah, I have to go to work on Saturday too. Sob) and all the seats were taken.
Final Verdict: 4 and a half stars.
I go there almost once a week and when I was writing this post, I've just finished my chicken curry rice so, who's up for some hot Japanese curry rice tonight? 🙋
Zoei from Whisked Away by Words recently published he WIP project in a form of a FREE e-book so do check her post here for more details.
---
Follow me on:
Follow
Follow Nurul Rasya on WordPress.com