A trip to Mt Fuji, a must visit if you come to Japan.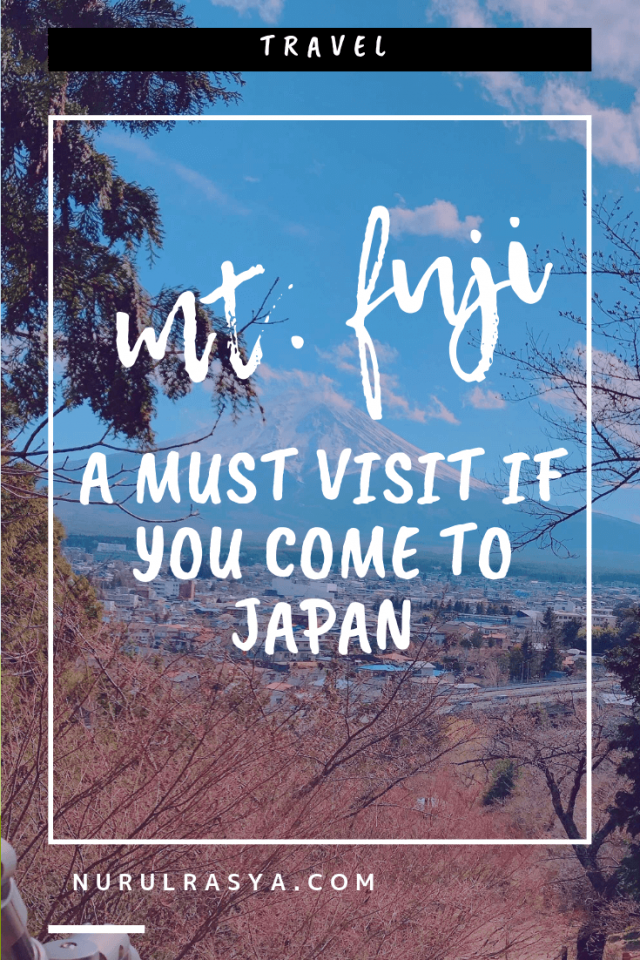 If you're new to this blog, irasshaimase! (Read: Welcome!). I'm a Malaysian who is battling Japan deadly train rush hour every day to got to work hence you would see a lot of Japan contents until the time for me to leave Japan for good come. Today I'm going to write on my trip to Mt. Fuji, a must visit if you come to Japan so last week, my friend and I decided to go and see the magnificent Mt. Fuji in its glory. Both of us have never seen the famous landmark of Japan as she lives in Hokkaido and I just moved recently from Himeji.
We booked our car online from Nippon Rent-A-Car (100% recommend if you plan to travel around Japan using a car) English website here. We picked up the car at Kamata Station and off to Shizuoka Prefecture with high spirit of wanting to see the traditional Japan Pagoda building and cherry blossoms adorning the area only to find the cherry blossoms are nowhere to be seen and only bare trees welcoming us.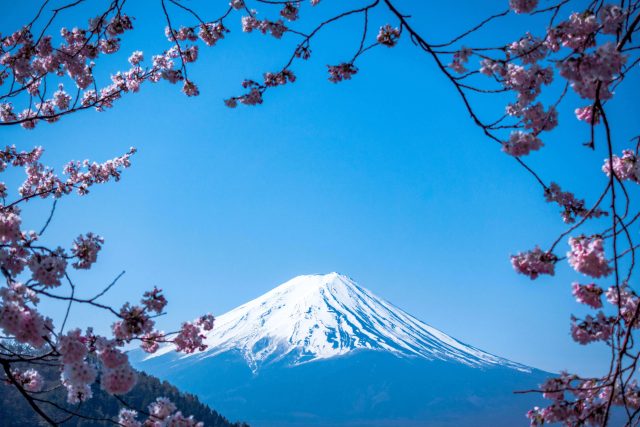 The kind of photos I want to take on that day but couldn't lol because no sakura.
T_T
Related: Early Flower Hunting | Kawazu Sakura Festival And Atami Plum Garden
Major face palm moment because I didn't check the sakura forecast beforehand. In Tokyo, the cherry blossoms have bloomed so I naively thought that all of the other places nearby have too.
Me looking for cherry blossoms
None.
My heart hurts.
Anyway, the view is still beautiful even without cherry blossoms and I'm going to Mt. Fuji again during Golden Week to watch tulips so I'm good.
Enjoy the photos below!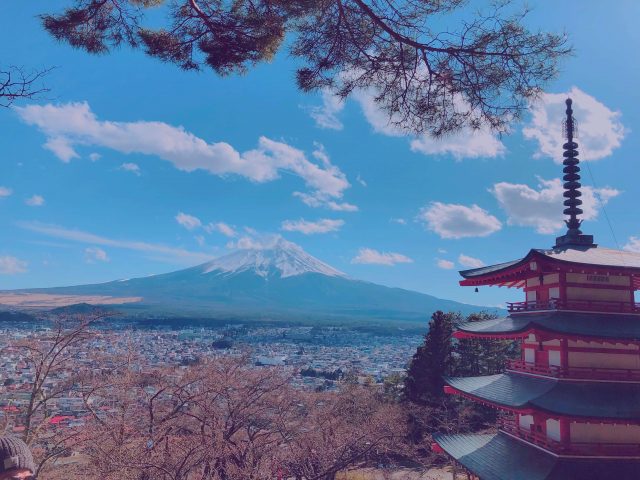 View from the top.
Beware of the number of stairs that you need to climb on. Not recommended to parents with babies and old people with major health problem.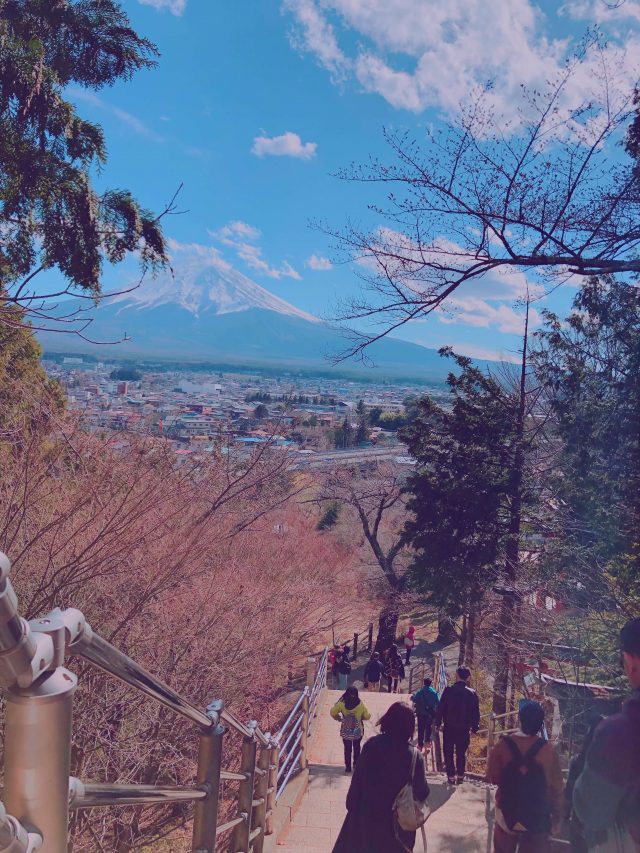 Related: Himeji In Spring
More photos to bless your eyes.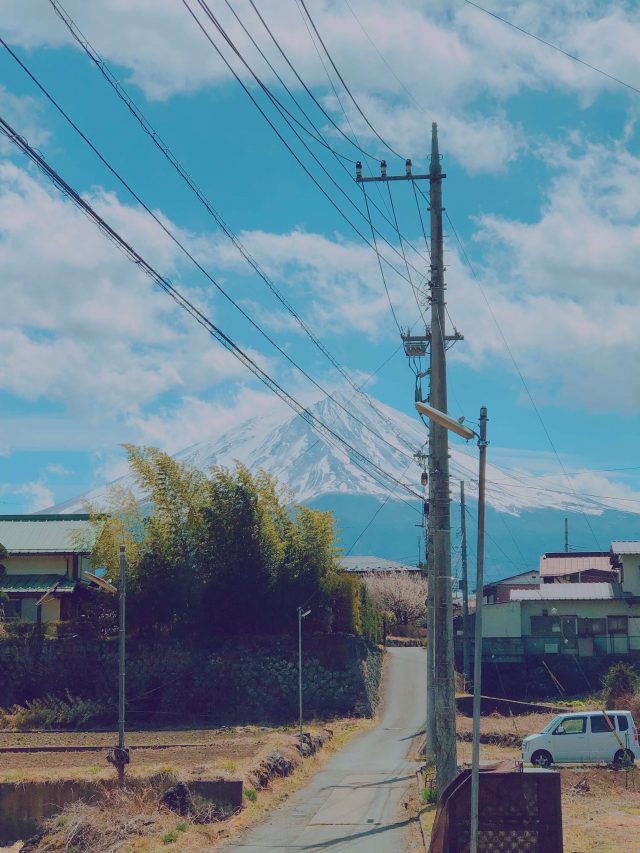 A sight to behold.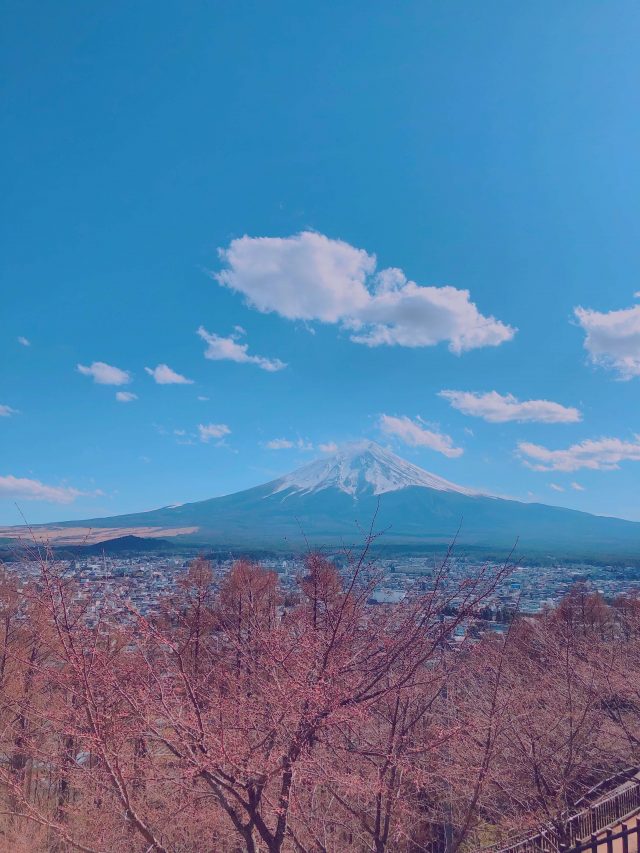 Have you guys been to Mt. Fuji and if no, raise your hand if you would want to visit there at least once because same. 
---
Follow me on:
Follow
Follow Nurul Rasya on WordPress.com