I love sushi. It makes me happy when I get to eat the delicious fresh seafood sushi with cheese on top. But to find a good, affordable sushi restaurant in Malaysia is challenging as the Japanese food that I have eaten in Malaysia tastes terrible. A little googling brought me to Nippon Sushi in Bangi and I also remembered that Mazni has shared on the restaurant before at her blog.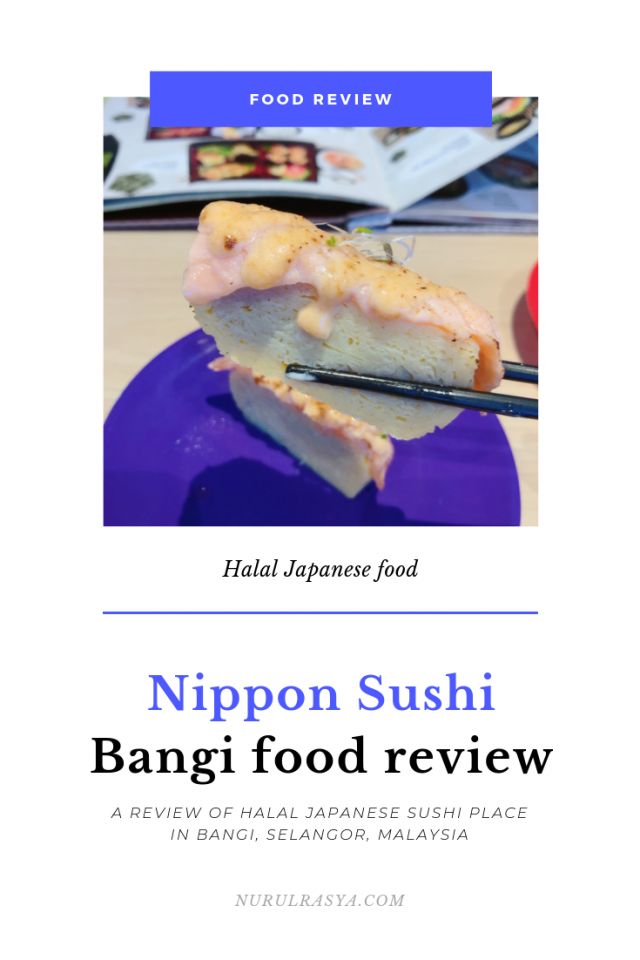 I went there last week with zero expectation but surprisingly the food is delicious and I can feel my mouth watering as I'm writing this post. I shouldn't write this when I'm hungry. T_T
YOU MIGHT ALSO LIKE
Nippon Sushi Bangi Food Review
The restaurant is pretty easy to spot. With the giant Nippon means Japan and sushi is sushi, it would be hard to miss the restaurant.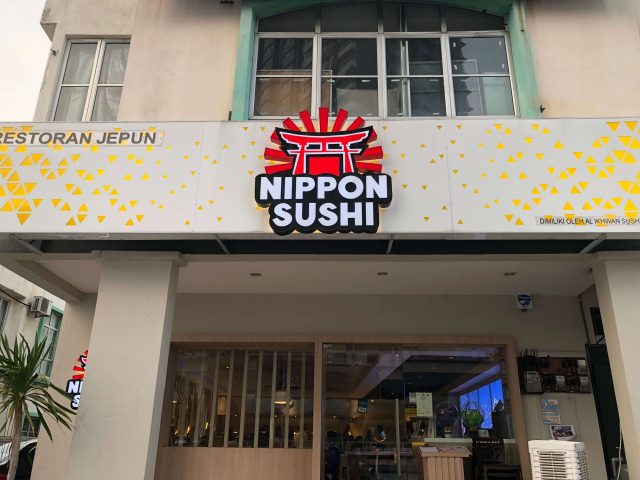 Located nearby with Maybank, Nippon Sushi is easy to access from the main road. The restaurant open until 11 p.m. Perfect for people who are looking for a nice dinner with family and loved ones.
[su_gmap address="Nippon Sushi (Bangi)"]
This is my first time eating sushi in Malaysia and I like the fact that they keep the whole Japanese restaurant experience authentic with Irasshaimase welcoming guests entering the restaurant.
The menu selection is HUGE! Aside from sushi, there are so many Japanese foods like ramen, tendon and washoku set. The price is not bad. A bit on the affordable side for a Japanese restaurant.
Sushi is priced based on its plate colour with purple the most expensive and pink as the cheapest.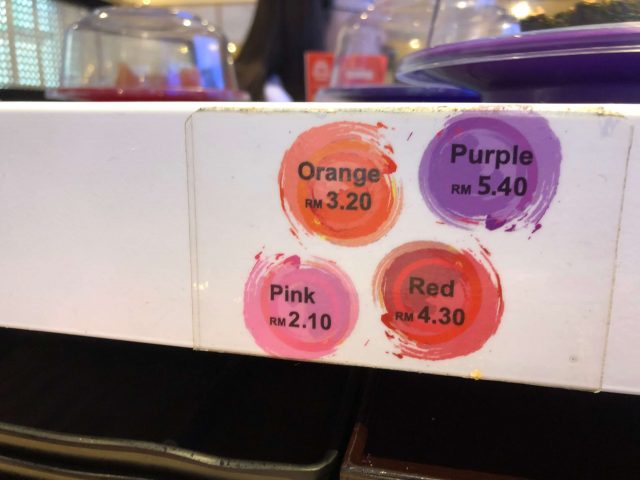 I'm happy that I can find my most favourite sushi – salmon cheese and prawn cheese! It tastes so good!
Overall, I would give this place 4.5 stars. And I will definitely go again this month so wait for me sushi!
p/s: I'm holding a Japan planner giveaway with a box of matcha to celebrate my 100th post so if you haven't entered your entry, please do it soon as the GA will end tomorrow. *wink*