Join me in my experience studying Japanese for a year in the Japanese language school at JASSO Tokyo Japanese Language Center.
Hi guys! So to commemorate my final week in Japan *sad*, I would like to share on my experience studying in Japan starting from my 1st year here which is at a Japanese language school in Tokyo called JASSO Tokyo Japanese Language Center.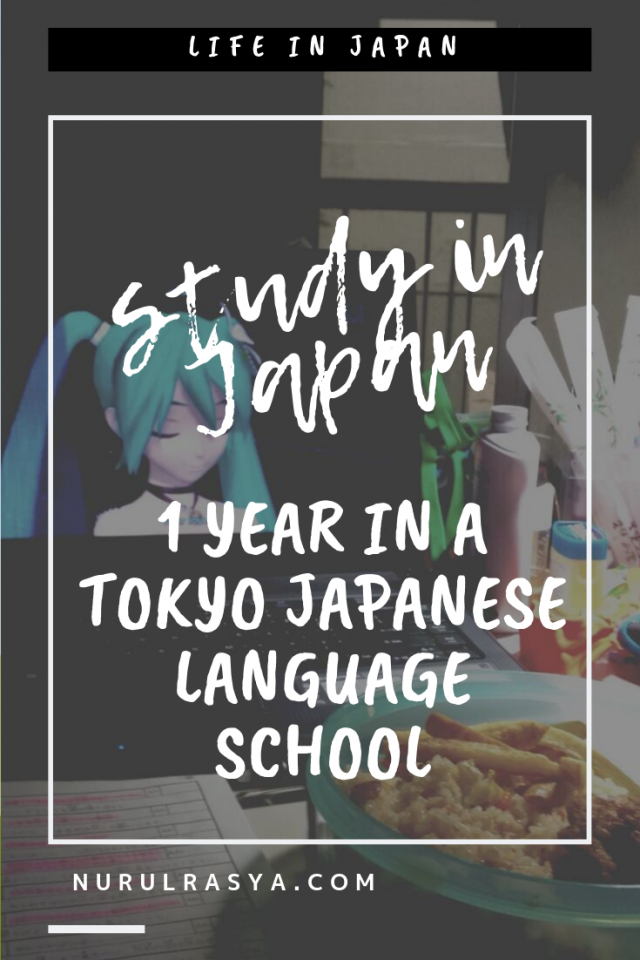 YOU MIGHT ALSO LIKE
What is JASSO Tokyo Japanese Language Center?
Okay, so first let me introduce you to JASSO. JASSO stands for Japan Student Services Organization which aids foreign students who want to pursue their studies in higher education levels in Japan. As of 2019, there are only 2 Japanese language schools under JASSO – one in Tokyo that I went to for a year and another one in Osaka.
A friendly reminder, I went to Japan under a scholarship which means that my scholarship provider is the one who handles everything for me – from the living cost, flight tickets, school fees, visa etc.
I know nothing on the school fees but to live comfortably in Tokyo, you need at least 138,000 yen per month. If you can live in a dorm, the living cost would be much cheaper but in my Japanese language school, the spots for living in the dorm are limited.
JASSO Tokyo Japanese Language Center Overview
Location
What great about my school is the location. It is in Shinjuku-ward, situated nearby with Okubo Station, Shin Okubo Station, and Higashi Nakano Station which means easy commuting. Even the Shinjuku Station is nearby and can be reached by foot in 20 minutes.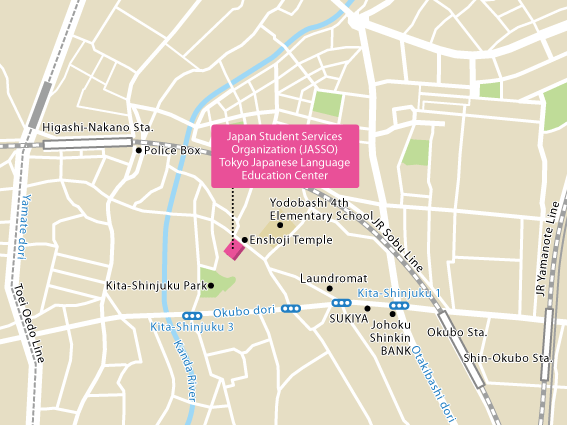 There are supermarkets, cheap 八百屋, vegetable/fruits shops, laundry, delicious bento shop owned by a very kind auntie, park within a walking distance, etc. The place is very convenient and accessible on foot.
School & Dormitory building
All my photos during my 1st year in Japan from iPhoto are gone and I couldn't access my hard disk so I took these photos from the school official website. As you can see, the school compound is really small. There are only 2 buildings, 1 is the dormitory plus office building and the other is the place where classes are held, the library, and the school canteen.
As for the dorm, we have a shared kitchen space on each floor, a shared fridge, a shower room, and a toilet. An obasan, auntie would come to clean the dorm (room excluded) every day? Not so sure about the details but in general, everyone is responsible to keep the building clean.
YOU MIGHT ALSO LIKE
Students background
Most students are from the non-English speaking country which is a major YAY as there is no need to worry about not having the chance to use the Japanese language. The majority are from ASEAN countries; Malaysia, Indonesia, Thailand, Vietnam, and of course China.
Academic
The teachers
One of the best teachers that I have met! The teachers are so understanding and experience in teaching. All classes have 1 homeroom teacher, and we're placed according to our Japanese level which is tested during the 1st week of attending the school.
At Jasso, there are 2 courses –
Japan University 1/2 year prep program
Colleges of Technology (Kosen) 1-year course
I enrolled in Japan Uni 1 year prep program aiming to learn the Japanese language under a social science major. To enter a Japan university, you need to sit the EJU exam (you can read more on the exam here) and score at least more than average to be able to apply to your preferred university. The more prestigious the university is; think Waseda, Keio, Todai (Tokyo Uni), Handai (Osaka Uni), the higher the competition so having a high score would basically secure your spot for having the right to sit on the said university's entrance exam.
Textbooks
I love the textbooks that they used. Sadly no photos as most of them have been thrown away when I went to uni in Himeji. There are grammar books, vocabulary books, kanji books, which are all created by JASSO itself. I especially love the Grammar for 中級 as the examples are detailed and easy to understand.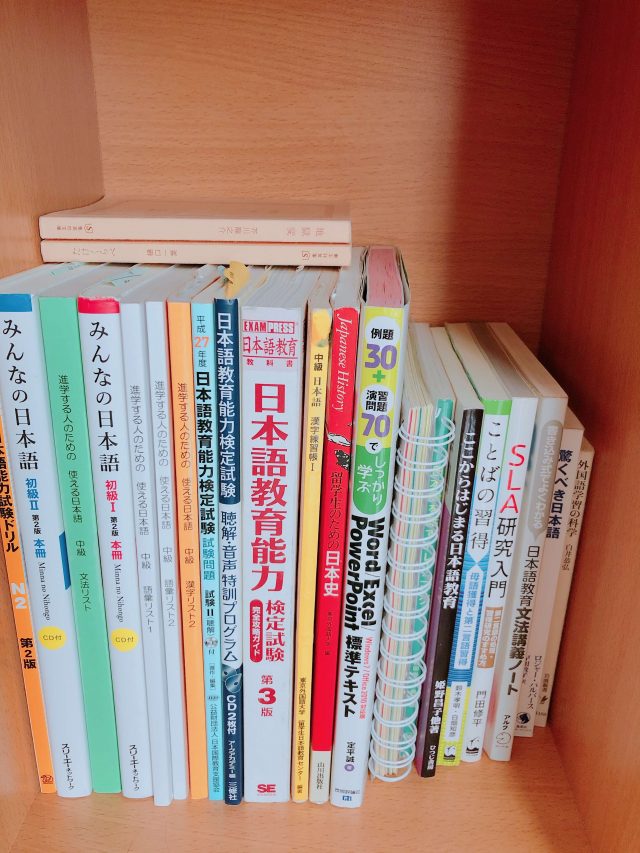 The grammar book is the green book from the left.
Subjects
| | |
| --- | --- |
| Kanji | History |
| Listening | Mathematics |
| Grammar | Geography |
As I'm a social science student, I learn the Japanese language and also Japan History, Geography, Mathematics, and English. Btw, their English class is not on par with Malaysian standards, and the teacher couldn't even speak proper English and that is a major culture shock for me when I first attended his class.
YOU MIGHT ALSO LIKE
Study hours
The school only offers a full-time study program so the class starts from 9:15 a.m. to 4:30 p.m. in the afternoon with an hour break. For lunch, usually, I'd just cooked instant noodle and if I'm lazy, I'd buy a very yummy curry bento from a Nepali uncle at the school foyer for under 500 yen.
Homework/Tests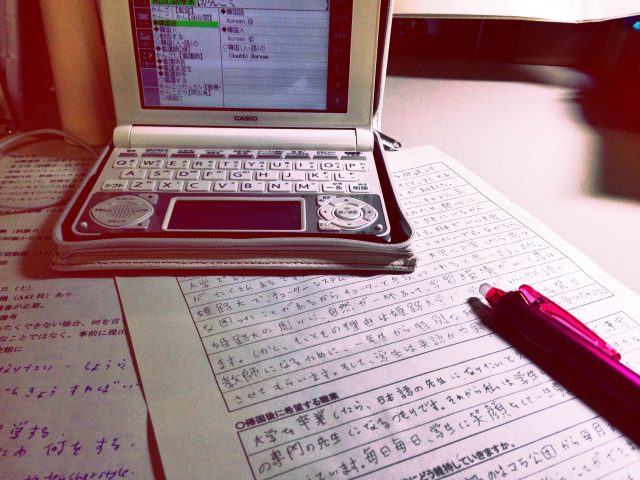 Normally, there would be a midterm exam and a final exam. If you study, graduation is pretty much guaranteed. I have not met yet someone who failed to graduate.
For the tests, we have a short Kanji test every day but as I said before, if you study, the tests would be a breeze.
Why I recommend this school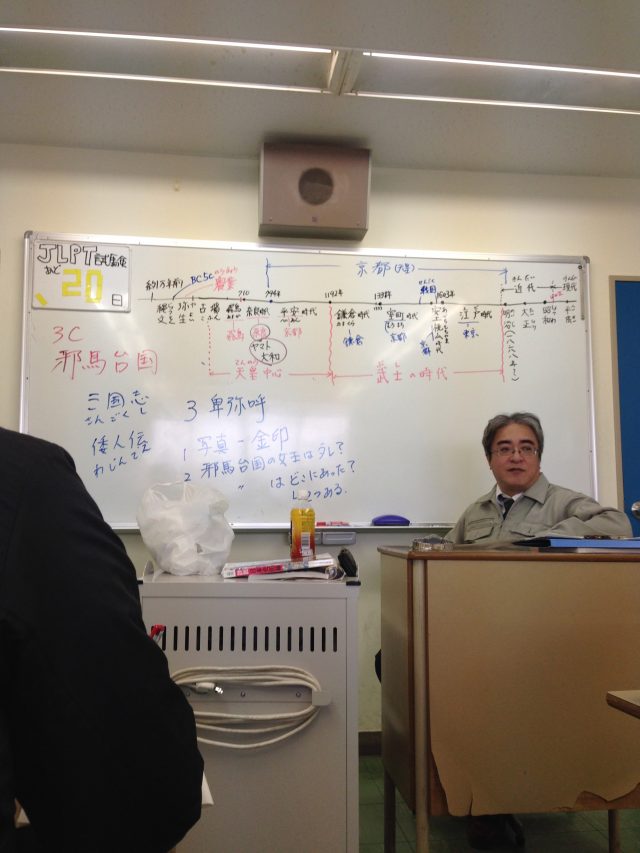 My History teacher is cool y'all.
Full support to guide you entering your dream Japan university
Foreigners from all over the world
Great location
Yoyogi Park. Check.
JR Line train. Check.
Supermarket, restaurants. Check.
Dormitory life = CHEAP
School trip!
I went to Hakone and Odawara Castle and wow! the view is breathtaking.
If you have any more questions or comments about which Japanese language school to go or on how to enter JASSO Tokyo Japanese Language Center, ask me in the comment below 🙂