Welcome to my digital note-taking tips blog series on 9 tips to take beautiful notes on iPad plus sticker freebies. Perfect for those who want to start their paperless journey and have no idea how to start.
A quick note please remember that you don't need an iPad Pro to take notes. You can use iPad Air or iPad Mini and even a tablet by Samsung or Huawei.
9 Tips To Take Beautiful Notes On iPad + Stickers Freebies
Choose a note-taking app
The first crucial step to take beautiful notes on iPad is to choose a reliable note-taking app.
There are so many apps to choose from but I personally use GoodNotes and Notability. Both apps are priced around the same which is RM30/10USD.
You can read my detailed review on the apps below but I love both apps due to their awesome features like auto-backup, notes organization, audio recording and more.
Related: GoodNotes vs Notability | The Best Note-Taking App Is?
Note-taking app recommendation
Notability (Paid)

I use the app mostly to take notes during lectures as it has audio recording.
YOU MIGHT ALSO LIKE
GoodNotes (Paid) – My go to app for writing planner as it has so many templates to choose from
OneNote (Free) – Use it mainly for work and it's free
Noteshelf (Paid) – Just bought the app last month and the app has audio recording feature like Notability and huge template library like GoodNotes
Apple Notes (Free) – The place where I dump all my ideas
Use Apple Pencil or Third-Party Stylus
For better note-taking experience, Apple Pencil or any third-party stylus is crucial. I personally use Apple Pencil and I see no subtle difference in using the pencil and real pens.
Yes, Apple Pencil is pricey which is why I'd recommend below video by Brad Cowboy on round-up of Apple Pencil alternatives.
Third-Party Stylus Recommendation for iPad
Utilize font
I have no talent in writing beautiful calligraphy but fortunately you can download various beautiful fonts from websites like Dafont.com to create beautiful title or headers for your notes.
How to download fonts to iPad?
You can download various cute and pretty fonts from the app iFont. It's available for free from the App Store.
Looking at all the fonts can be daunting but below is some of my font recommendation for your notes or planner title.
Decorate with stickers, washi tapes or photos
Where to get stickers and notebook for digital note-taking?
For free
Pinterest
Instagram
Twitter
Paperless Youtubers
Google Search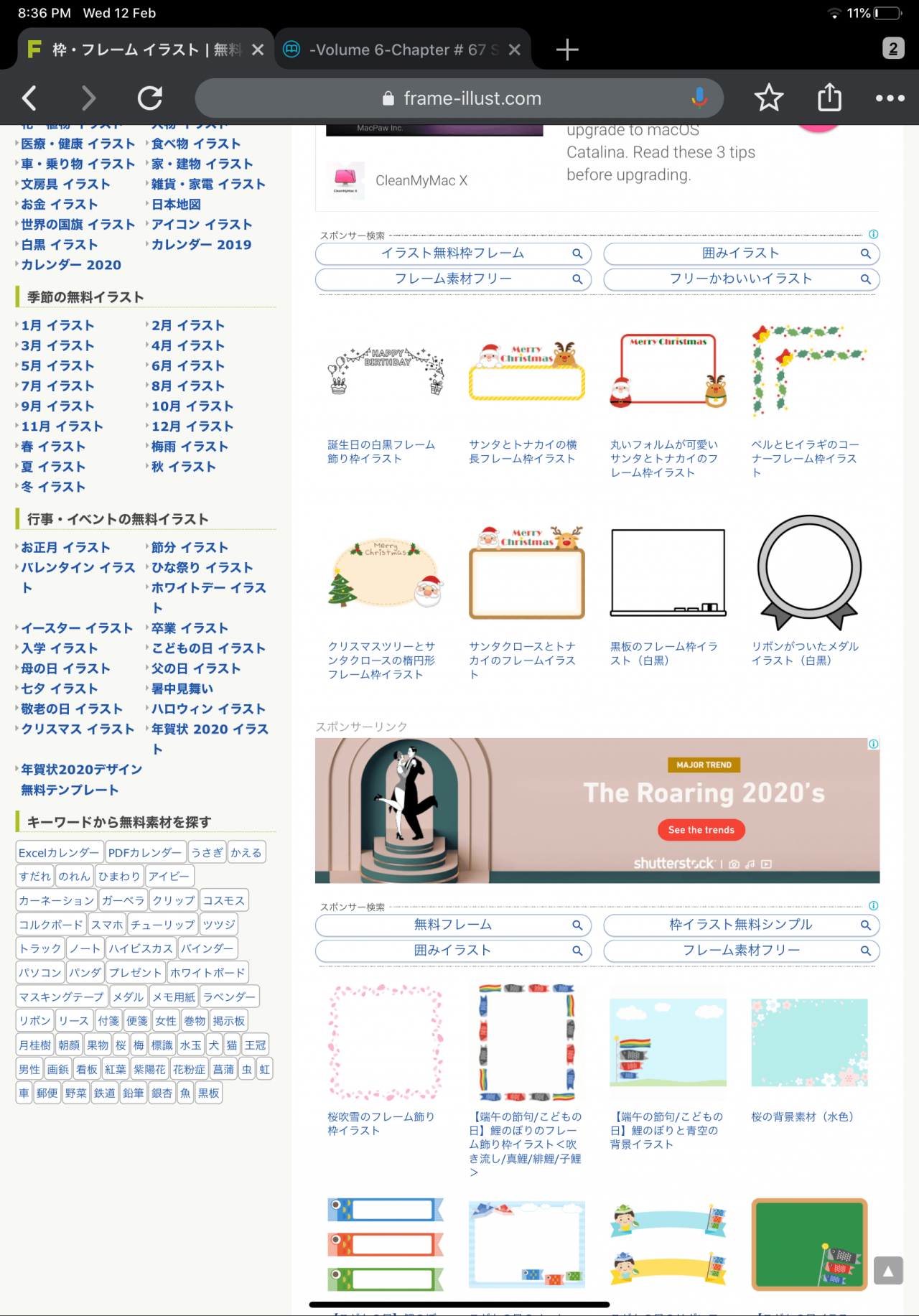 I used to find stickers, frames and decoration from frame-illust.com but the site is in Japanese lol.
For Twitter and Instagram, you can just search by using keywords like Goodnotes 5, digital notes and notability.
Paid
Highlight important words
I love pastel colour so my go to highlighter would be soft pink, purple and blue hues.
Draw shapes to make your note looks pretty
Draw lines, circle, squares to make your notes look prettier.
You just need to be creative with how you write your notes. Here are some example of my planner using Notability and GoodNotes.
Multitask with split screen for easier note-taking
What I love about iPad OS is the feature to multitask using split screen. I use it a lot when I'm taking online class.
Browse Instagram and Pinterest for inspiration
If you have no idea how to write your notes, Instagram and Pinterest are your best friend. So many people are into digital note-taking now and you can reference their notes as inspiration.
Bonus! Stickers Freebies and My Notes
I made some stickers that you can download for free below and example of some of my notes.

p/s: The stickers work best with dark backgrounds
That's all from me and if you have any tips to add feel free to do in the comments below. *wink*