I'm here again with my monthly on and off series on favourite Japanese quotes that give me strength with English translation.
Just like how these quotes give me strength, I hope it gives yours too! *sending virtual hugs from the other side of the world*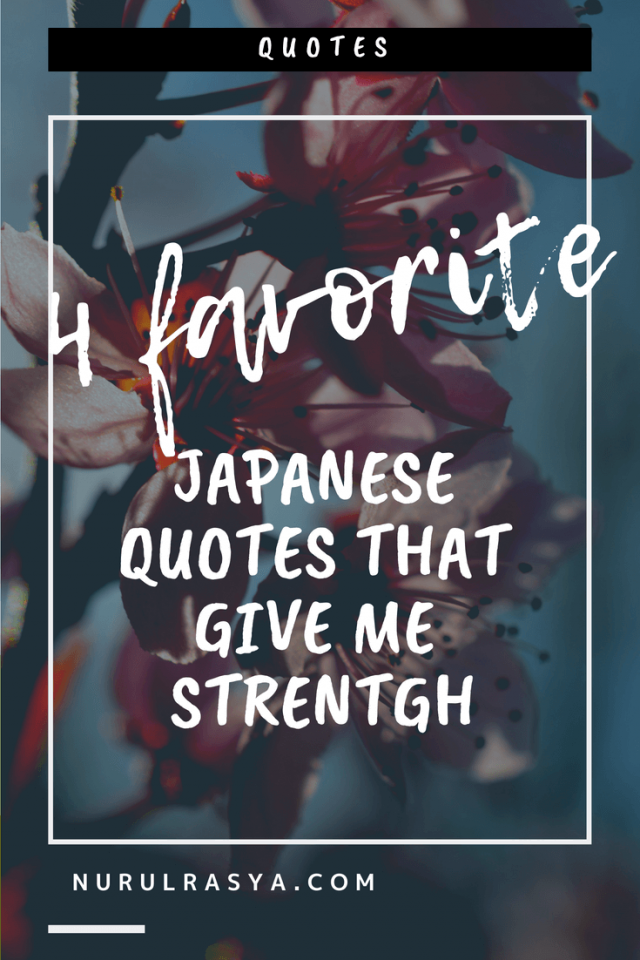 To newcomers, welcome!
You'll soon know that my love for beautifully written words is endless thus the existence of monthly book quotes that I haven't updated since the last book quotes for March and to frequent readers, I can see you eye-rolling from my habit to procrastinate things.
Related: Quotes I Try To Live By | Japanese Quotes With English Translation
So, I have this 'monthly book quotes that I love'  blog series that I started in January but the post kept being postponed even though I've got a stock of book quotes pictures that could last until December because life has been busy. Juggling both full-time work and blogging is tough when the only thing you want to do when you get back from work is sleep. #Excuses
Day turn to weeks and weeks turn months and the next thing I know it's already August.
Like how?
Anyway, as someone who just 3 months ago, a sheltered university student who worried a lot about how I'm going to cope with the Japan working lifestyle,
it has been hard.
The first month I started working, loneliness hits me like a brick.
The combination of adjusting to a new life in Tokyo, being the only foreigner in the new recruits (with my hijab, it's impossible to not stand out), language barrier (lots of technical terms to learn) and having no friends that I'm close with (I miss you Himeji girls)
Japanese Quotes That Give Me Strength With English Translation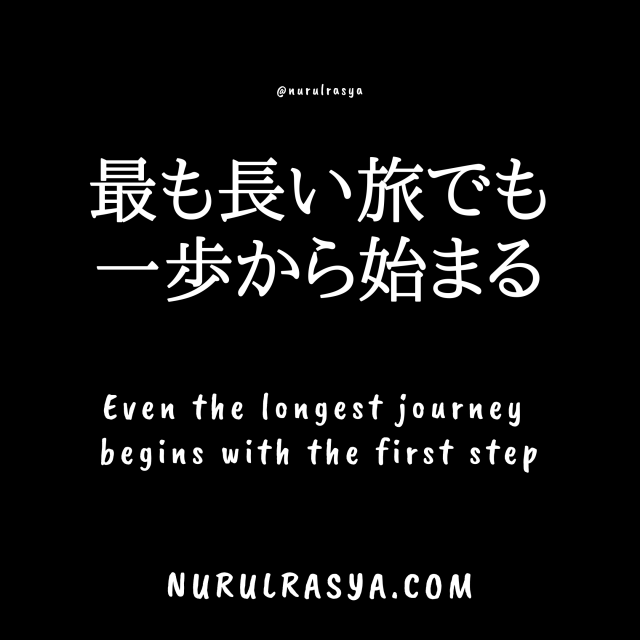 again, it has been hard.
Getting back from work to walk into an empty home every day, it makes me miss the presence of my family more and sometimes I'll look into the mirror and ask myself
'Why am I here?'
'Is this worth it?'
'How long will I be here?'
So many questions left unanswered and day by day I feel like I've succumbed into a dark hole with no exit.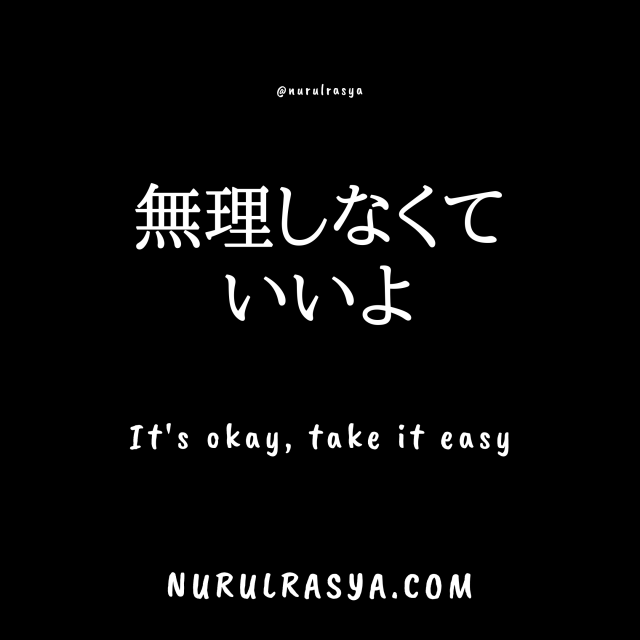 These 4 months have been difficult but starting a new life has always been so. It took me a year to adapt when I was a freshman in university and who knows how long it would take this time. Out of these 4 Japanese quotes that give me strength, I love this one the most.
You want to achieve your dreams early, right? I know of only one back door; that's HARDWORK. Only few people use that entrance so the advantage is that there is no or less traffic there!
ISRAELMORE AYIVOR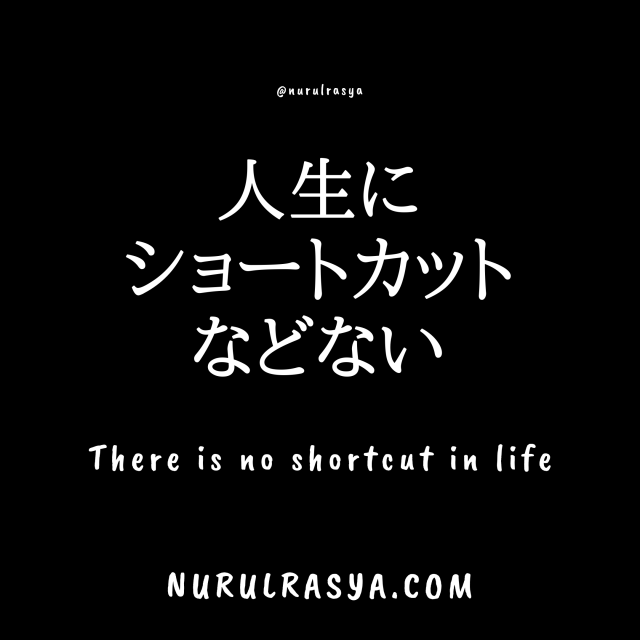 In the end, the most important thing is TO TRY.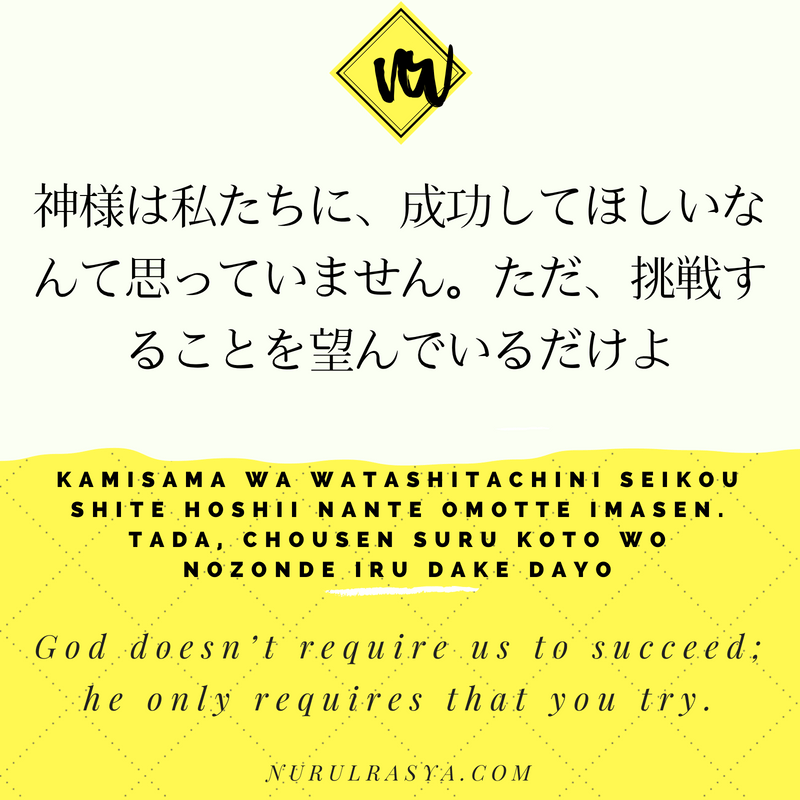 Anyway, here's my 4 favourite Japanese Quotes that give me the strength to overcome hard times because well, that is life. It would not be easy but it'll be worth it. If you any quotes to share, please do so in a comment below! #IPrayForEveryoneHappiness