I know everyone is probably bored doing nothing at home so I present to you, a list of 9 productive things that you can do at home besides scrolling social media.
FYI, Malaysia has now entered our 3rd phase of RMO aka Restricted Movement Order to contain the Cover-19 pandemic and I think the majority Malaysian has done well abiding by the law to stay at home.
And special thanks to our medical front liners, food delivery riders, logistics, the police etc. for sacrificing your time and energy to battle the pandemic.
Anyway, to the rest of us who are at the comfort of our home either working (me!),  students taking online classes or doing nothing here's 9 productive things for you to do at home.
9 productive things to do at home
There's an increase of Korean webtoon adapted to drama; notably My ID is Gangnam Beauty (Cha Eunwo is handsome but he doesn't fit Kyung Seok's character) and Itaewon Class. So it's a perfect time to try reading the original story on webtoon. I've got a few Webtoon recommendations that you can read below.
YOU MIGHT ALSO LIKE
p/s: You can watch both the shows on Netflix.
Trying new recipe; baking, dalgona coffee etc.
Twitter and Tiktok have offered so many new recipes to try and we also tried making our own homemade roti canai; a popular Malaysian breakfast.
It doesn't look pretty but it tastes good and is perfect to be eaten with spicy chicken curry.
Takeover your TBR list with awesome novels
Staying at home is perfect to battle your countless To-Be-Read (TBR) list and I've finished 6 new novels and re-read 2 novels in my 3 weeks at home thanks to not needing to battle traffic jam.
A collection of books written by Hilal Asyraf – one of my favourite Malay novel authors.
Hey, I know lots of people has been saying that blogging is dead but as a blogger, I personally think that blogging is a great opportunity for you to grow yourself while learning a new skill like writing, photography and design.
Also, for non-English speakers out there, blogging is a great tool to improve your English writing skills. so come and join me in the blogging world! It's free and pretty easy to setup.
YOU MIGHT ALSO LIKE
With so much spare time, learning a new language would look great on your resume. Especially as job prospect is not looking bright due to the global recession.
I'll tell you a secret.
If you're Malaysian and you can speak the Japanese/Korean language, you can earn double the average salary of fresh graduates in Malaysia.
YOU MIGHT ALSO LIKE
Udemy is on promo and universities like Harvard is offering free online courses for everyone. Here's some of the promo code that I found from Twitter.
Udemy offer free excel vba course sampai tak tau bila.

Pakai voucer code 'HOME-LEARNING2020'

Siapa yang banyak pakai excel tu, boleh lah belajar untuk buat automation dalam excel atau buat benda pelik2 untuk impress employer.

Python pun ade tapi pandai2 lah cari sendiri pic.twitter.com/16iJYP1EHr

— Akhuna Son David イーサん (@ihsandavid12) April 12, 2020
Watching Netflix and Youtube
How could you not put Netflix and Youtube in a list of things to do at home? I don't have a recommendation list to watch for Netflix because I'm mostly on Youtube but there's a Chrome extension called learn language with Netflix and I love it because it shows both the languages  I want to learn and English subtitles.
Youtube watch list:
Youth With You ( A Chinese version of the famous Korean Produce series) I'm rooting for Kiki Xu.
A Productivity/Study channel eg; Ali Abdaal
Tiffany Ferg because I love her internet analysis's video
Browsing Pinterest for pretty room decoration for the next point;
If I have money, I'd totally do a complete 180-degree makeover of my room but I'm no millionaire and the only thing I can afford now is to makeover the little space of my from and turn it into a reading nook.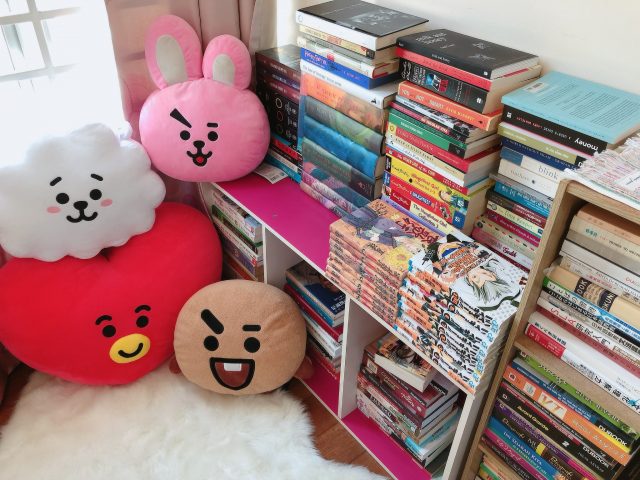 So have anything to add? And if you have any novels/drama recommendation to read tell me in the comment section below! *wink*