Hi everyone! Join me with this interesting 'Stuck At Home' tag – perfect for this year's theme – Covid-19, quarantine, lockdown etc.
I found this tag from ireadium who got it from  Addy's blog, who got it from Emma's blog.
Stuck At Home Blog Tag Feat Haikyuu! Manga Ending
The Questions:
What am I currently reading?
Haikyuu! manga.
Actually, I've finished reading the manga for the 3rd time but the feels are still there so I'm rereading my favourite part after the national tournament end.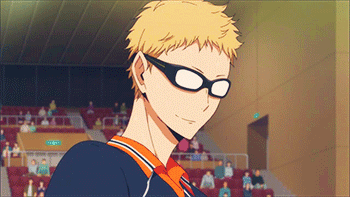 I'm going to miss Tsukishima's sassy attitude T_T
I'm not going to spoil the ending, but oh my god! the ending is beautiful! I have to say that Haikyuu! is one of the best sports anime in the decade. The storyline, the characters development, theme song both opening (OP) and ending (ED) etc. are ABSOLUTE PERFECTION! <- sounds like a pizza name LOL
My favourite "can't leave the house" activity.
Binge-watching on Netflix till late at night.
Just like the manga, I've been re-watching all Haikyuu! anime from Season 1 to Season 4 for the thousand times because I couldn't get over the manga ending. I hope the new episodes will be released soon because I can't wait to see how Karasuno fights the Miya brothers in action. And of course, the long-awaited trash can battle between Karasuno and Nekoma.
Oops. Is this a spoiler?
Other activities I like doing include;
Reading
Lying on the bed, listening to music while scrolling Twitter to watch cat videos
A book I've been meaning to read forever.
The books I bought from the Big Bad Wolf book fair last year.
YOU MIGHT ALSO LIKE
An intimidating book on my TBR.
Obedience to Authority by Stanley Milgram.
.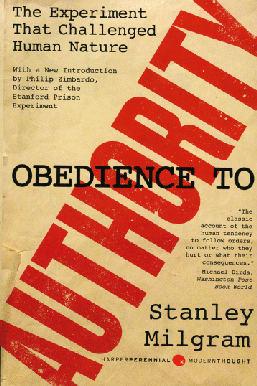 The Milgram experiment scared me. I bought this book to know on the physiology of why and how people can obey military orders to do atrocious crime during the war back in 2017 and I haven't read a page yet because the content is intimidating.
Top 3 priority books on my TBR.
Building A Story Brand by Donald Miller.
Rewritten Takdir Trilogy by Hilal Asyraff
ゼロから学ぶ中国語
Recommend a short book.
Lukisan Jalanan by Teme Abdullah.
YOU MIGHT ALSO LIKE
Recommend a long book.
Harry Potter and The Deathly Hallows by JK Rowling.
Something I'd love to do while stuck at home.
Podcasting.
I know that Sofie has a podcast and hers sounds cool so I also want to try making one.
What do I plan on reading next?
A LOT!
I want to read more blogs, more books and finish reading at least 1% of my TBR list.
And that's all for my Stuck At Home blog tag. If you want to do it too, feel free to do so and leave me a link below so I can check it out.
Also, what do you guys do during the stuck at home lockdown? Any new books or shows to recommend?