A short post on do you need an iPad feat iPad and Apple Pencil unboxing ASMR video.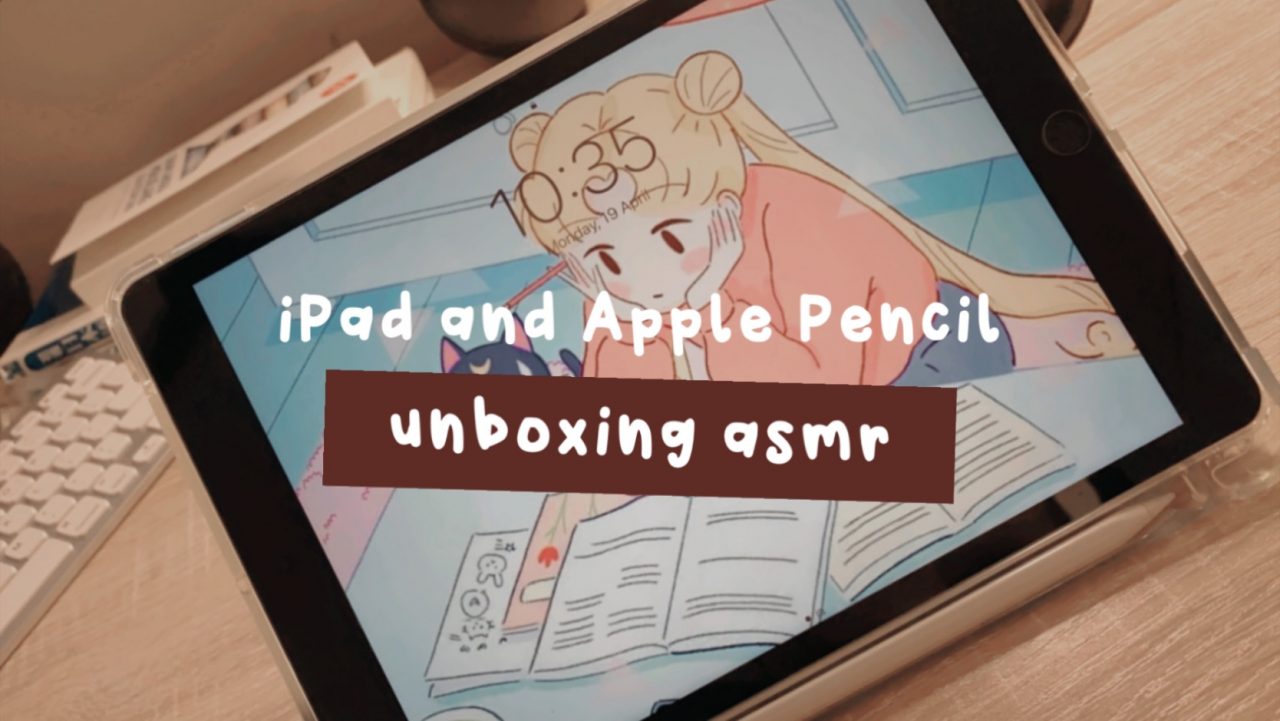 Hi everyone and Happy Ramadan to my Muslim readers!
I'm sure some of you have seen the increase of iPad unboxing on social media like TikTok and Instagram. Well, at least, mine was. My Tiktok FYP (For Your Page) is flooded with numerous unboxing videos from laptop, laptop accessories to iPad which is not a surprise as online learning is not going anywhere. My university has announced that online classes would continue for this year too and I'm not sure whether I'm happy or sad about the news.
You might also like: New Macbook Air with M1 Cheap Feat Unboxing Video
The great thing about an online class is that I can take classes in the comfort of home but taking classes for hours, using the computer all day long to write assignments is taking tolls on both my physical and mental health. I'm working full-time so after work, I still need to on my PC so it's not good for my eyes and back. 
YOU MIGHT ALSO LIKE
Anyway, as both a teacher and a student, the iPad is a HUGE life-saver. It's easier for me to mark my students' assignments because I tried to do the marking from my Mac once and it was a total disaster. It took a long time. A job that is supposed to take 1-2 minutes become 5-10 minutes. 
As a student, the iPad benefits me TREMENDOUSLY. I can record my notes, plan my day, attend lectures and read research articles at the tip of my hand, and many more.
YOU MIGHT ALSO LIKE
So the question is do you need an iPad?
If you're a teacher, I would say yes. It would make teaching easier and you can also use it as a whiteboard substitute when you share screen and scribble on the iPad. 
If you're a student, I would say get a laptop or desktop pc first.
There is a huge debate on the Internet on whether an iPad would be capable enough to replace a laptop.
iPad is not a laptop replacement.
It might be in the future, but for now nah. 
But if you already owned a laptop and have the financial means to do so, get yourself an iPad or any Samsung/Huawei tablet. You don't need to buy the latest iPad or an iPad Pro to study. An iPad mini or iPad (2019 released) would be sufficient.
So think.
Do you need an iPad?
By the way, my sister got herself an iPad and she loves the functionality of writing notes during class digitally using GoodNotes. She bought it well technically I (me, the beautiful and kind elder sister) bought it for her using Apple Education. The prices are:
iPad 2019 128GB RM 1800+
Apple Pencil 1st generation RM380
Casing from Shopee RM20+
Also feel free to take a look at the iPad and Apple Pencil Unboxing ASMR video below.
That's all from me and happy fasting! And to everyone else, stay safe!